Here we grow again! Following the format of our successful feature: Truckload Workflow & Enhancements, we have released the new versions of our legacy LTL & Parcel Workflows.
This update brings all of our modes together and sets the stage for future updates.
GET A QUOTE
Start by selecting a mode in the top left column, from here you'll find the same Start-to-Finish quote fields, including your Address book and Product Catalog.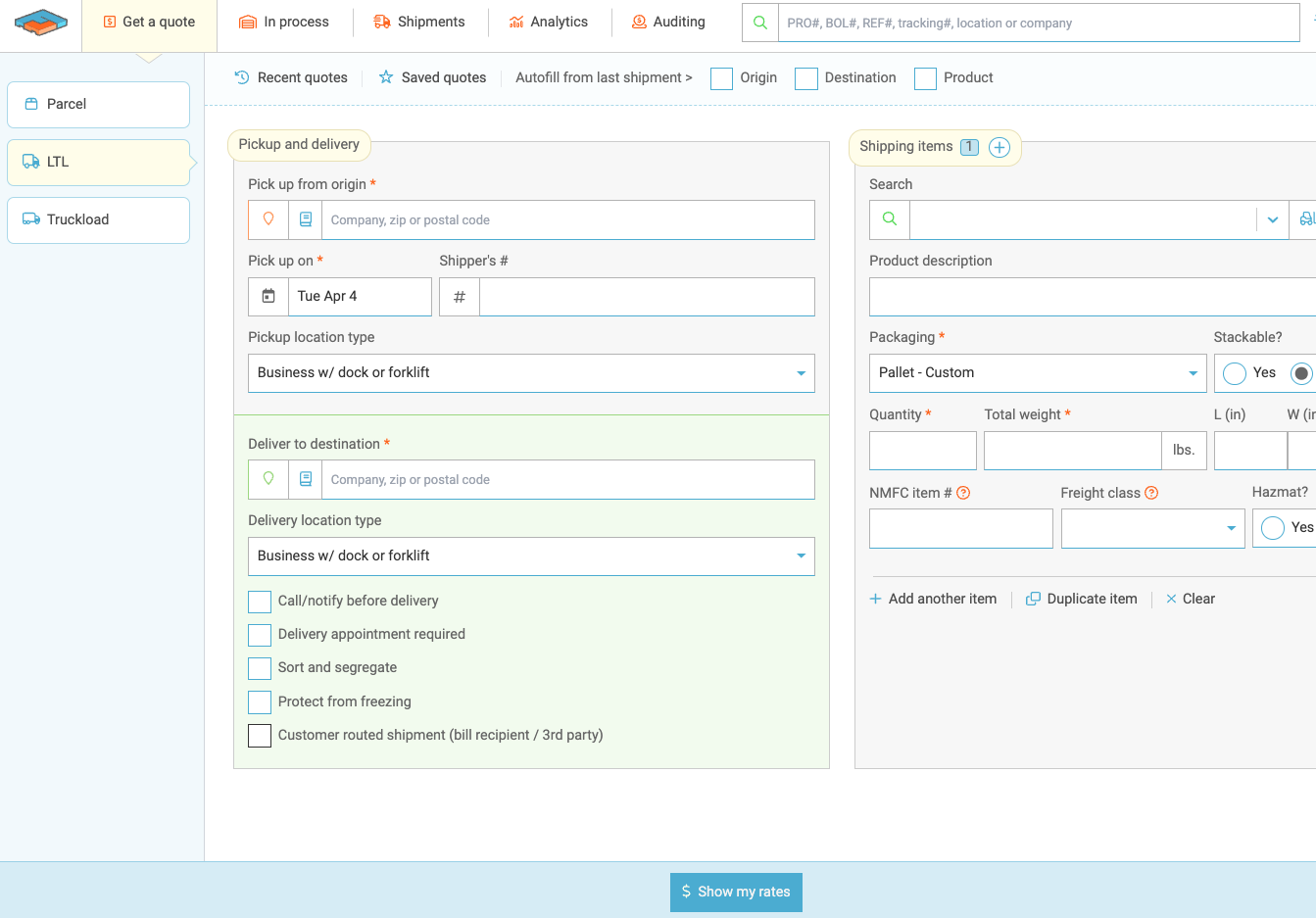 Now let's take a closer look at where some of your other favorite tools have moved to within the header.
---

Recent & Saved Quotes
Click either Recent or Saved quotes to toggle over to your In Process page. From here you can see Recent or Saved quotes filters in the header, plus you can create a customized filter to narrow down your search by User, Carrier, or Date Range.
Click here to learn more about Saved Quotes

Autofill Options
Toggle these per shipment from the header on the quote page, or set a permanent rule by going into your Settings
Click here to learn more about Autofill Preferences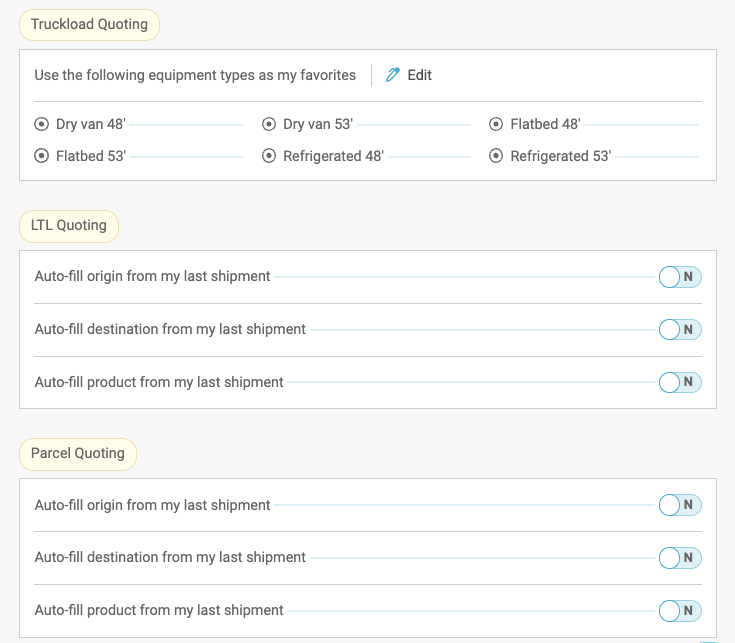 Customer Routed
Now located under Deliver to destination, select this button, fill out your quote specs, and then click $ Book Shipment.
Click here to learn more about Customer Routed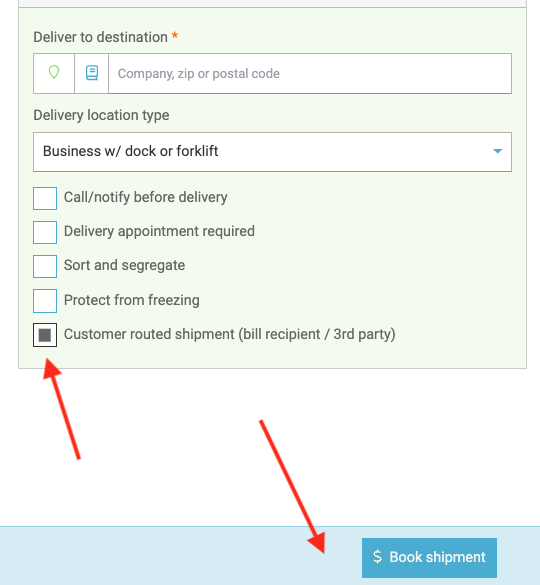 RATES PAGE
After selecting Show my rates, you'll see the same offerings as before. However, instead of clicking the three dots, you'll click the star to Save a Quote. You can also still expand details, print Rates, or view your service level options/rate breakdown by clicking the three dots. (Select the Up/Down arrow at the bottom to send out an LTL Spot Quote).
Click here to learn more about the new Rates Page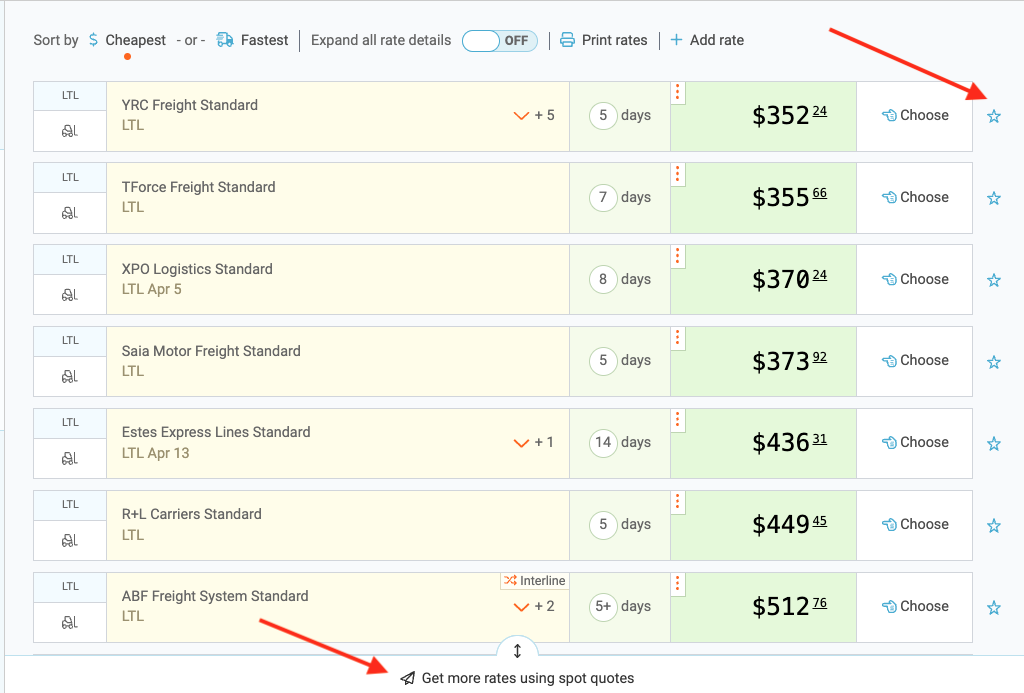 LTL SPOT QUOTES
After clicking the Up/Down arrow, this slider opens to allow you to select bid recipients, attach documents, or add additional equipment options.
Click here to learn more about Spot Quotes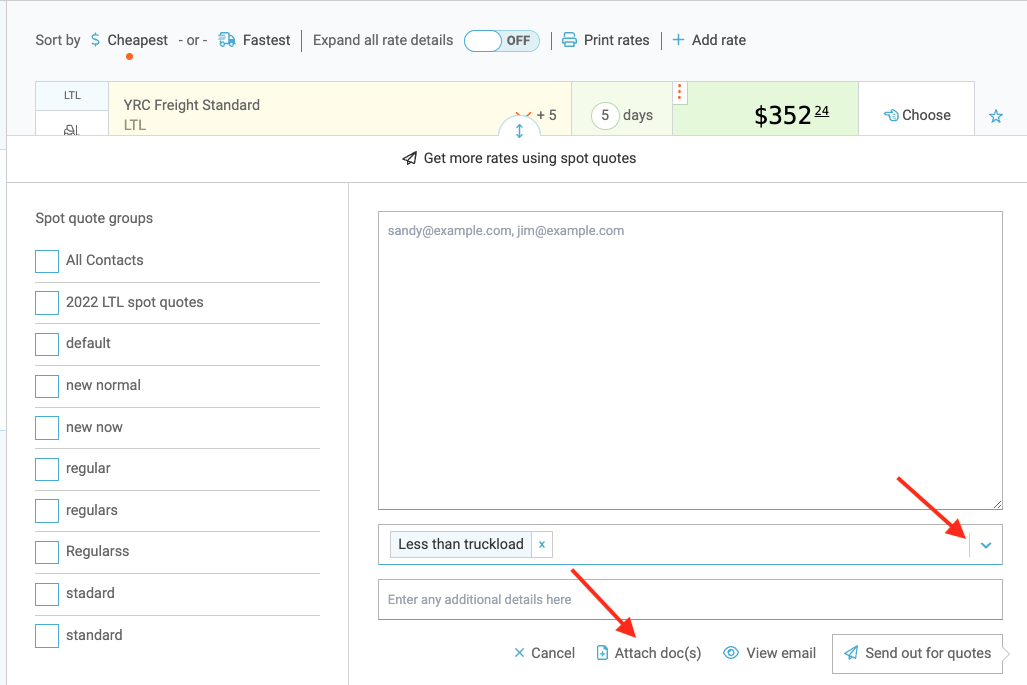 BOOKING PAGE
This fresh look has all the same fields you had previously, just following the new format. The quote summary is on the left column and top header, along with View Other Quotes. Then look to the bottom left corner and click the pen to Change quote details.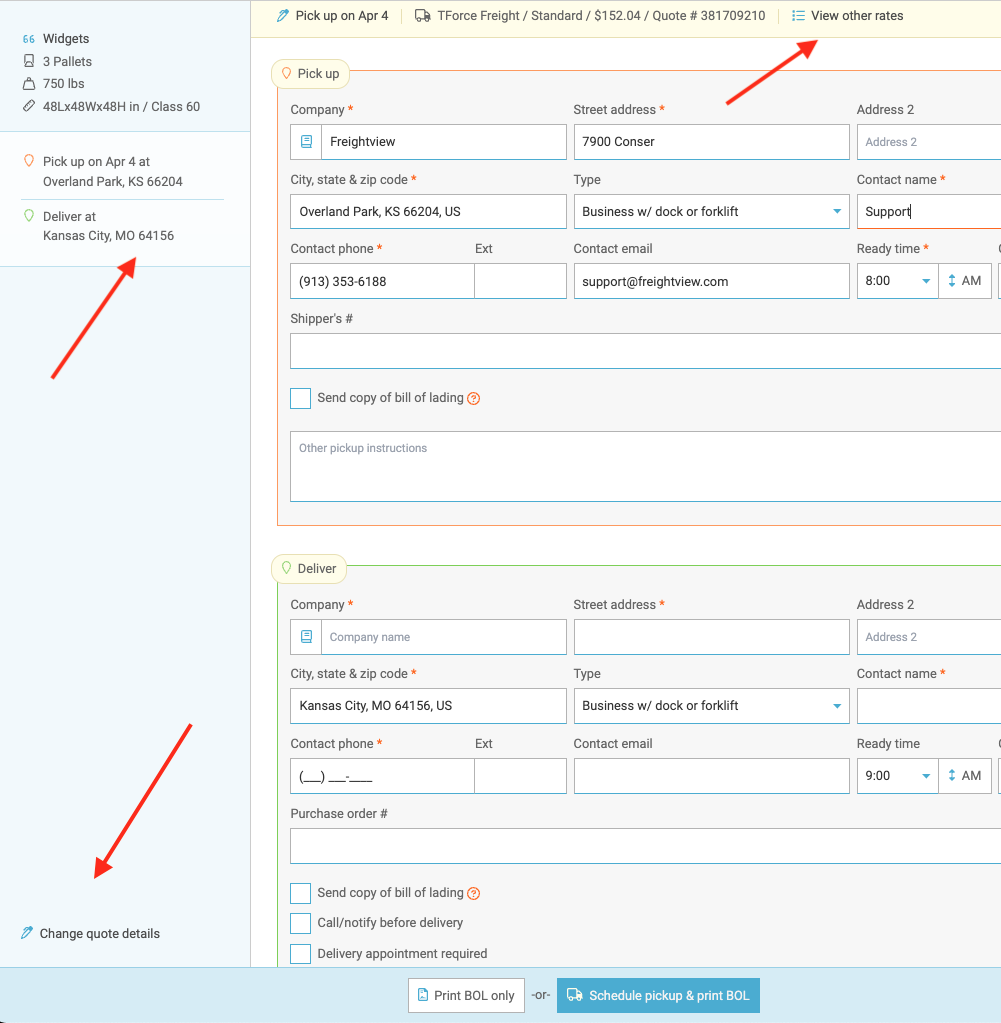 We look forward to hearing how these enhance your business operations. Don't hesitate to reach out if you would like to set up a time with our support team to dig deeper into your Freightview experience, or learn more about our latest features: Contact Us