Here's a quick tutorial on how to utilize our LTL Spot Quoting tool, handy for larger LTL / Volume Shipments.
To start off, click the LTL quote option, enter your shipment's specs as you normally would, but instead of Show my rates, select Get a spot quote. (To add Spot Quoting to your account - Contact Us)
Next you'll be taken to the Spot quote entry screen.
Here you'll be able to select your spot quote contacts, equipment type, delivery date, or any needed special instructions.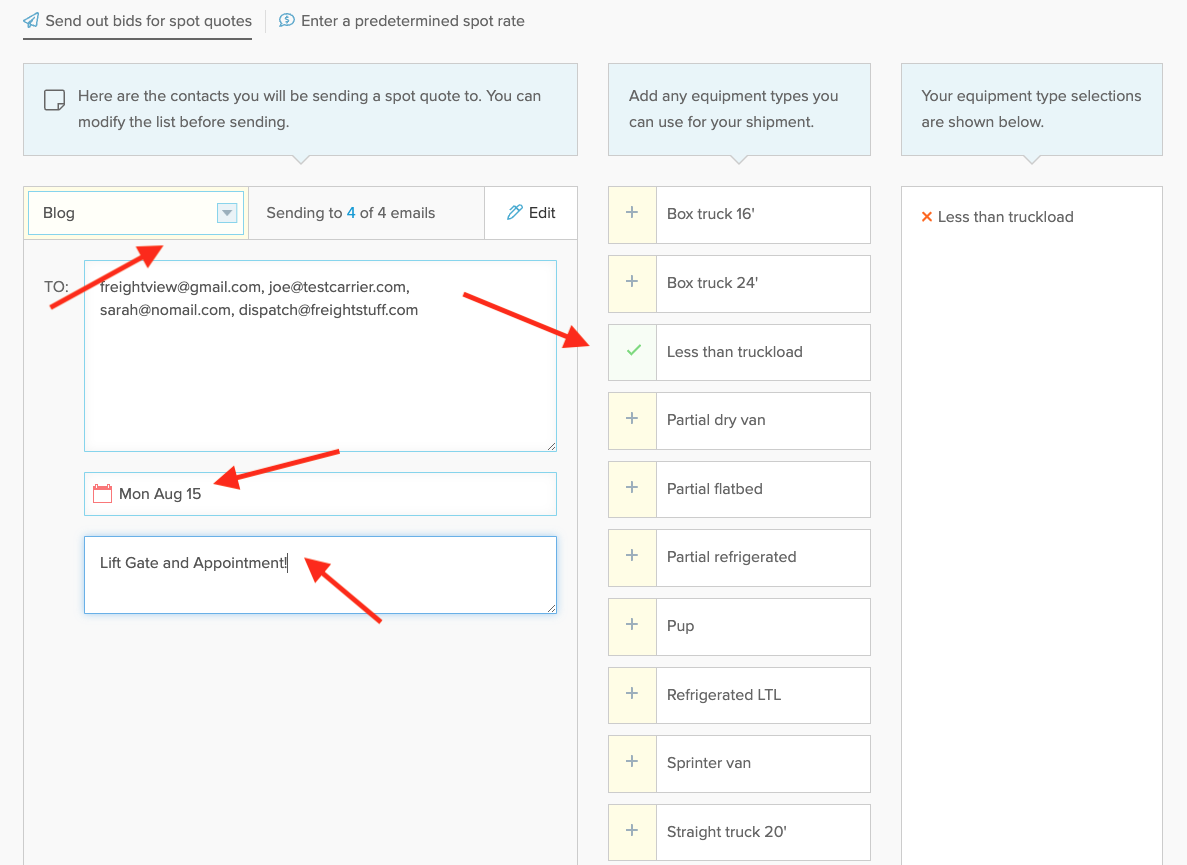 All set? Click Create spot quote. We'll send the quote out to your contacts via email with a link back to FV Carrier for them to enter a rate.

Sample Email: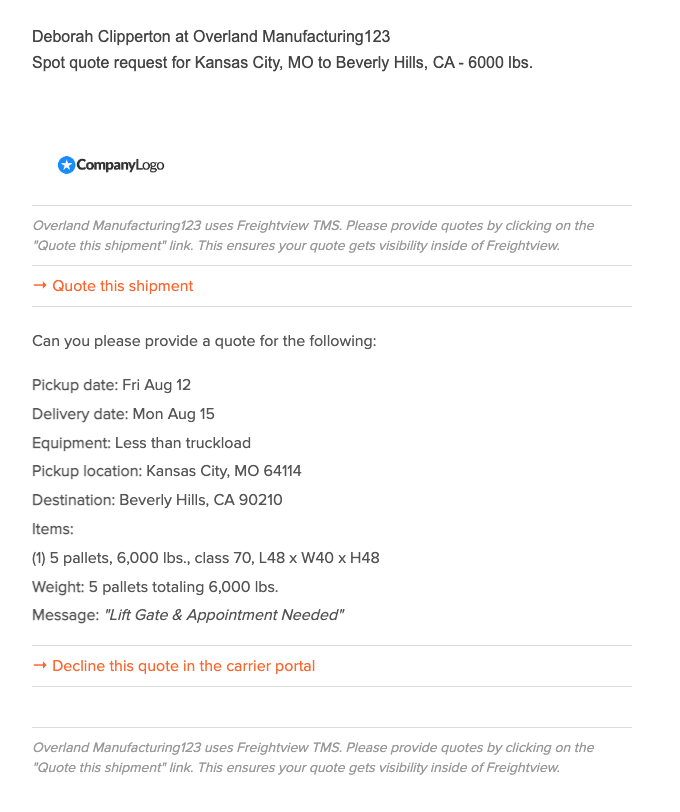 And that's it! From here you can check your notifications and In Process tab for updates.


Once you receive a rate you like, click to Award it to that carrier, and Confirm the shipment.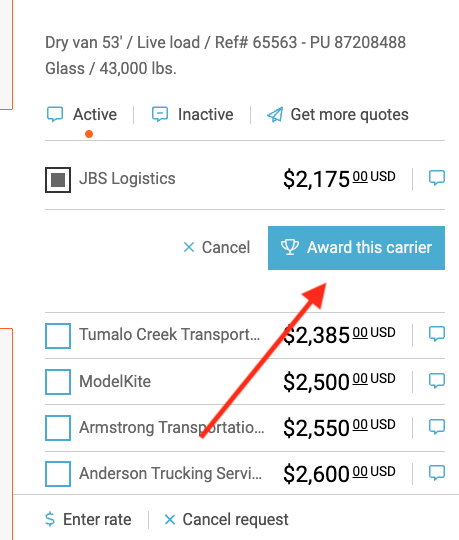 Next you can chose to use your own BOL, Submit pickup request only, Print BOL only, or Schedule pickup and Print BOL.


On the carrier side, they'll be asked to Confirm the pick up is scheduled and have a few additional options:
Upload Paperwork
Enter life cycle updates: Picked up, In Transit, Delivered
Send messages with more info, requests


Questions? Reach out to our Support Team: 913-353-6188