Here's a quick tutorial on how to set up & utilize our LTL Spot Quoting tool, which is handy for larger LTL / Volume Shipments.
Set-Up
Creating a list of your Carrier Contacts is easy, start by clicking your name in the top right-hand corner to access your Account Settings. From the list, you'll then select Spot-quote groups.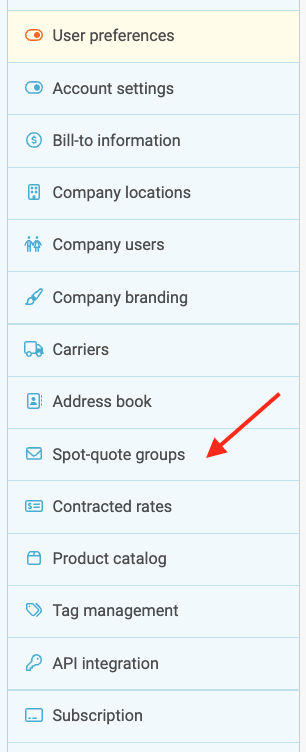 Enter Your Carriers
Click "+ Add New Group" to get started. You can create multiple groups, and label them to your preference, and we'll make sure each one is kept under All Contacts to view at any time. You can add/remove any contacts or groups by selecting the Edit Pen or Red X.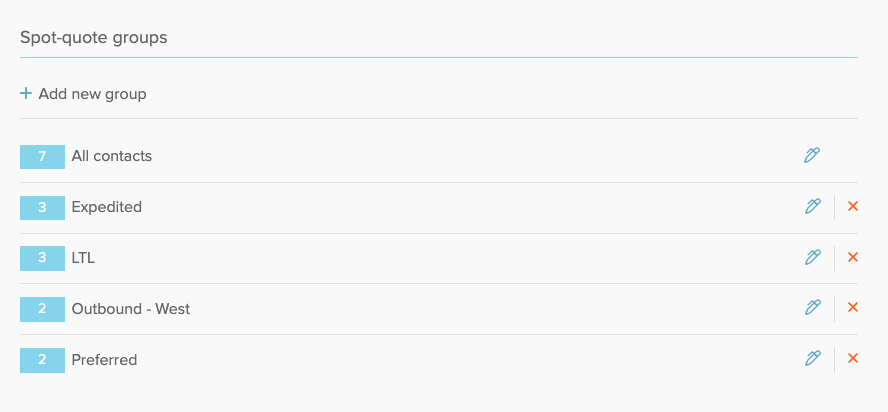 Requesting a Spot Quote
First, you'll select the LTL Mode, then enter all the shipment spec data into the quote page, from there select 'Show my rates'.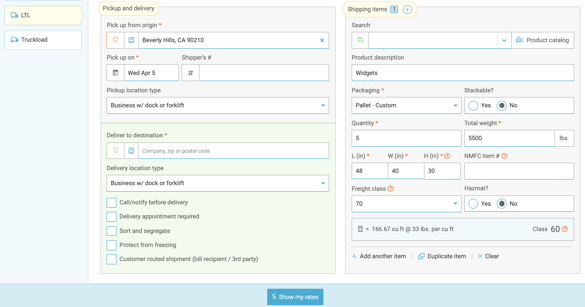 From the Rates page, you'll click the up/down arrow at the bottom to select 'Get more rates using Spot Quotes'.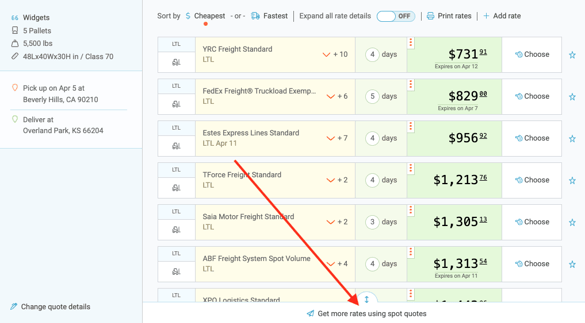 A slider opens up to allow you to select Carrier groups/contacts, attach documents, add one or more equipment types, and Special Instructions.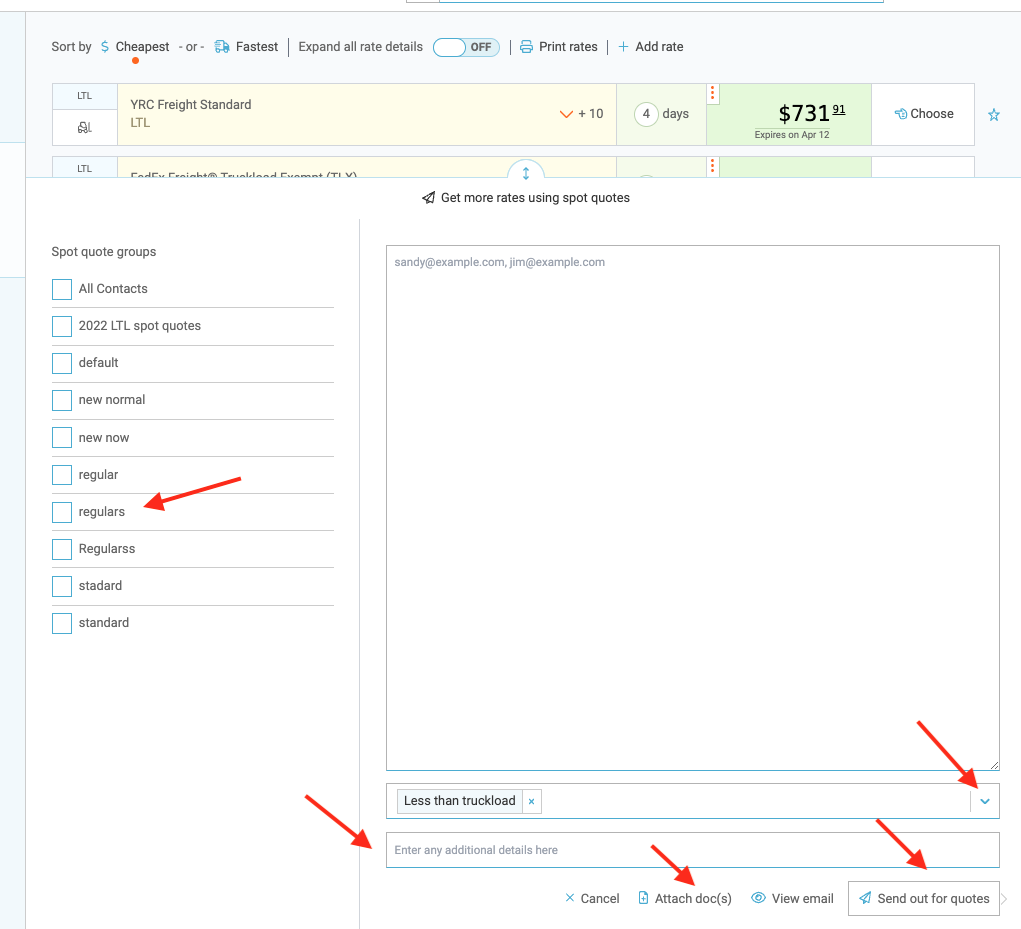 All set? Click 'Send out for quotes'. We'll send the quote out to your contacts via email with a link back to FV Carrier for them to enter a rate.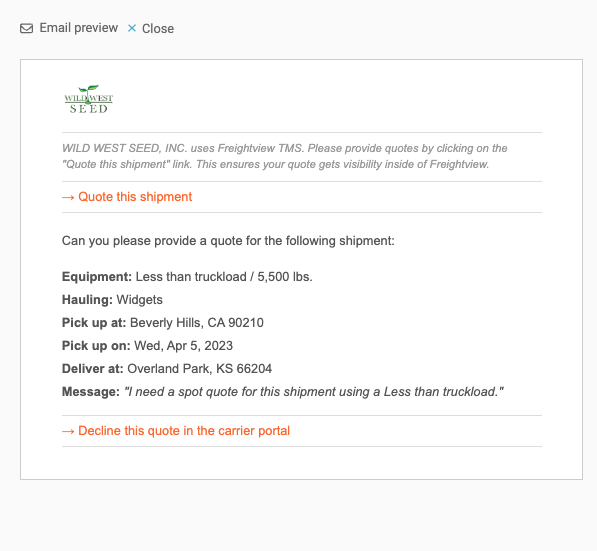 And that's it! From here you can check your notifications and In Process tab for updates.


Once you receive a rate you like, click to Award it to that carrier, and Confirm the shipment.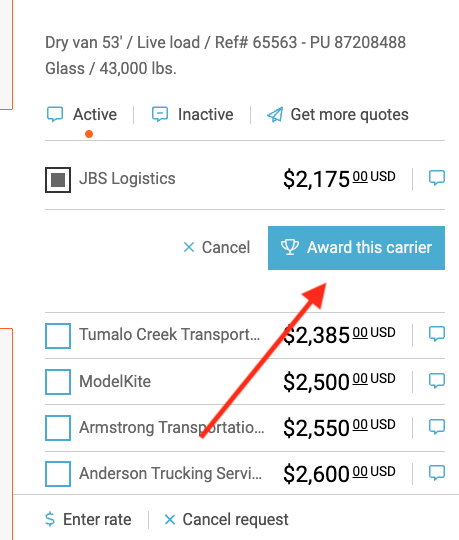 Next, you can choose to use your own BOL, Submit a pickup request only, Print BOL only, or Schedule pickup and Print BOL.


On the carrier side, they'll be asked to 'Confirm the pick-up' is scheduled and have a few additional options:
Upload Paperwork

Enter life cycle updates: Picked up, In Transit, Delivered

Send messages with more info, requests




Manual Entry
Already have a rate? You can add a Manual Rate here, and select Spot Quote. From there you'll book through the same process as previously shown.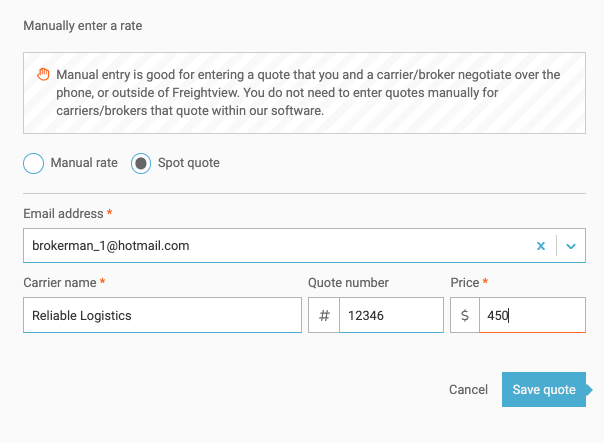 Spot Quote Analytics
Want to check your carrier's engagement statistics? Our Analytic page offers a Spot Quote segment that highlights response times and percentages.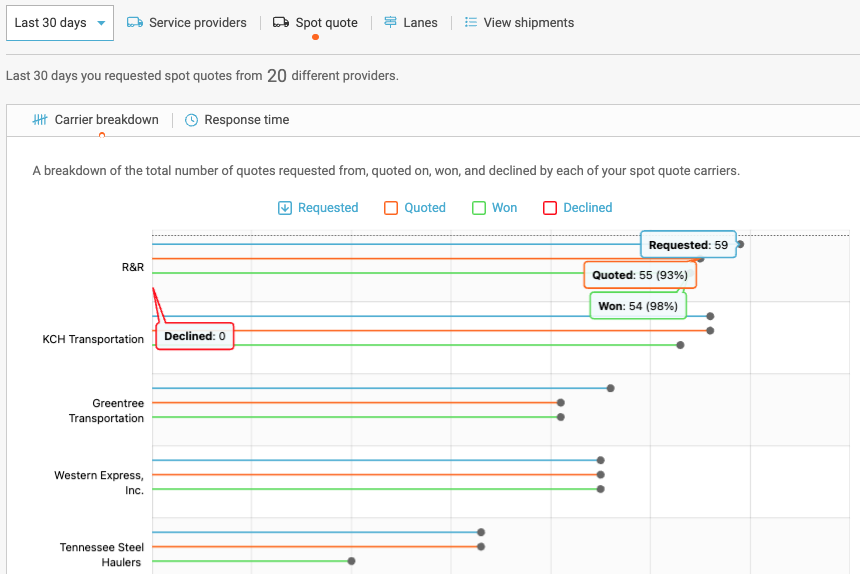 Click HERE to learn more about the power of FV Analytics.
Questions? Reach out to our Support Team: 913-353-6188