Each user has the ability to set their quoting preference according to their workflow. Here we'll go through how to set up your Freightview - Quote Preferences Feature.
From the quote screen, click on LTL or Parcel, then Quote Preferences: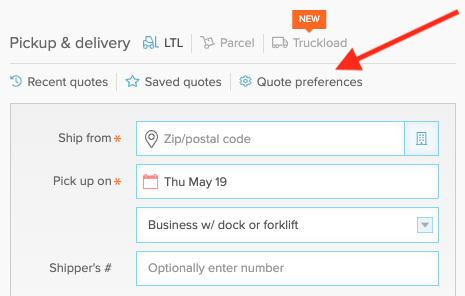 Each mode has the ability to edit which fields do or do not auto-populate data, options include: Previous Origin, Previous Destination, or Product from your last shipment.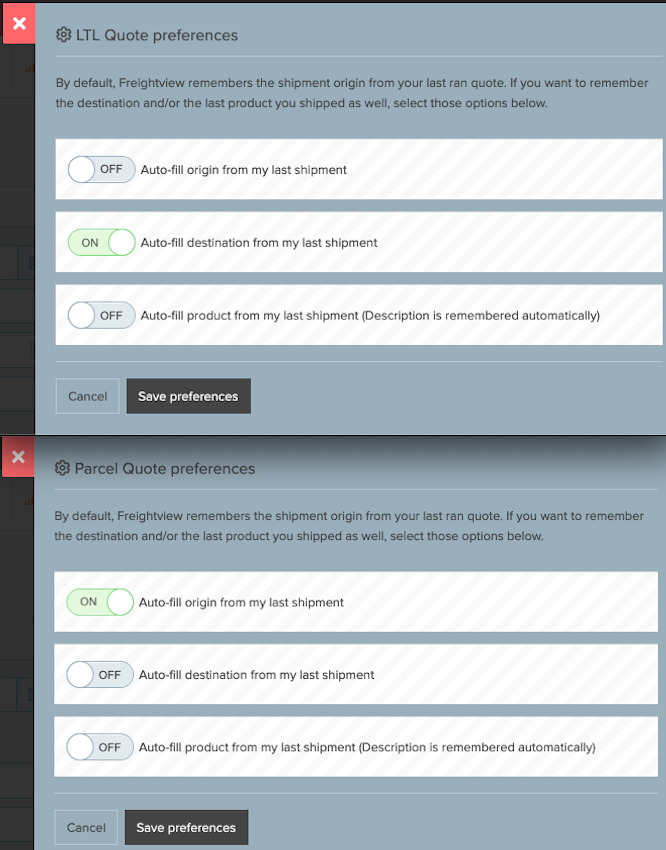 You can also access this via the Settings Page, under App preferences: https://www.freightview.com/app#settings/app-preferences
Spot Quotes: Be sure to check out the customer-requested feature for toggling email correspondence on and off.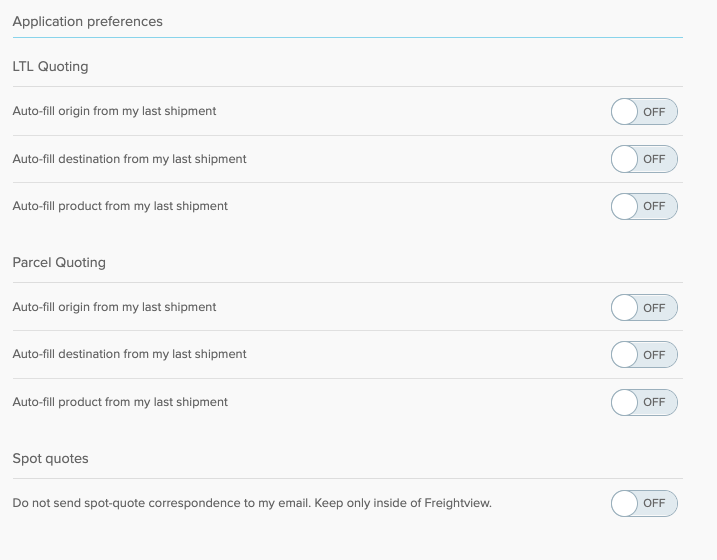 We take customer feedback seriously and count on it to become better. See what Freightview can do for you and try us free.