Shipping Collect is quick and easy, our Customer Routed (bill recipient / 3rd Party) delivery assessorial gives users the ability to book orders on Freightview, as well as dispatch to carriers and create paperwork.
You'll find the Tool option on the LTL Quote Screen, just under Deliver to Destination.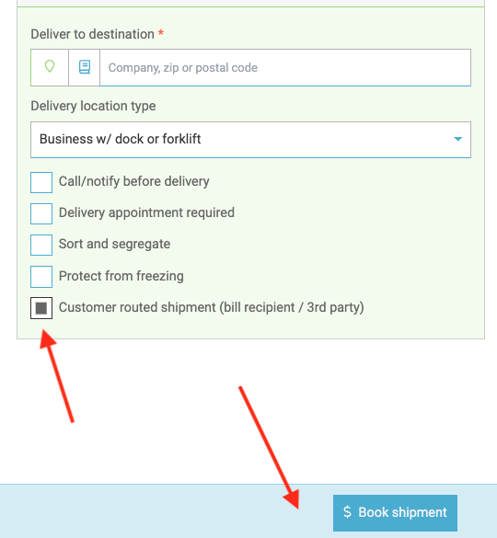 After you enter your shipment info on the Quote Page, select $ Book Shipment. From here you'll jump straight to the Booking Page.
Next, you'll select the Carrier, Service Level, and enter any known account numbers. Followed by the Pickup & Delivery information.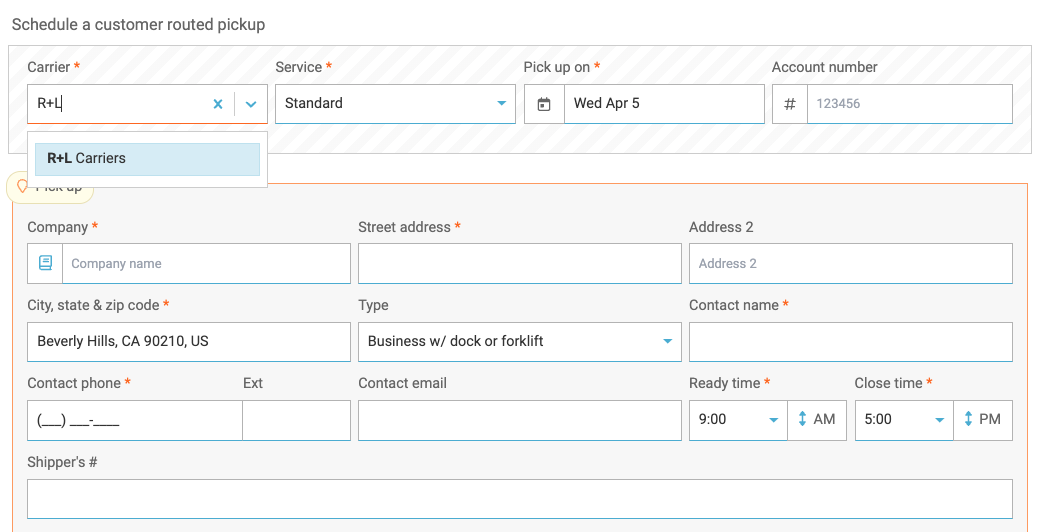 Finally, fill out the Bill To contact information - and if the carrier supports it - Schedule the pickup or PRINT BOL only.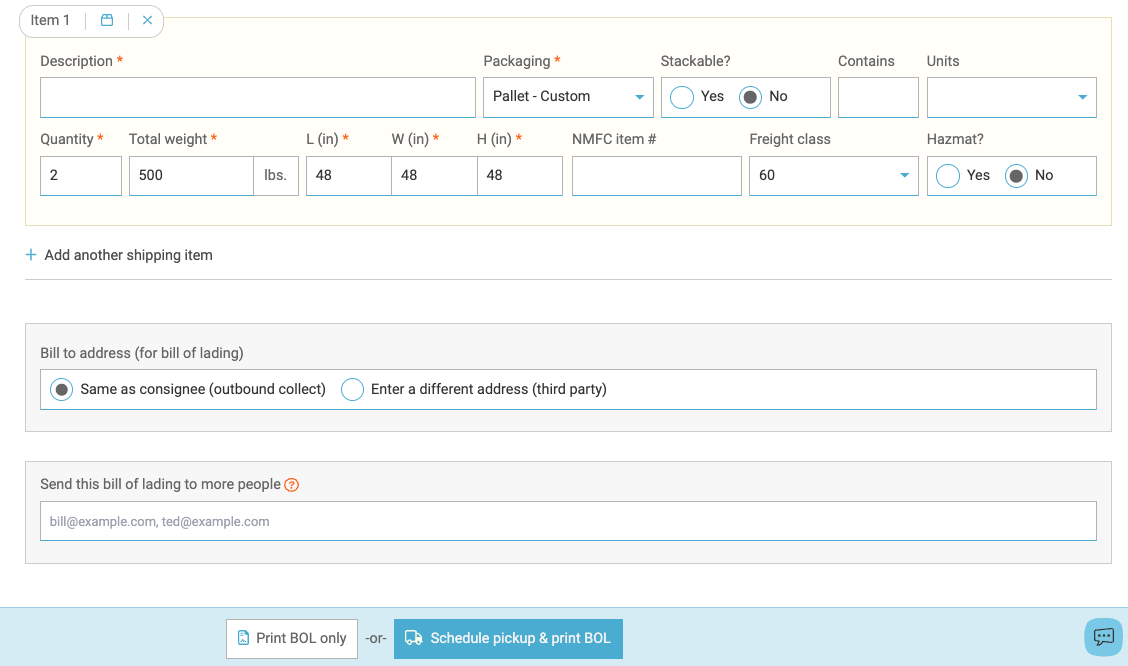 These shipments make booking & tracking your Customer Routed freight simple - and most will still include the Labels & Pre-PROs as well.
We hope this feature is helping your team Ship Smarter, please reach out to us for any questions or feedback: Contact Us