Enhancement Alert: Truckload Workflows
We released our robust Truckload Workflow earlier this year and recently added Contracted Rates. Now take a moment to check out the other features we've added thanks to our customers' feedback and requests.
Editing Options
Users have more options when they need to edit quote requests that are currently In Process. When editing a quote request, we will rerate via API if any weights, hazardous, pickup date, or postal code changes are made, which will retract any previously added API rates.
Changes to stop dates and addresses apply to all trucks on the quote request (except any that have previously been awarded). Click the Edit request link in the slider to see more:
Truckload Equipment Favorites
Each user can now select the most commonly used equipment types to have at the top of their list when quoting in Truckload. These can be found in User Preferences.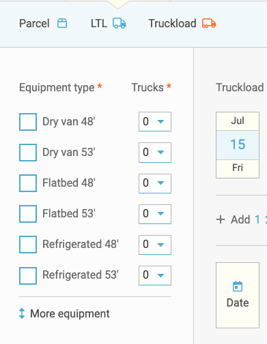 Truckload Labels
Users can now print pallet labels for your truckload shipments, and manage any size preferences you may have within your Settings Page.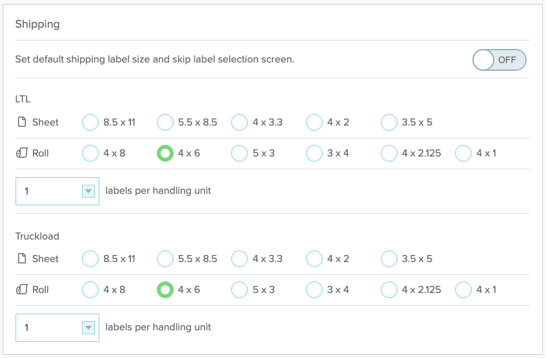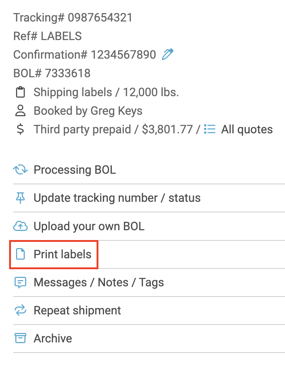 Handling Unit Dimensions
Users can specify handling unit dimensions on the booking page for their truckload shipments. This can help your carriers have access to this information when they confirm a load and for this information to appear on your BOLs.

Edit Reference Numbers
Click the Blue Underline associated with Tracking, Confirmation, or BOL # on the slider to edit accordingly.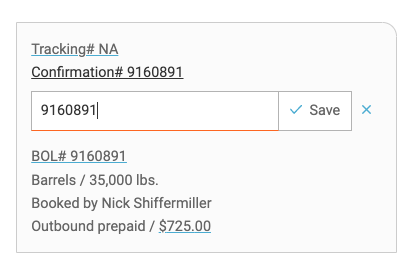 Additional Equipment Options
Bulk Aluminum, Bulk Lined, Compartments, Bulk one tank is now a Standard bulk trailer, Padded Van.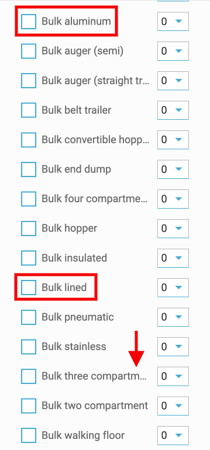 Upload/Remove Documents
From your Shipments Tab, you can enjoy the ability to remove documents or upload new ones throughout each shipment's life cycle, at your discretion.
Click

Attach

during the quoting process so carriers can view specs that might be crucial to their bid price.
Click the

A

dd / Delete

link after awarding the carrier to populate orange trashcans to remove an existing doc, or upload a new one.
Additional document types: Signed BOL, Invoice, Commercial Invoice, POD, Dims Certificate, MTR, Packing Slip, Carrier BOL, Labels Combined, Other.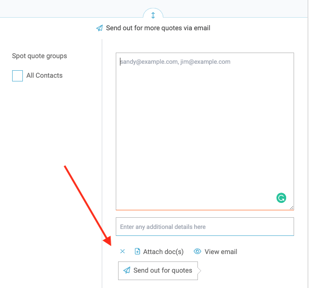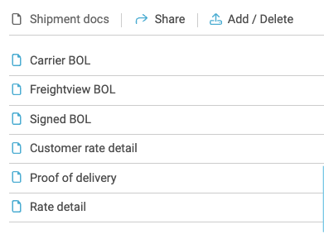 Said-To-Contain
You can specify the STC amount & packaging, which is also reflected on labels. Click 'Edit Product dimensions', then update the 'Contains' & 'Units'.


Printing Rates
Just like in the LTL workflow, you can Print all Rates on the Truckload side. The pdf rates will be available to print from the In Process tab, click the shipment tile to see this option on the right slider. For Booked shipments, select 'View other quotes' to see all the rate responses, or even Award a new carrier.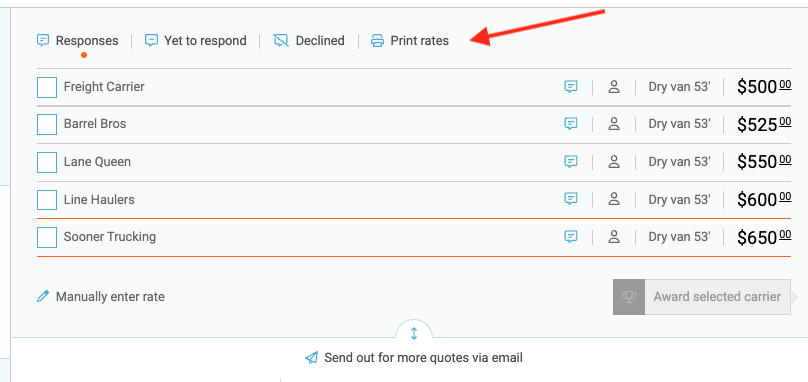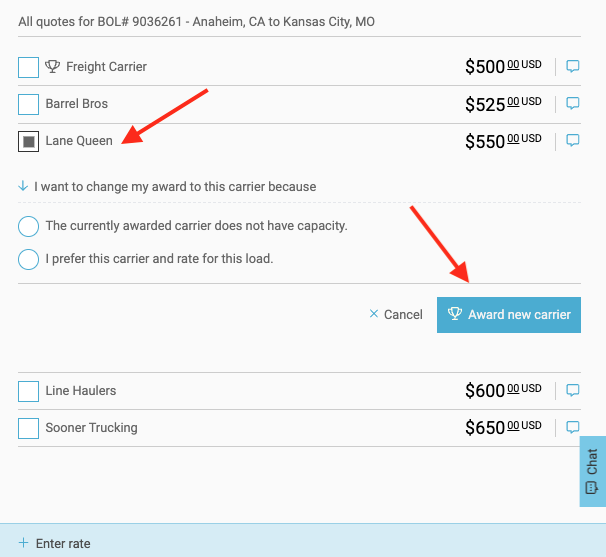 We will continue to add different enhancements to our Truckload Workflow and look forward to hearing how these enhance your business operations. Don't hesitate to reach out if you would like to set up a time with our support team to dig deeper into your Freightview experience, or learn more about our latest features.