This robust workflow is the first release to help our customers get more Truckload shipments moving through Freightview.
Features include Multi-stop, Multi-truck, Quote Only, and more! We've created a short video tutorial and step-by-step walkthrough to highlight this new workflow.
To start a Truckload Quote, click the Quote icon in the upper left panel, next, click the new Truckload button just to the right of LTL and Parcel: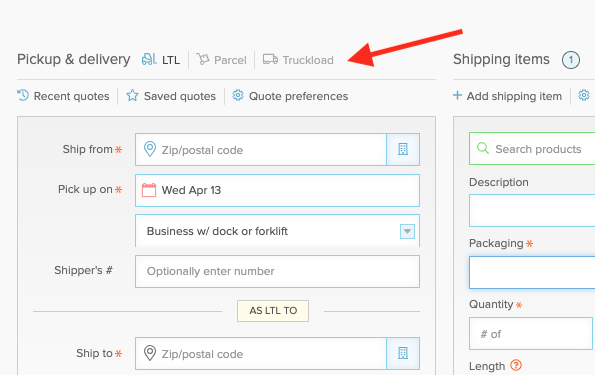 Welcome to the new Truckload quote screen! Start by selecting equipment type, then declared value, multi-stop, and/or any accessorials that apply.
Does everything look good? Now click Start getting quotes: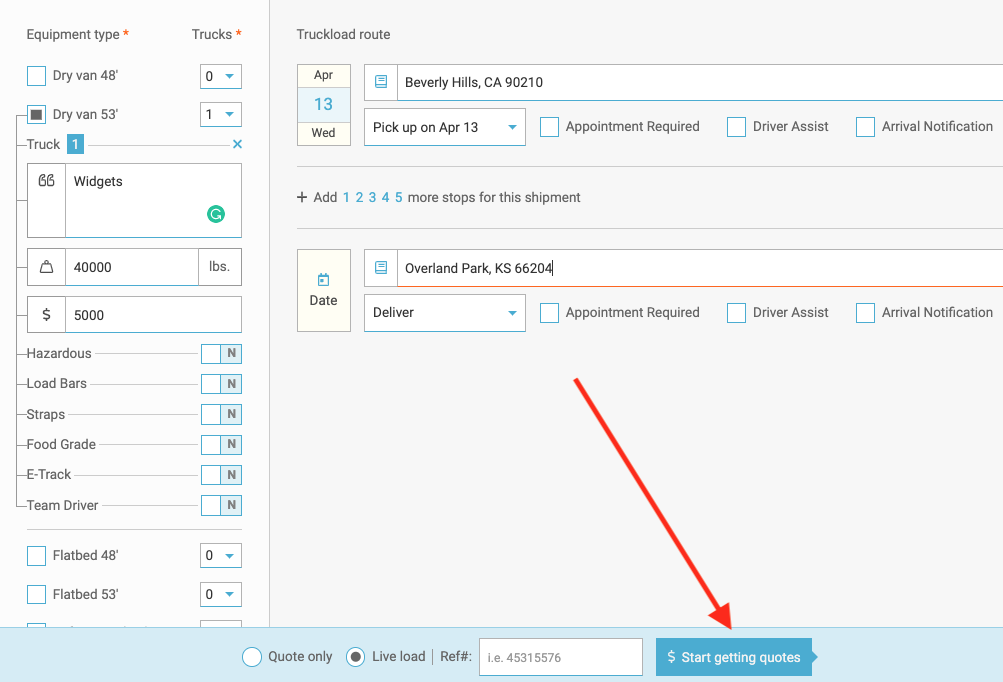 From here you'll select who to send the bid to from your Spot quote groups, then finally, click to Send out for quotes when you're ready: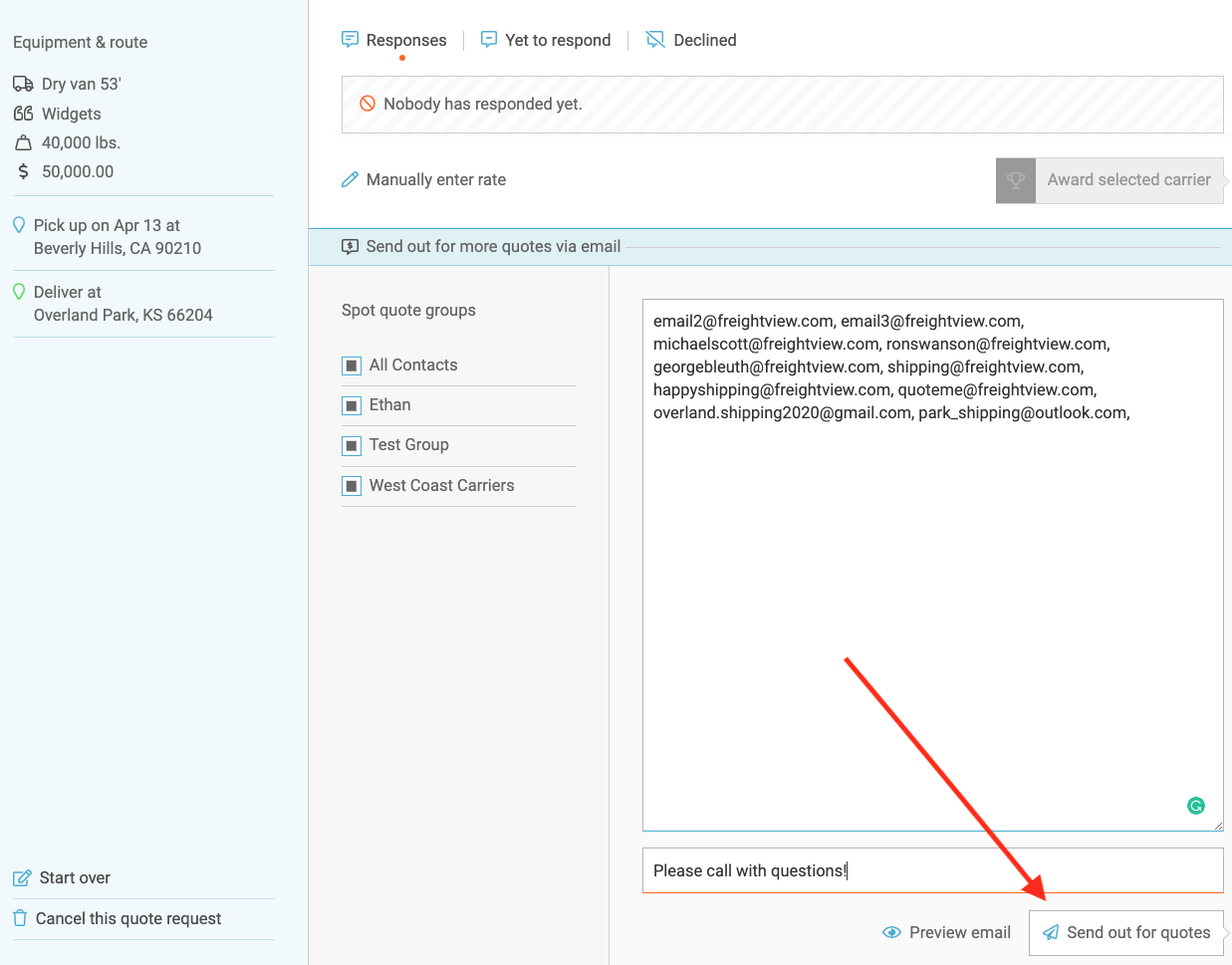 If any of your providers have TL API rates to offer (only CH Robinson is enabled for this functionality currently) then those rates will return immediately. You'll also have the ability to send out to any of your spot quote contacts from this page as well.
Your Truckload Quote has now been sent, you can manage your responses from the In Process tab: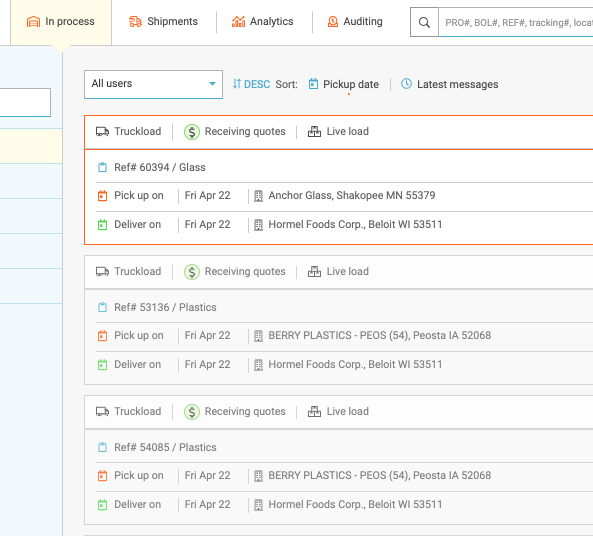 When it's time to pick a provider, select Award this Carrier:

Next, you'll confirm the shipment info and select Looks good, proceed

Now to the Booking Page. From here you'll be able to quickly fill out the Handling Units, Pick up address, Delivery address, and Billing terms info. Lastly, you'll finalize your load by clicking Book This Shipment: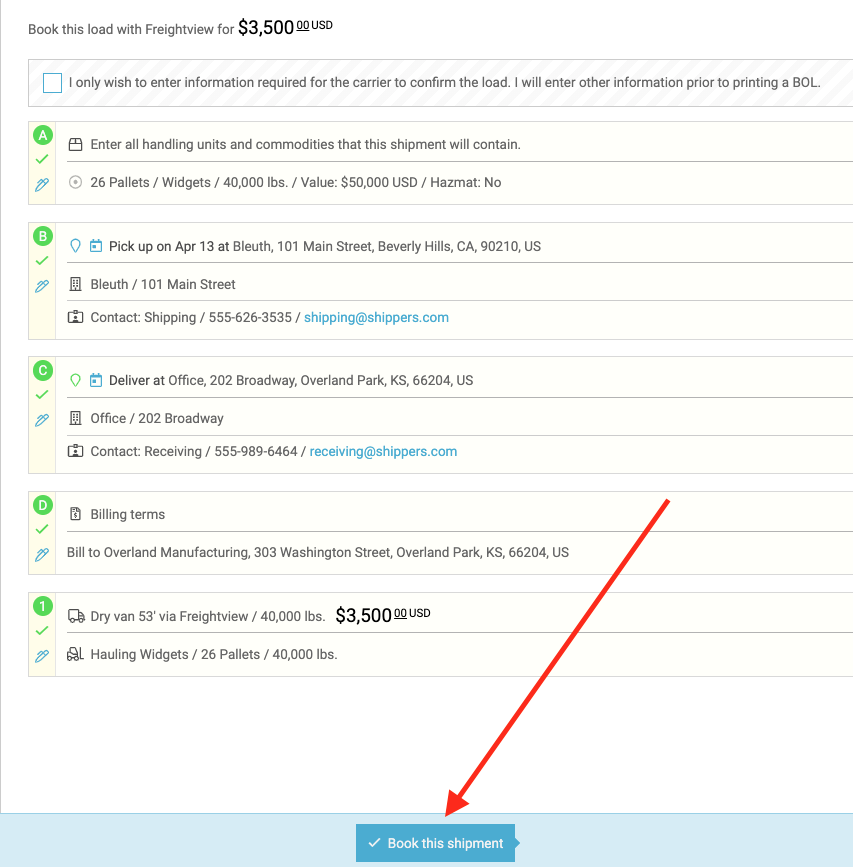 Congrats, on booking a Truckload in Freightview!
Need additional assistance or have Feedback?
Our support team is available for questions, feedback, or even screen shares - please inquire at support@freightview.com.