It's important to us that you're getting the full value that Freightview has to offer. That's why we want to make sure you know about all the functionality we provide. This post is going to go over the shipment details page and some of the functions.
This is what your shipment details page should look like: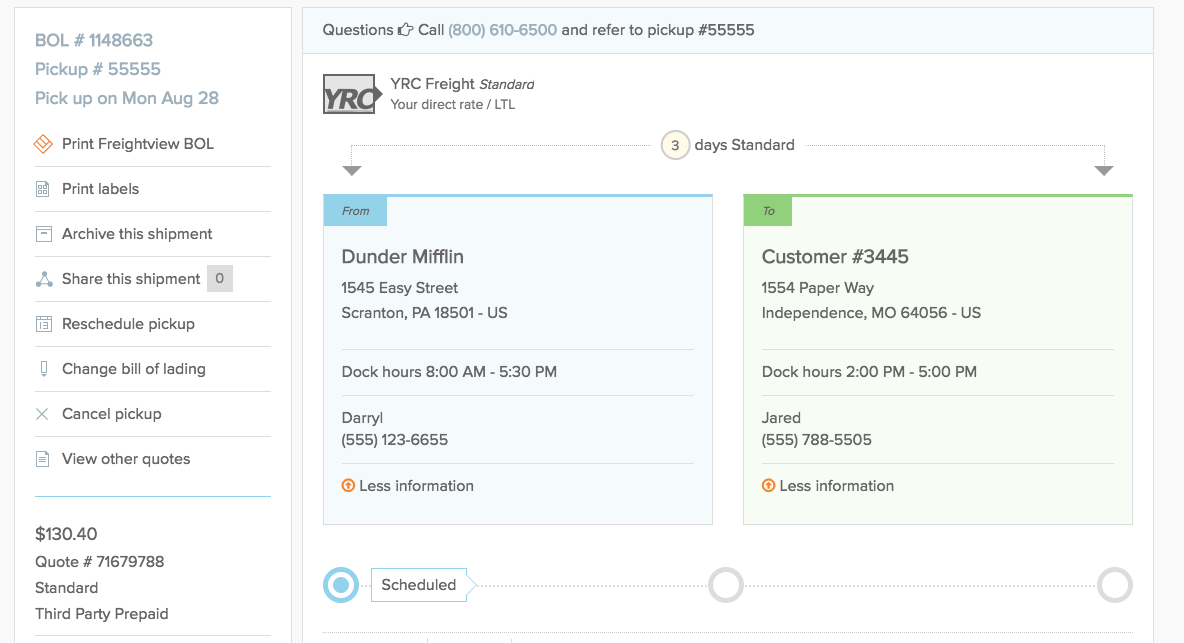 This page details your shipment information, such as: tracking, printable documents, quote history, and editing options.
The panel on the left is where you will find the functionality.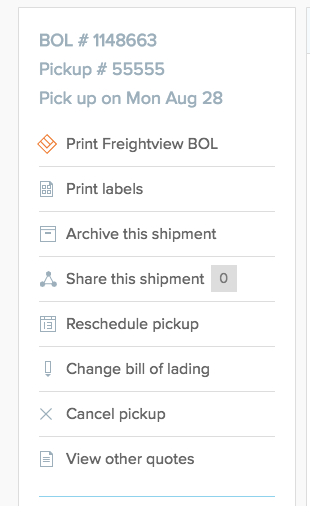 Print Freightview BOL/Print carrier BOL: This is pretty self explanatory. This is where you can print your BOL so you will have it ready to hand over to your driver when they come into pickup.
Print labels: This button will allow you to create labels for your freight with all of the important shipping information printed on them. We give lots of options for sizes and amounts.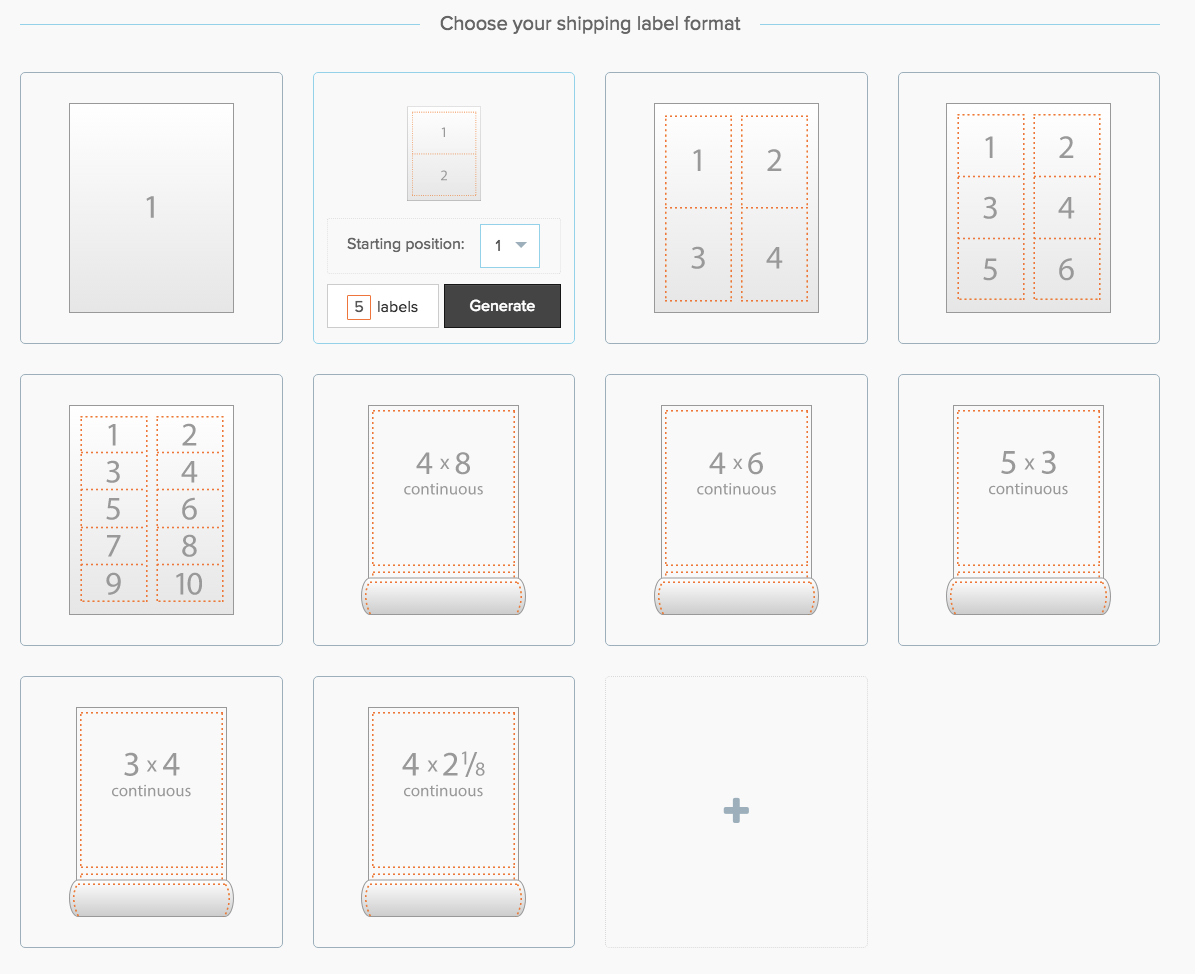 Archive this shipment: Lots of people use this function to archive shipments once they received an invoice from the carrier, ensured the priced has matched and payment has been approved. Check out some tips for auditing invoices. However, you can use it any way you see is helpful to your process.
Share this shipment: Clicking here will allow you to enter the email addresses of people you want to share the shipment page with. This is often sent to customers so they can access tracking their shipment. The cost of the shipment will not be displayed upon sharing.
Reschedule pickup: Need to change the date of your shipment? No problem.
Change bill of lading: If you need to change any other information on your BOL this is where you'd do it. If any of the changes affect pricing then Freightview will run the rate again and update the charges for you.
Cancel pickup: Need to cancel a pickup? Easy enough. Utilize this button. We'll still keep the shipment information in Freightview but it'll be labeled appropriately.
View other quotes: Using this button will help you see the other quotes for this shipment that you did not select. You will see all of the shipping options you were presented with at time of booking.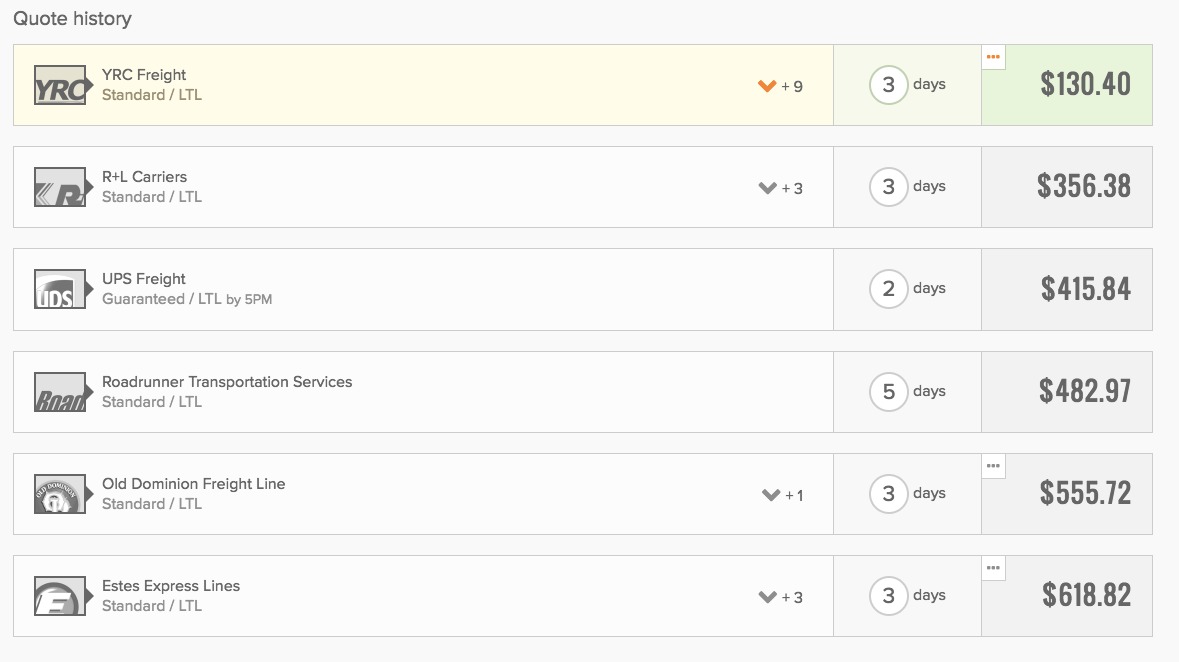 In case you missed it, you can now customize your BOL numbers in Freightview. Simply click on the pre-assigned FV BOL number and you can make changes.
If you're a non Freightview user and want all this functionality in one place, give us a shot, and sign up for a free trial.