Details Page Review: LTL Shipments
This is what your LTL shipment details page should look like: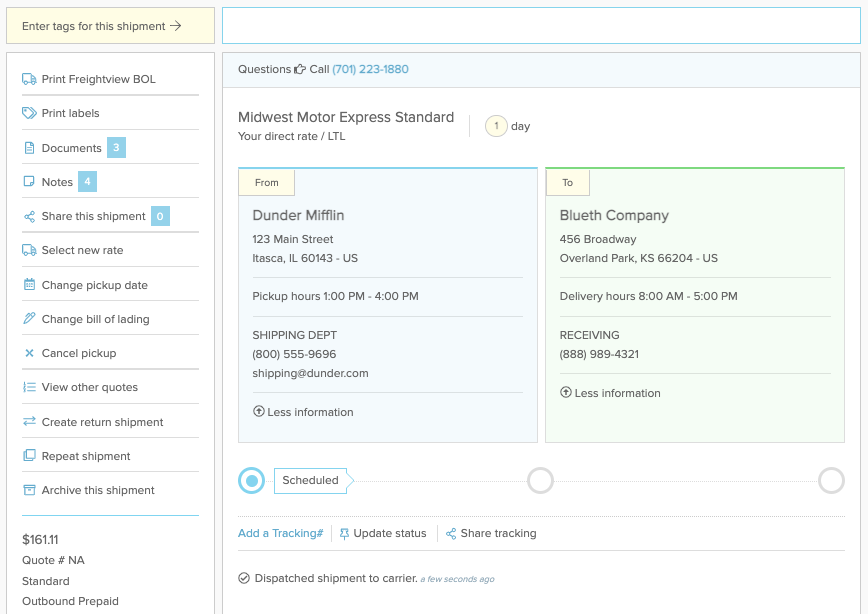 The panel on the left is where you will find the functionality.
Let's break down what this functionality is, and when to utilize it: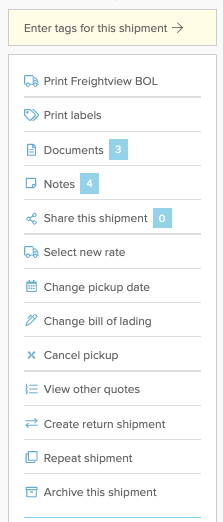 Print Freightview or Carrier BOL: This is where you can print your BOL so you will have it ready to hand over to your driver when they come into pick up.
Print labels: Click here to create choose and generate the labels you need.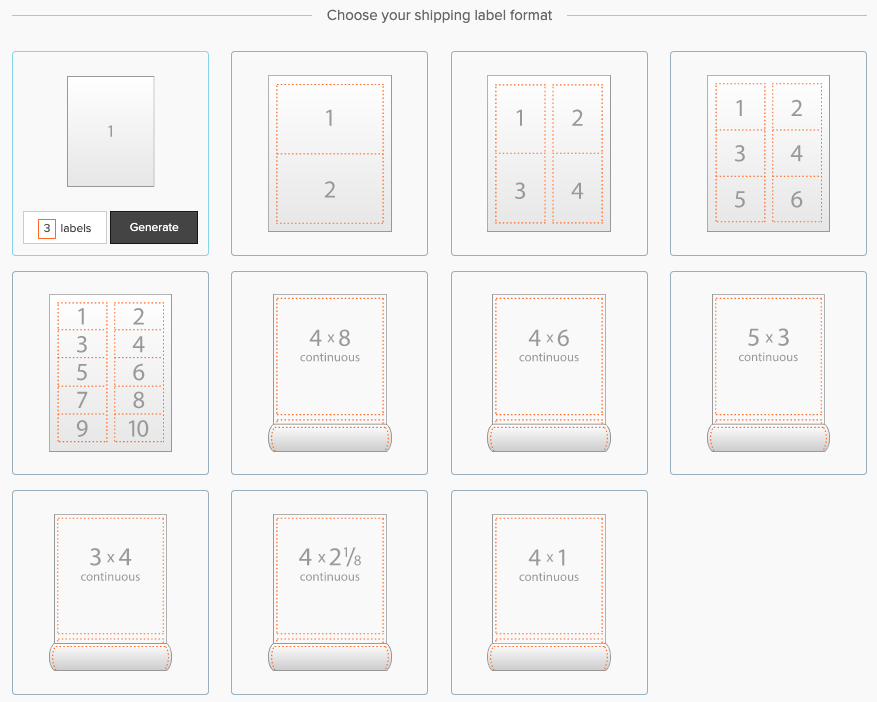 Documents: Depending on the carrier, this tab can offer up to fourteen automatic API docs from our LTL partners. These include signed BOLs, PODs, WICs, and Invoices. You can also add any additional to help keep your team organized through the Upload Feature.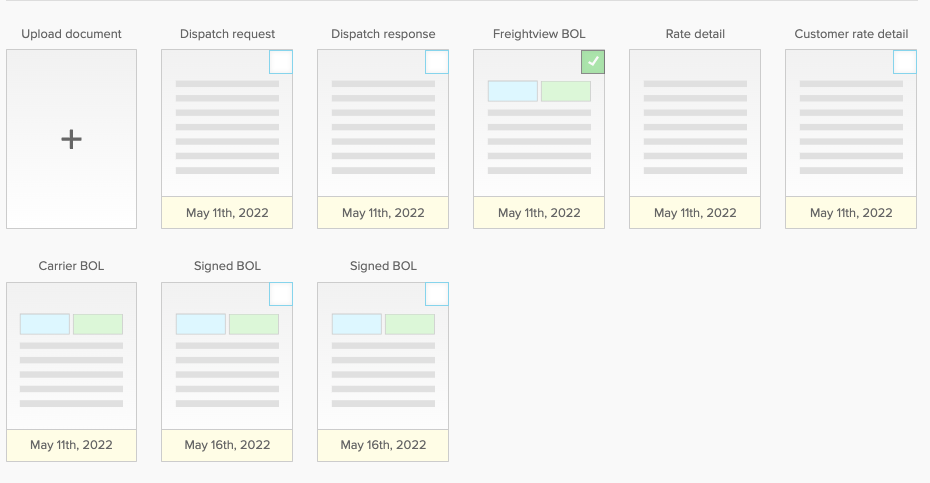 Notes: Follow your shipment life cycle or enter your own notes - which are accessible in each Freightview data export.

Share this shipment: Clicking here will allow you to enter the email addresses of any Followers you want to share the shipment page with. This is often sent to order recipients so they can access their shipment tracking. The link is a scaled-down version of the details page, where sensitive data, features, and pricing are not included.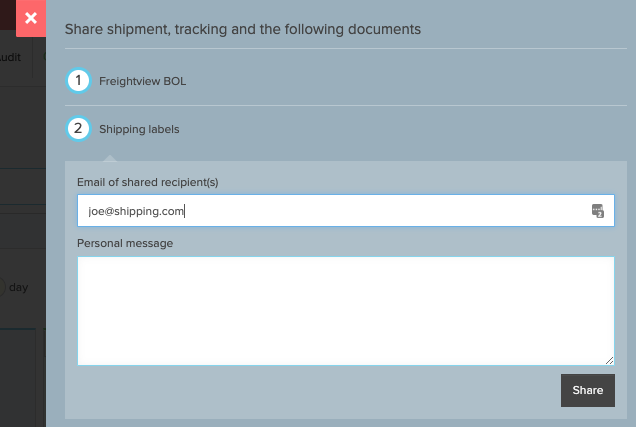 Select new rate: This link takes you back to the Rates page if you need to change the carrier on your shipment.
Change pickup date: Need to change the date of your shipment? If it hasn't picked up yet, click here. (Be sure to note that most carriers don't allow for rescheduling via API yet - we'll let you know if a call is needed).
Change bill of lading: If you need to change any other information on your BOL before it's in transit, this is where you'd do it. If any of the changes affect pricing then Freightview will run the rate again and update the charges for you.
Cancel pickup: Need to cancel a pickup? Easy enough. Utilize this button. We'll still keep the shipment information in Freightview but it'll be labeled appropriately.
View other quotes: Using this button will help you see the other quotes for this shipment that you did not select. You can also view the rate breakdown, and terminal contact info.
Create return shipment: Click here and a rate with the exact reverse information will be auto-generated for you to review or arrange. (https://blog.freightview.com/booking-return-shipments-in-freightview)
Repeat Shipment: If you ship the same orders to the same destinations, this button is for you! Click here to have all the shipment specs auto-loaded into the quote page and you'll be taken directly to the rate page. Simply pick the carrier and book within seconds.
Archive this shipment: Archiving a shipment puts it into the Archived queued and takes it out of your shipments list. You can always find these by searching your custom filters.