You have the ability for full access users to upload a company logo to display on your paperwork generated within Freightview.
Adding a Logo
Click into your Settings, then select

Company Branding

and

Upload new logo.

Select your logo, and make sure it's in a compatible format, such as JPeg. (Freightview will retroactively update any BOLs and logos created before your upload was made).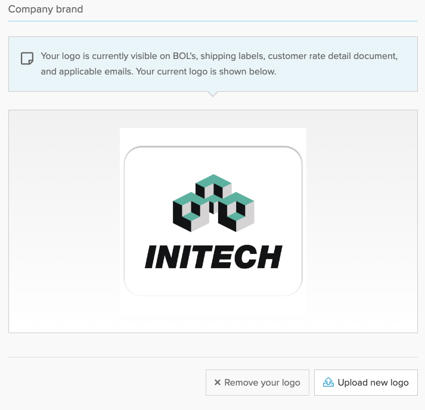 That's all there is! Questions? Contact our Support Team.