Booking Return Shipments in Freightview
There are a variety of reasons a consignee may return freight. It's possible they received the wrong products or simply no longer need what was ordered. Previously, you would have run a brand new quote to properly rate and get the paperwork for the shipment.
Not anymore-- Freightview has implemented the ability to book a return shipment without having to run a whole new quote. If you need to schedule a return shipment you'll first just need to find the original shipment within Freightview.
From here, you'll click the "Create return shipment" button.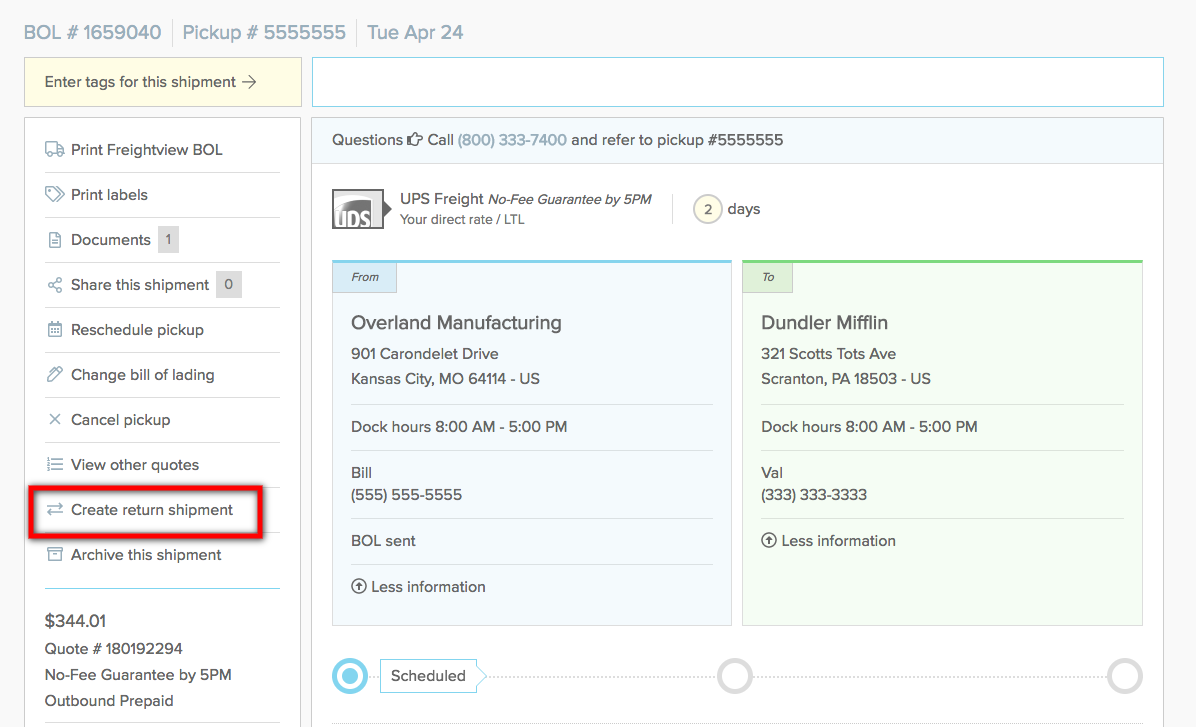 This button will run a new rate for you with the specified locations and freight from the original shipment. This rate screen will look just like it always does. From here you can choose your carrier.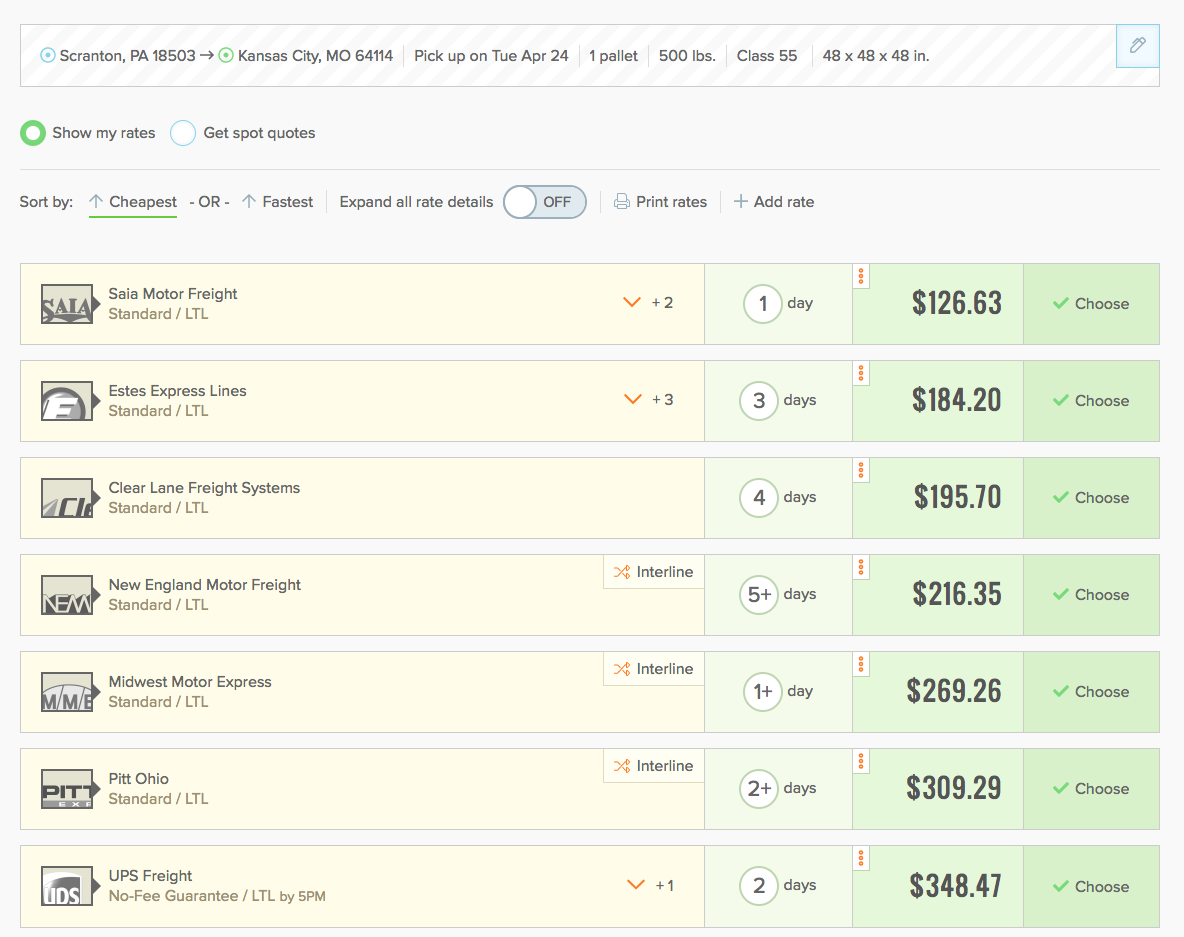 The booking page will be pre populated with all of the information from the original shipment, but we'll give you the option to make any changes if you need to.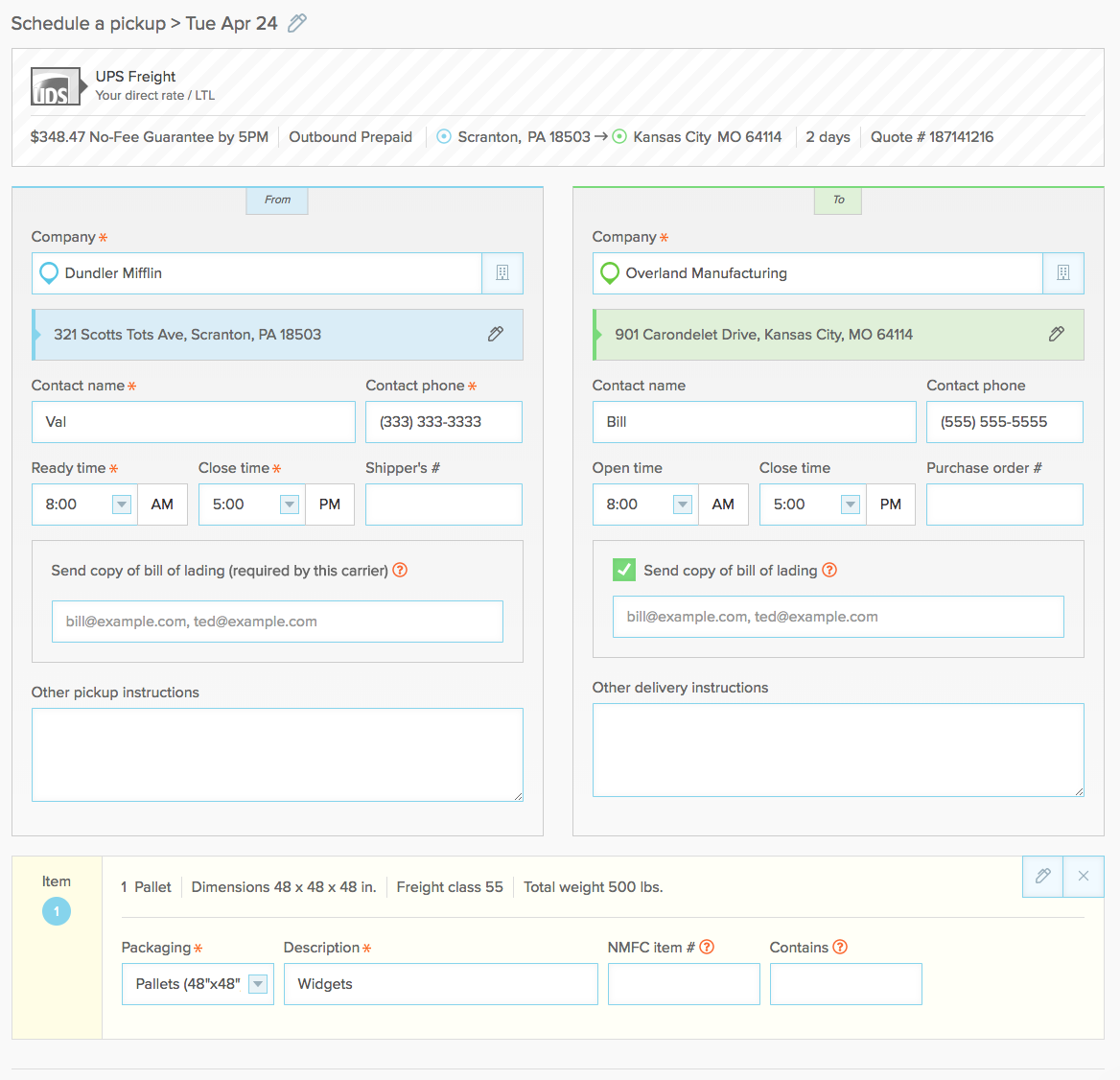 When you're ready choose to schedule the shipment or print BOL only and you'll have your return shipment and it's appropriate BOL ready to go in Freightview.
Maximize your day-- save time and money by managing your shipments on Freightview. Sign up for a free trial today.