Introducing: Default Label Settings
Freightview generates labels for you automatically when you book a shipment in our system. However, before now you would have to choose your label sizes on every shipment every time.
We now are giving you the option to set default label settings for your company. This will allow you to bypass a step and automatically generate the size you need.
To set a default label size you will need to visit your settings page. To navigate to your settings page click your name in the upper right corner.

From there, you will choose "App settings" from the left hand menu.

From there you will see a section titled "Shipping" where you can choose to set default label size.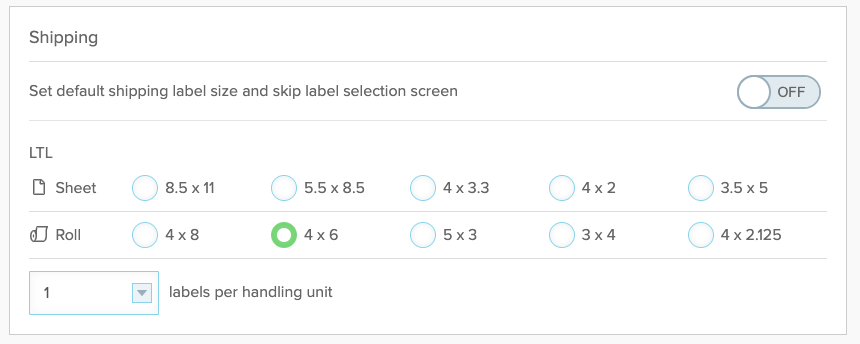 Use the radio button to turn this setting on or off.
From there you can choose the size you'd like to default to as well as how many labels per handling unit you want to be produced.
When you click 'Print labels" on the shipment page it will automatically open your labels page with your pre-selected preferences if your preferences are set to a roll.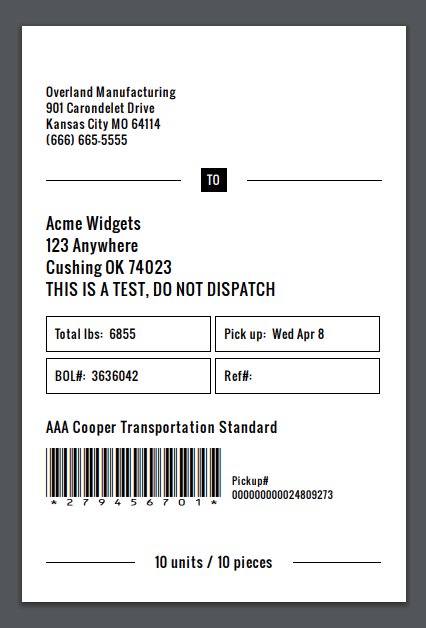 However, if you choose your settings based on a sheet for any size other than 8.5 x 11 you will still have to choose a starting point on the page for your labels.
Not a Freightview user yet? Sign up today and we'll generate your labels for you, too.