We have enhanced this page to give you more ways to toggle and improve your Freightview Experience. Take a glance through the highlighted tools below and click the Orange Buttons to pop over to the Featured Blog that includes step-by-step instructions and tips.
Settings Page - Click your name in the top-right corner to get to Settings.

Several options are self-explanatory, such as Contact Info - Change Password - Company Locations - Branding - Subscription. For this article's purpose, we'll focus on those tools that impact your daily clicks.
Starting off with App Settings - Customize your process and how you manage your shipment's life cycle here.
Quoting & Booking
Labels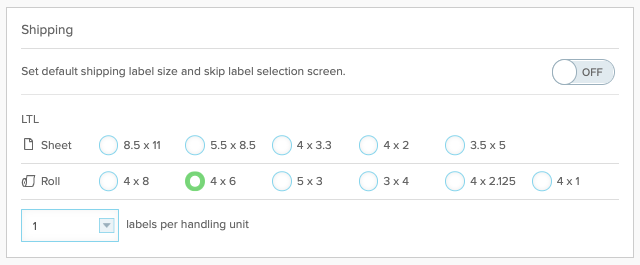 Auditing

Product Catalog

You can format your commonly shipped items so they can be easily uploaded and toggled to auto-fill as you need. There are also Accessibility options, Mode settings, and more.

Address Book

You can format your Address Book data so it can be easily uploaded, specify Contact Info, Location type, Accessorials, and Special instructions so they auto-fill as you quote and book. Need an exported copy? Just contact our Support Team and we'll take care of it!

Spot Quote Groups
This is where your contacts can be organized by creating groups, this helps save a ton of time across LTL, Spot, and Truckload. Common groups are saved by Region, Mode, or Provider.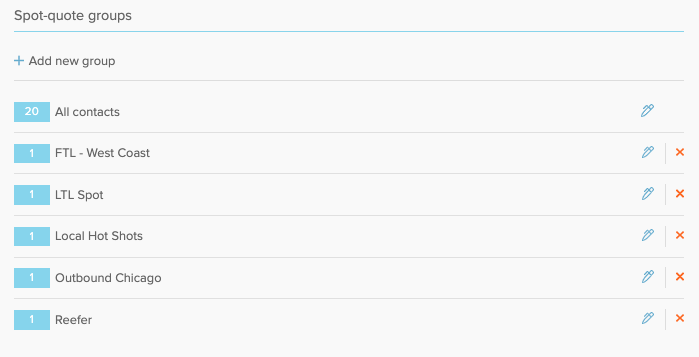 Tag Management

This is a great way for your team to keep track of orders, carrier trends, claims, and damages with the use of Tags. Export your shipments and see Tag trends, create custom reporting to share with your current or future providers.

Are you enjoying Freightview? Please let us know if you have any questions or feedback Contact Us