This feature allows you to complete your shipments' lifecycle inside of Freightview and offers tools to help with Invoicing, Discrepancies, and Data tracking/exports.
To start, click the Audit icon on the top toolbar.

Auditing Queues
Outstanding: 48 hours after the scheduled pick-up date, each shipment will have a card created in the Outstanding queue.
Accepted: The Invoice amount is accepted and/or paid to the carrier.
Disputed: The Invoice did not match and you are disputing the initial fees.
Archived: Cards can be moved here for a variety of reasons, a common occurrence is that the bill has been paid or the dispute has been closed.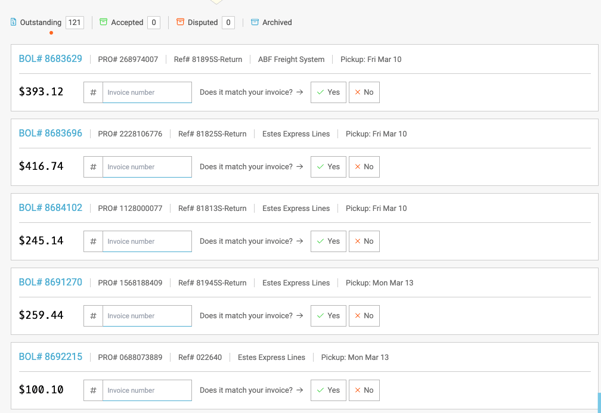 Card Management
Choose Yes and that shipment will be moved automatically into your Accepted queue.
Choose No to show the additional option to either challenge the invoice, mark it as Disputed,

or enter a different amount to mark it as

Accepted

.
Accepted
You can add notes about why you're accepting a different amount, such as reclass or re-consignment fees.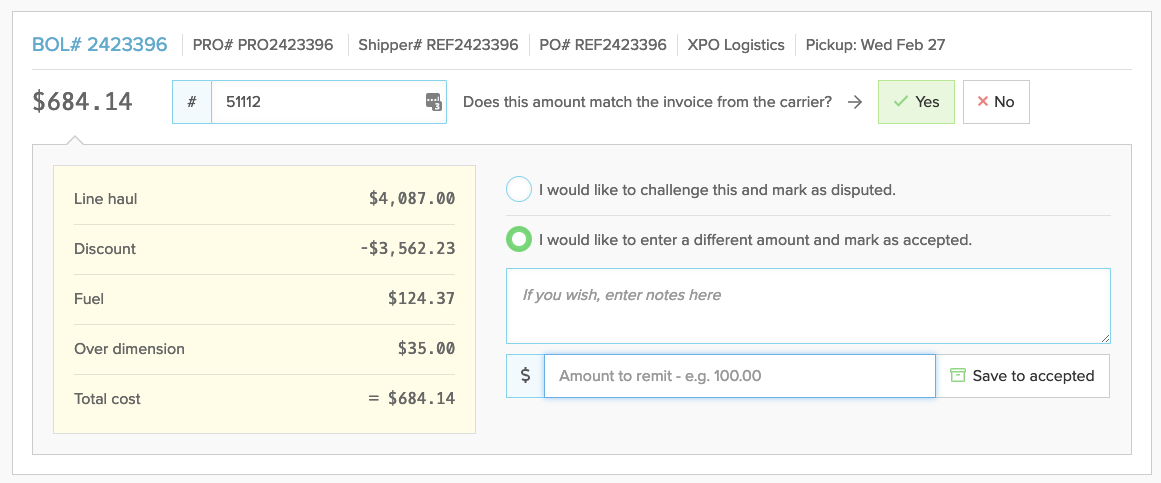 The enhanced Audit Export that can be generated under the Accepted list will now show more detailed Invoice Notes in the last column of the spreadsheet.

Disputed
You can challenge the cost and submit the dispute back to your carrier, you must provide the contact email.

Any documents received either API or uploaded will be included in the communication.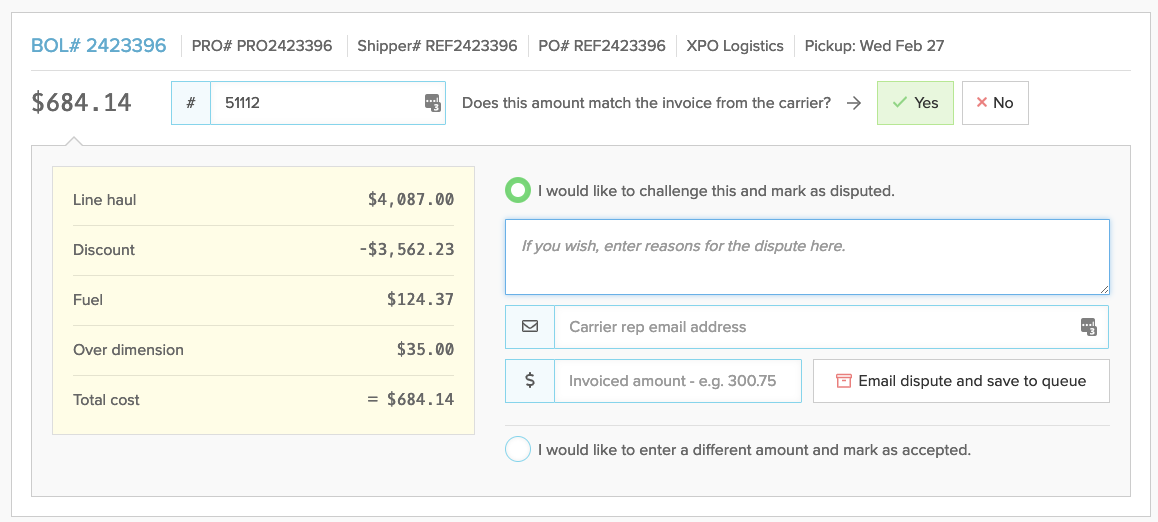 Custom Filters
There are defaulted mode filters available for LTL, Parcel, and Truckload on the left-hand side.

Use the Custom Filter to find any loads older than 90 days.

You can also create "Custom Filters", similar to what's available on the Shipments page. For example, if you wanted to have a set list of shipments displayed that pertain to one account location - with a specific carrier, you now have the ability to do so!
Just like on the Shipments and Analytics page, you can create custom filters to sort out certain shipments, even saving that search for future uses.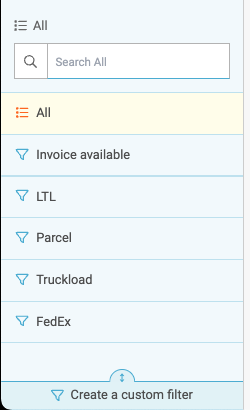 We hope you are finding value in this and our other features as well. Contact our team with any additional questions or feedback FV Support