This feature helps to complete the LTL lifecycle inside of Freightview and offers tools to help with Invoicing, Damage/Lost claims, or other discrepancies.
To get to your auditing queue, you will simply click Audit icon on the top toolbar.

The initial screen defaults to an outstanding queue of invoices. You can search by your invoice number and quickly mark whether your quoted amount matches the carrier's invoiced amount.
Choose "Yes" and that shipment will be moved automatically into your "Accepted" queue.
Choose "No," to show the additional option to either challenge the invoice, mark it as Disputed, or to enter a different amount to mark it as Accepted.
Disputed: you will see some more prompts: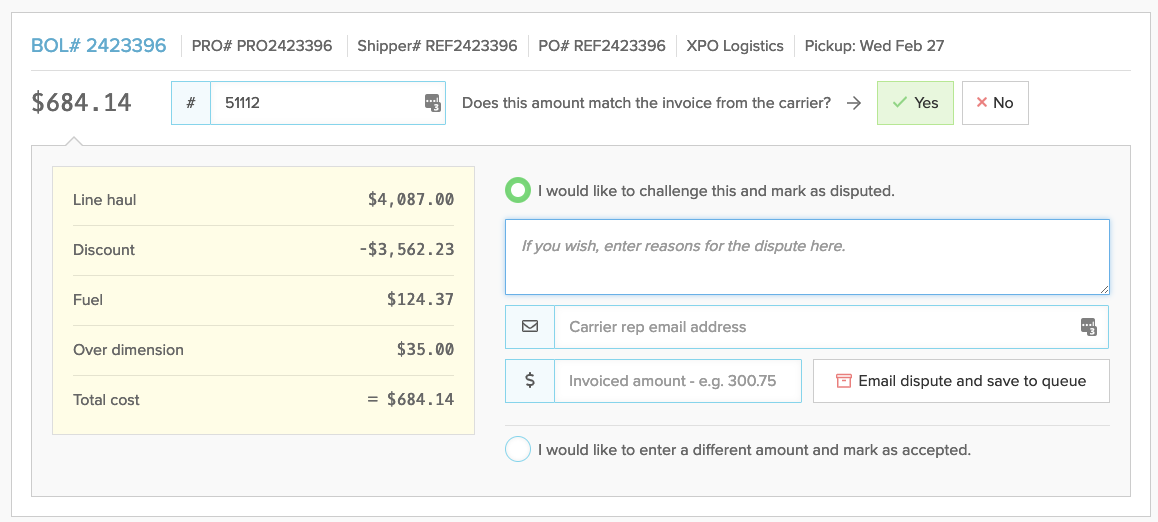 Another option is to enter a different amount and mark it as Accepted: you can add notes about why you're accepting a different amount, such as reclass or re-consignment fees.
Once marked this would move into your accepted queue as well.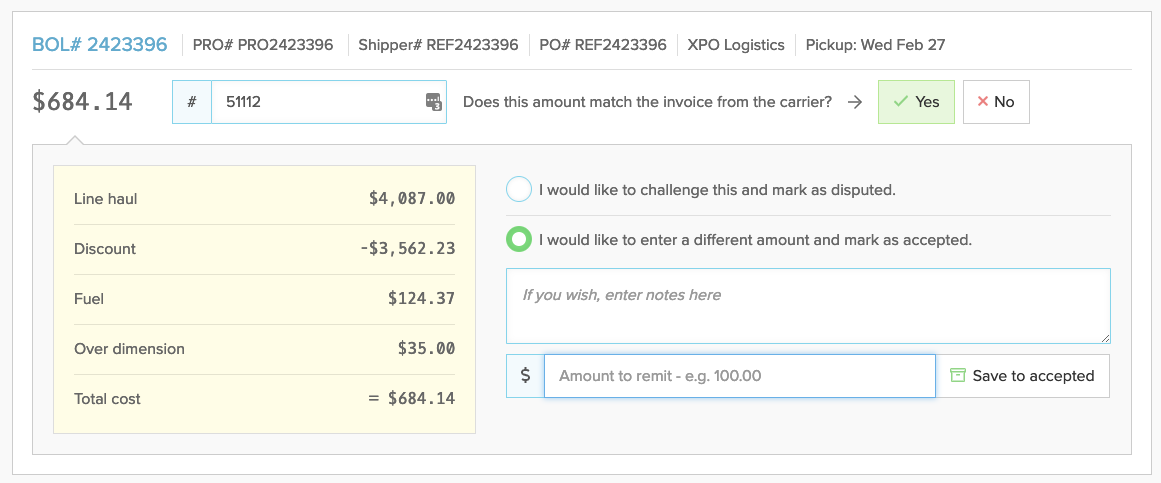 3 other queues to point out: Accepted, Disputed, and Archived.

Disputed queue: An invoice in that queue will look as shown below, choose one of the three options to complete this process.
Custom Filters: Just like on the Shipments Page and Analytics Tab, you can create custom filters to sort out certain shipments, even saving that search for future uses.

We hope you are finding value in this and our other features as well. Contact our team with any additional questions or feedback FV Support