The employees within your company who utilize the Freightview platform will not remain static and we understand that.
Removing or adding a user is a pretty simple process. Anyone who has full access can add or remove users. The first step is to log in to your Freightview account, click on the gearshift next to your name in the top right hand corner to take you to your settings page.

From here you will want to choose "Company users" from your sidebar.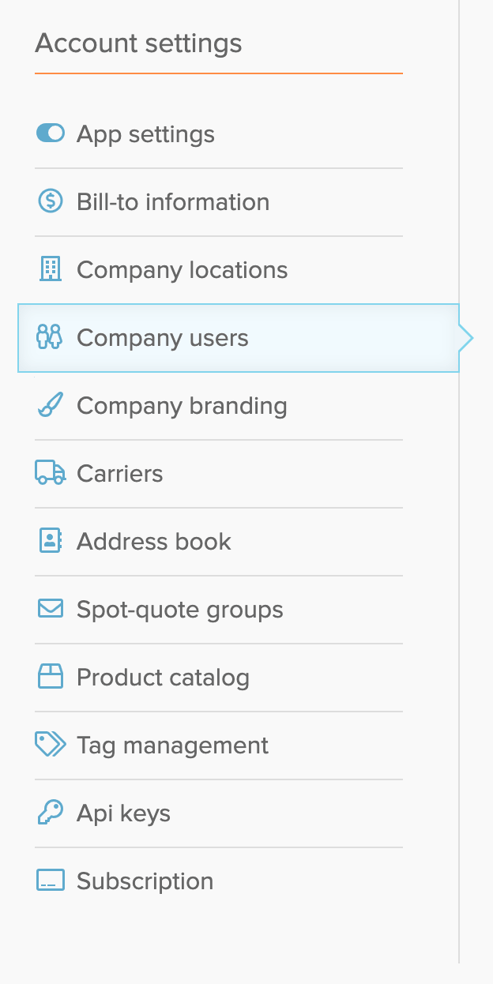 Once here you will see a complete list of your users and their access level. To add a user simply click the link that says, "Add user."
This will open a slider that looks like this: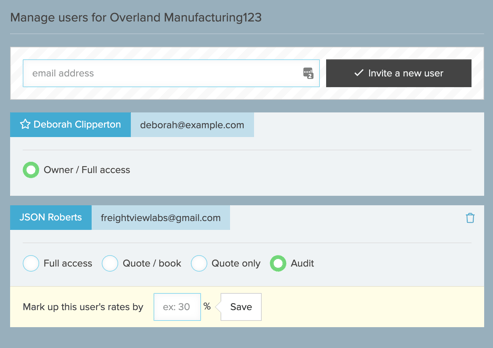 To add a new user simply enter their email address in the box at the top of the slider. This will send them an email invite to setup a password.
Do you need to delete a user? You can do this from this screen as well. Simply click the trash can on the right side of the user entry.

If you find yourself stuck, or have any other questions about adding or removing users drop us a line at support@frieghtview.com
This posted was updated on March 16th, 2020.