Adding and Removing users can be done in just a few clicks.
Full Access is needed first, from here you have two pathways to go through. First option is from the Home page you can click the + next to Users: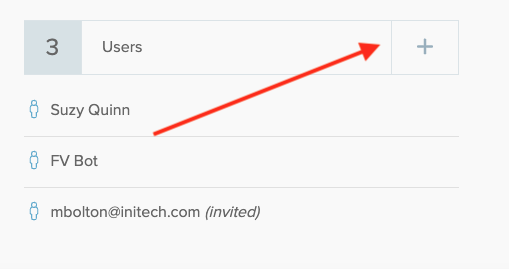 Or, click on your name in the top right-hand corner to take you to your Settings page, and choose Company users from your sidebar.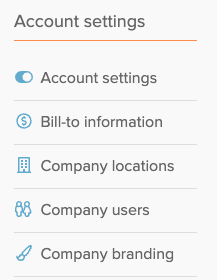 A slider will bring out a complete list of your users and their access levels. To add a user, enter their email address and select the permission level or enter a Mark Up % if applicable. This will send them an email invite to set up a password. (They will not be able to see their permission level or markup if they are not Full Access).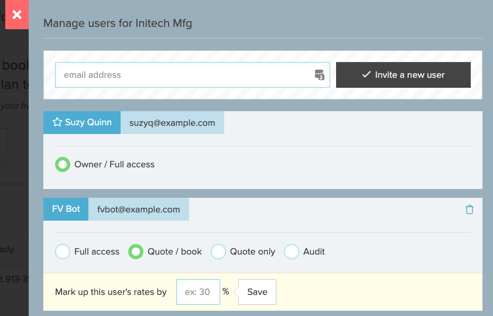 Do you need to delete a user? You can do this from this screen as well. Simply click the trash can on the right side of the user entry.

If you find yourself stuck or have any other questions about adding or removing users drop us a line at support@frieghtview.com