Understanding Shipment Payment Terms
Our APIs pull your contracted rates direct from your carriers, coding the payment terms as you quote. But how do they determine who's paying?
Prepaid
If you have prepaid rates in place with a carrier, that means you have location-specific pricing. Depending on the carrier, the BOL will list either Prepaid or Collect, as the pickup or delivery point was an account location. Below the OP billing was picked up at the company location, and the IC billing was delivered to the company location.


Collect
The shipment is billed Collect to the consignee (the person who received the freight.) These are not quoted on your account tariffs and are created through our Customer Routed tool, Here
It's important to note that collect is not the same as collect-on-delivery (COD). COD means payment is to be collected at the time of delivery.

Third-Party
The shipment is billed to a third party, neither the shipper nor the consignee.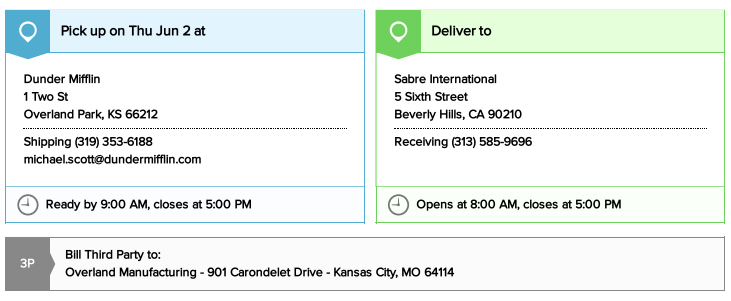 Freightview produces clean, accurate, and great-looking BOLs. Sign up for a trial of Freightview and find out how that is just one way we can benefit your shipping department.