Burch Bottle Books LTL and Parcel Side by Side in Freightview [Case Study]
We recently added parcel functionality to our platform so we wanted to talk to one of the customers who use Freightview for LTL and parcel functionality. We talked to Josh Clendaniel, a Logistics Specialist, for Burch Bottle & Packaging to learn more about their experience with Freightview.
Burch Bottle has been a Freightview subscriber for almost two years now. When asked what challenges they faced that led them to search for a solution like ours. Burch Bottle was reaching out to their different reps for quotes on their LTL shipments, which was a time consuming process for them.
"Freightview helped us simplify this process, as well as expand and earn more business that we wouldn't have normally seen."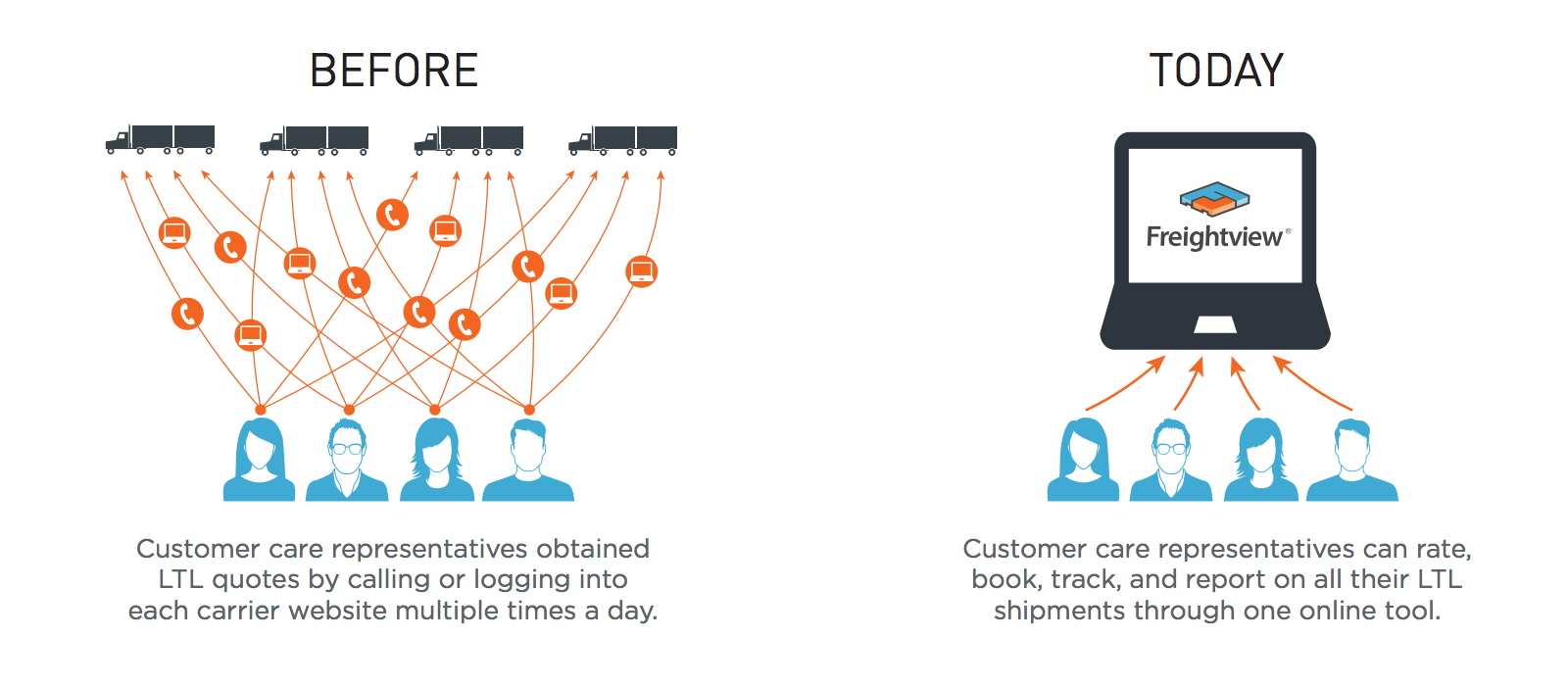 Since parcel is a fairly new addition to the platform, We wanted to know from Josh how adding a new workflow to their process has helped their company. "We run both FedEx and UPS, and they both have their own system. It becomes a hassle to run shipments through three or four different systems, and having them all in one location makes a huge time saving solution for our shipping department. They can easily select which option to use, whether it was a parcel shipment or LTL. Since Freightview also keeps track of the analytics, it makes it easy to go back and track the growth between the two in one convenient spot."
If your business is considering Freightview, please consider this final tidbit from Josh. " Freightview is a great company that will go out of their way to answer any of your questions. Their TMS is extremely user friendly and gives you the capability to run/track all of your Freight and Parcel shipments in one place. I would highly recommend using Freightview."
Are you ready to start your free trial of Freightview? Sign up today.