Highlight: Select Bill-To Address for LTL
Our users asked for a more flexible way to toggle the Bill To address on an LTL shipment, so we added a cool option to your settings to allow for this.
Here's a two-step walk-through on how to turn this option on.
1. Go to your App Settings by clicking your name in the top right corner.

2. Under the Booking Tile, Toggle ON 'Allow a user to edit bill-to information':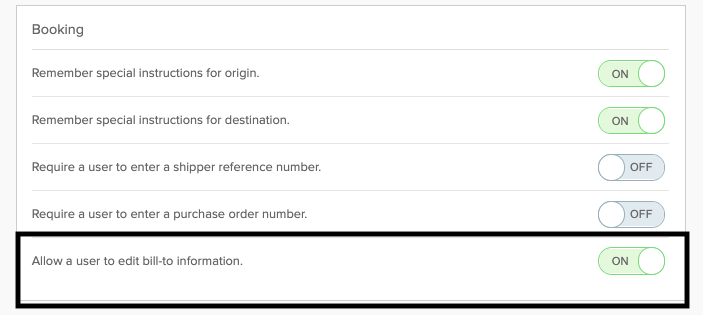 To see your changes, run an LTL quote and select a carrier to book. The bottom of the booking page will have this additional option to select the Bill-to company for your shipment. We'll remember addresses as you book that you can access with Typeahead.

The bill-to you enter will then be printed on your BOL.