New Feature Alert: Select Bill-To Address
Our latest release offers another way for you to pick and choose the Bill-To location for each LTL shipment.
To turn on this feature, click into your Settings, and then select App Settings.
Underneath "Booking", Toggle ON Allow a user to edit bill-to information.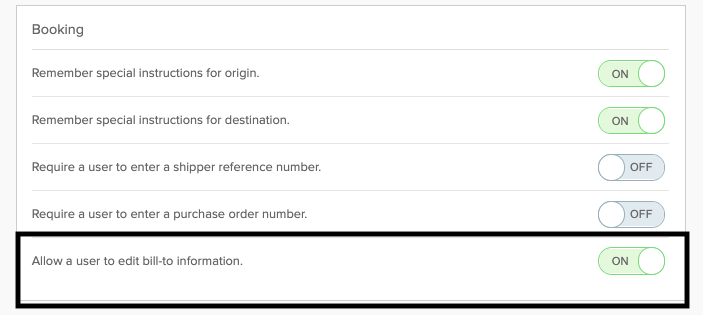 The next time you are booking, you'll see the following option at bottom of the booking page:

(Don't forget, you can find your default bill-to information on your settings page as well, and make any edits there)
The bill-to you enter will then be printed on your BOL.

Just another way Freightview works for you.
Not utilizing Frieghtview to manage your shipping yet?