Music People Maximizes Carrier Network and Saves Time with Freightview [Case Study]
The Music People! is a wholesaler, distributor and manufacturer of professional audio equipment, with a catalog spanning more than a hundred brands and thousands of products. Shipping can be complicated when delivering such broad variety of products to 73 countries around the world, especially with customers who demand fast, reasonably priced shipping.
Jeremy Teele is a manager at the company's headquarters in Connecticut, leading a team tasked with finding LTL (less than truckload) carrier quotes for shipments. The Music People! relies on competitive quotes to get the best shipping options for their vendors. As freight shipping costs rose and capacity shrank, delivering shipments at a reasonable cost went from a being a challenge to presenting a real problem.
Until early 2015, Teele's team got quotes by sifting through each carrier's website. In order to save time, Teele limited the number of carriers the The Music People! used. "I didn't want one quote taking 20 minutes, so I put it through four carriers that we selected," Teele recalls. Curbing the number of carriers led to customer complaints about shipping prices, so Teele began the search that led him to Freightview.
More Carriers, Without More Cost
Freightview's online shipping management tool allowed Teele to aggregate more quotes without having to search and compare on individual sites, giving The Music People! and its customers the competitive prices they wanted.
"I have gone from quoting four LTL carriers to more than 25 carriers, and Freightview has reduced the time it takes. A freight quote for one shipment used to take my data-entry staff about 10 minutes per quote. Now it takes roughly a minute," Teele says. "It's a game changer."
After using Freightview for a while, Teele recognized the need for a calculating tool that would add together the weights of shipments. He reached out to customer service through email and they provided a solution quickly. "Freightview is very open to feedback," says Teele. "They want to make it as user-friendly as possible."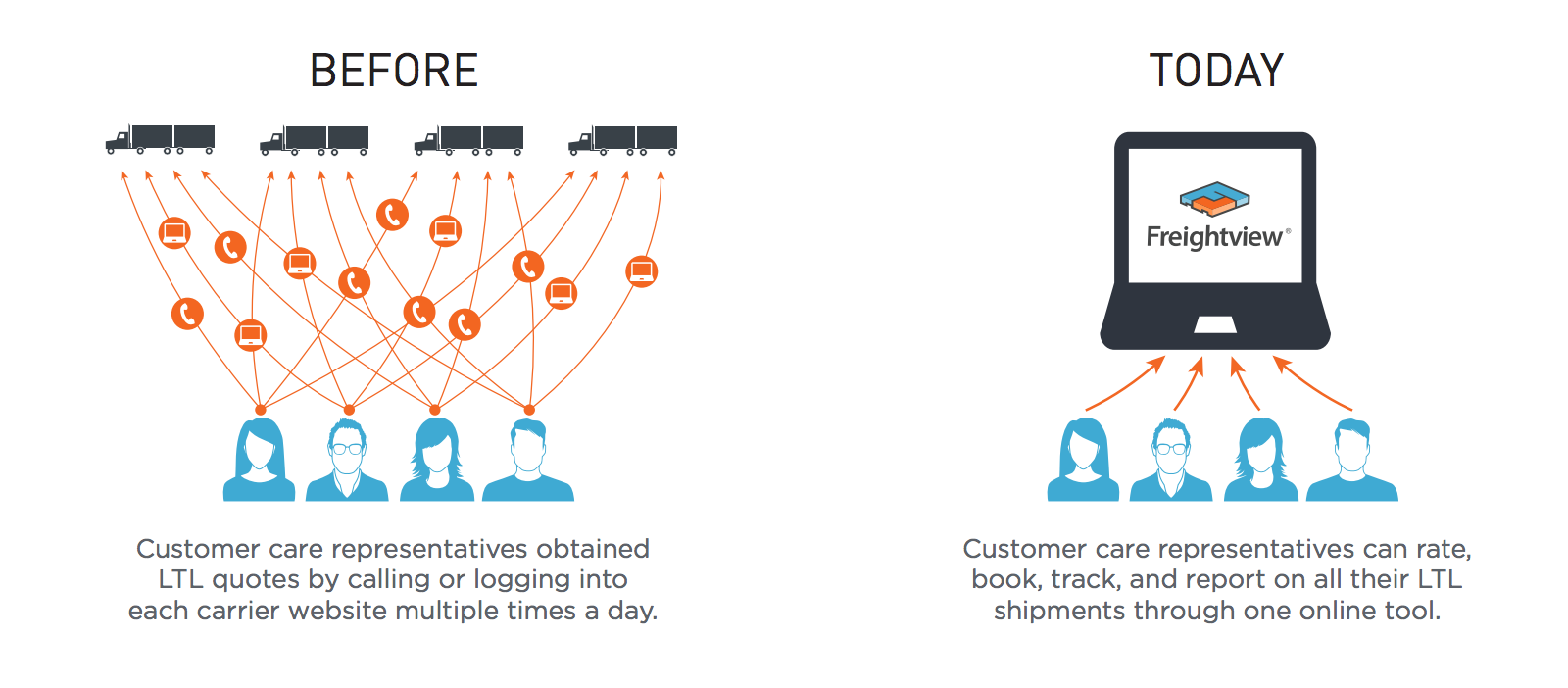 Although the customer service is certainly part of Teele's enthusiasm for Freightview, his biggest praise goes to the tool's key benefit: saving time for his data-entry team while getting the lowest price possible for his customers. "It works well," Teele says. "If I knew more people who could use Freightview, I'd get them on the phone."
Do you think Freightview can benefit your business, too? Sign up for a free trial today.