How To Invoice Your Customers Directly
Freightview is already a hub for your company when it comes to all things shipping. You can quote, book, track, and audit your shipments all within our website.
Recently, we got some feedback from some of our users who bill their customers for their own freight-- and wanted a way to do that easily inside of Freightview.
We have added a new document within Freightview to be able to send to your customers. This document is labeled "Customer rate detail"

When you open that document you will see something like this: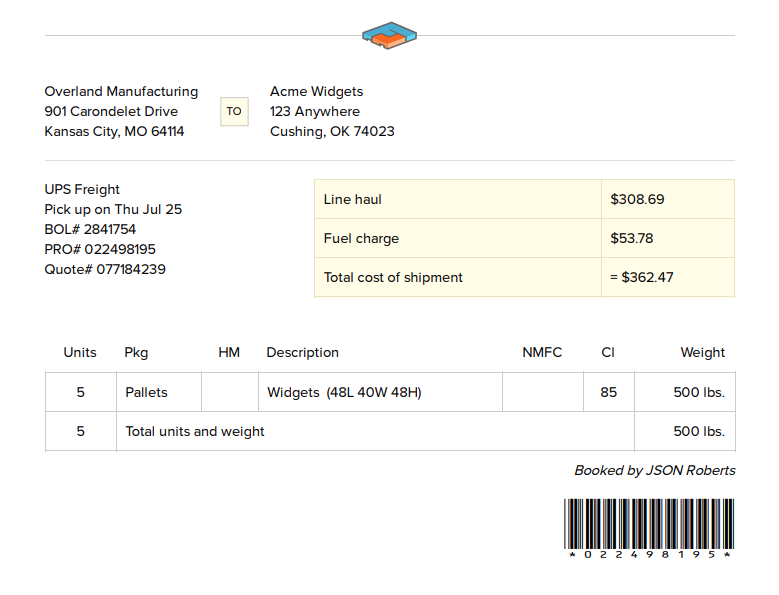 Do you apply a markup to your shipments to use your shipping department as a freight center, or just to cover additional costs?
If so, that additional amount will be hidden in the line haul amount.
What you see: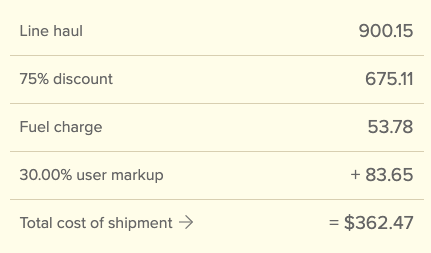 What your customer sees:


You can either share this by downloading the PDF in Freightview and sending it out to your customer or you can send it directly from Freightview-- along with any other documents you feel are important for them to have.
Simply check the documents you want to share.

Then hit "Share selected documents" at the bottom of the page.

This will open a slider where you can choose who to send the documents to as well as add a personal message.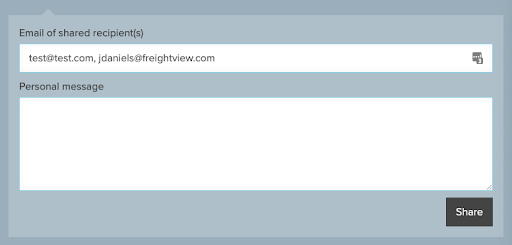 Not using Freightview yet? Try us for free and see how you can streamline your entire shipping process from start to finish.