We want Freightview to be able to accommodate all of your LTL needs, so we've added the ability to include those with carriers that are not connected via API - by entering a Manual Rate.
To Start: run your rate as normal, and from the Rate screen click to +Add rate

Next, fill in a rate, quote #, and/or transit time & click Save Rate. It will now appear on your Rates results list. From here you can click Choose to continue booking.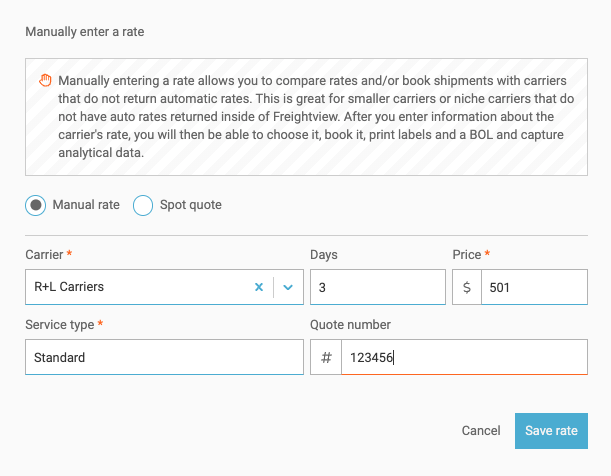 This feature creates the shipment along with a BOL, Labels, and includes the data under the Analytics tab.
Is your carrier not on our list? Reach out to our Support Team and we can add them for you in just a few clicks.