We want Freightview to be able to accommodate your needs, and to do that we needed to give you the ability to put all of your LTL shipments into Freightview, even where a carrier doesn't support API rating/dispatching.
For example, say you have rates with a regional carrier who can give you the lowest price for a load. You can now enter that rate into Freightview and generate a BOL, labels, and see that spend in your Freightview analytics.
Just run your rate as normal, and then on the rate screen, you can click to add a rate.

From here, you can select your carrier, enter the price, transit days, service type and quote number if you have one.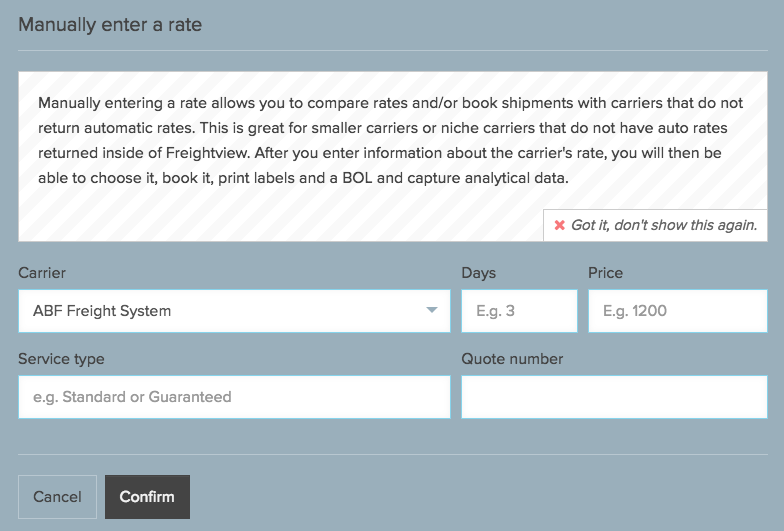 If your desired carrier is not in your drop down list, you will just need to add them to your account. You can add them just like you add any other carrier-- on the landing page.
Print BOLs, labels, and see calculated spend with more carriers than ever before with Freightview. Sign up for your 14 day free trial today.