How to Get Your Freightview API Key
When your developer is ready to start working with our Freightview API — or you want to use one of our plug-ins for WooCommerce, — you'll need to retrieve the API key for your account.
When you're logged into Freightview, click on your name in the top right corner this will take you to your settings page.

Once you're on the settings page you'll want to select "Api keys" at the bottom left-hand side.

Be sure you keep your API key secret like a password.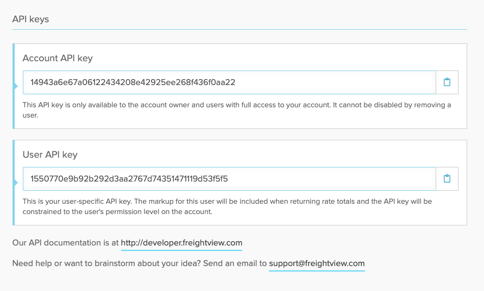 Everything you need to know about our open API and how to get started can be found in our developer documentation.
If you have any questions or want to brainstorm about your idea for using the API, we'd love to talk. Just send us an email at api@freightview.com.