FedEx 2021 Compatible Solution of the Year

Freightview is excited to announce we are the 2021 FedEx Compatible Solution of the Year! We were selected to receive this prestigious award based on a number of criteria, with the focus on our innovative approach to freight automation and connectivity for SMB customers.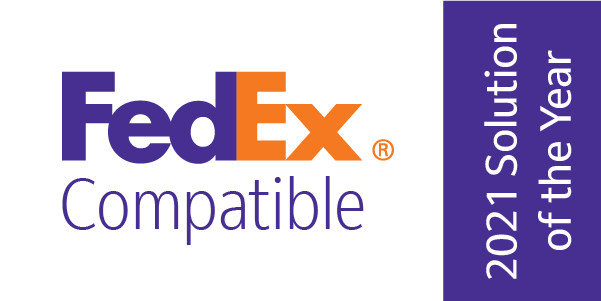 The FedEx Compatible program features software solutions that are focused on enhancing e-commerce, SMB, and freight automation operations. Solutions in the program feature FedEx integrations so customers have seamless access to book parcels and other FedEx shipping services, all within a technology platform they are already using to manage freight.
Each year, FedEx evaluates and ranks every Compatible solution based on several metrics and names one Compatible Solution of the Year. Top solutions earn places in Diamond, Platinum, or Community Tier depending on the previous year's performance. But only one outstanding solution is awarded Solution of the Year.
"We are so honored to be recognized by FedEx as their Solution of the Year. One of the founding ideas of Freightview was to equip shippers with the most revolutionary and innovative technology and we have maintained that mindset throughout the years, which is what allowed us to achieve this award," said Alex Duff, General Manager at Freightview.
Being a part of the FedEx Compatible Program means we have the most up-to-date FedEx technology built inside of Freightview. We also have the privilege to beta-test new technologies and offer feedback and suggestions with our customers in mind. FedEx and Freightview bring productivity and reliability to your freight shipping—right at your fingertips.