We've added a handy feature on the Freightview quoting screen!
With the click of a button we will open a new tab to Google Maps and allow you to review the location.
Simply click the pin on the left hand side next to your address. You can do this when quoting both LTL and parcel shipments.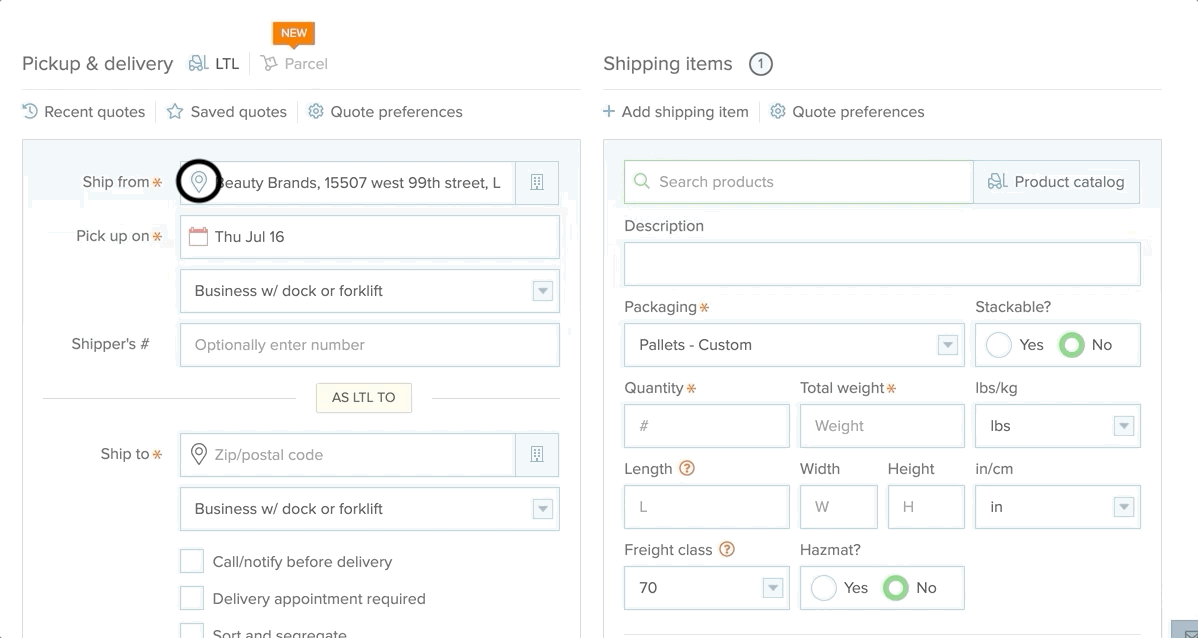 We will automatically open the address in street view in a new tab for you.
You may be wondering what advantages this new feature brings to the table. If you're shipping to an unfamiliar location, you can easily look up the address, quickly see the street view and assess if you need to add a residential delivery or limited access accessorial.
This new feature is just another way Freightview is creating a one stop shop for your shipping processes from start to finish.
Not utilizing Freightview yet? Sign up for a free trial and see what all the hype is about.