Webinar Alert: Freightview Suite of APIs
We recently released a booking API to our suite of APIs. You get access to these with your subscription. Grab your developers or your IT crew and join us March 5th at 10:00AM CST to learn how to leverage these APIs to your businesses best advantage.

Below you'll see a few examples of how you can use the API. Below you'll find an agenda for what you can expect during the presentation.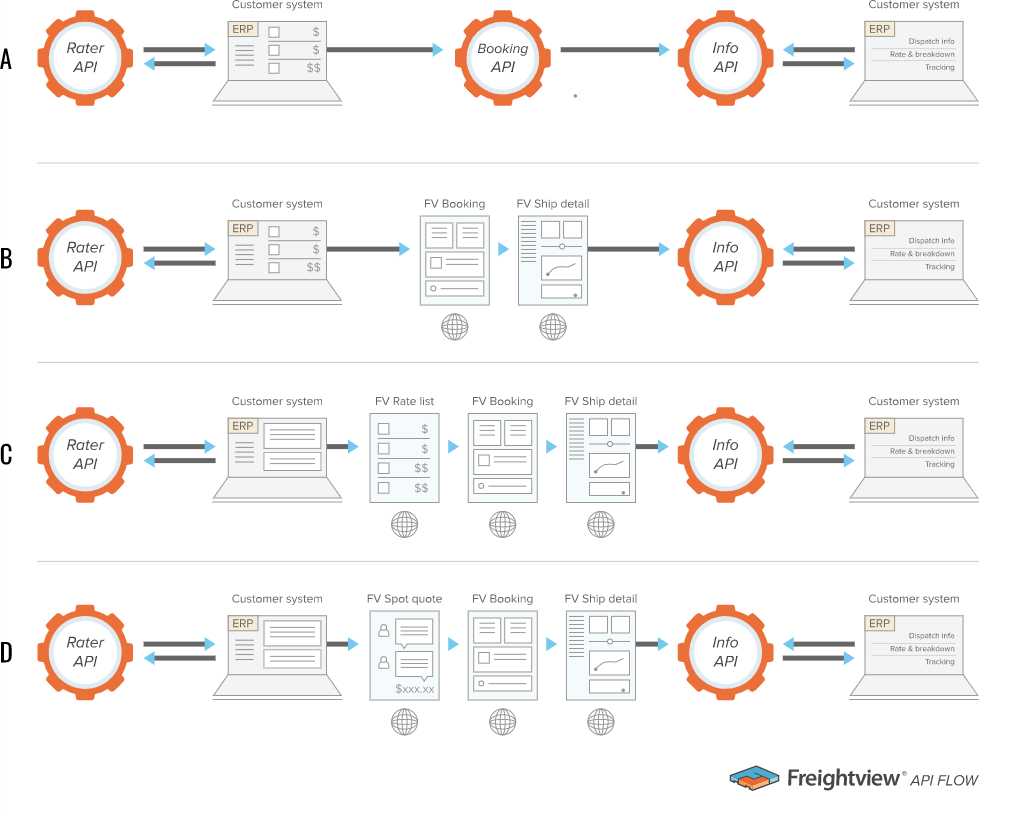 Agenda:
- Learn the capabilities of the Freightview APIs
- Rate, book and track shipments
- Search for shipments by PO, Shipper Reference #, etc.
- Retrieve shipment documents such as Bill of Lading, Proof of Delivery, and Invoice
- Understand in what scenarios you would want to use the Freightview APIs
- View a live demo of the shipment lifecycle using the Freightview API
- Q&A time with a member of Freightview's development team