Visualize your shipping data with Freightview Analytics
When you're using Freightview to streamline your day-to-day freight shipping, you're also generating tons of data about your shipments, carriers, lanes, spending and so on. Freightview helps you visualize that data so you can put it to work.

Here are a few examples of what you can see:
Your service providers
This chart shows the carriers and brokers you've used to move your shipments. There are two views: by dollars spent and by number of shipments moved.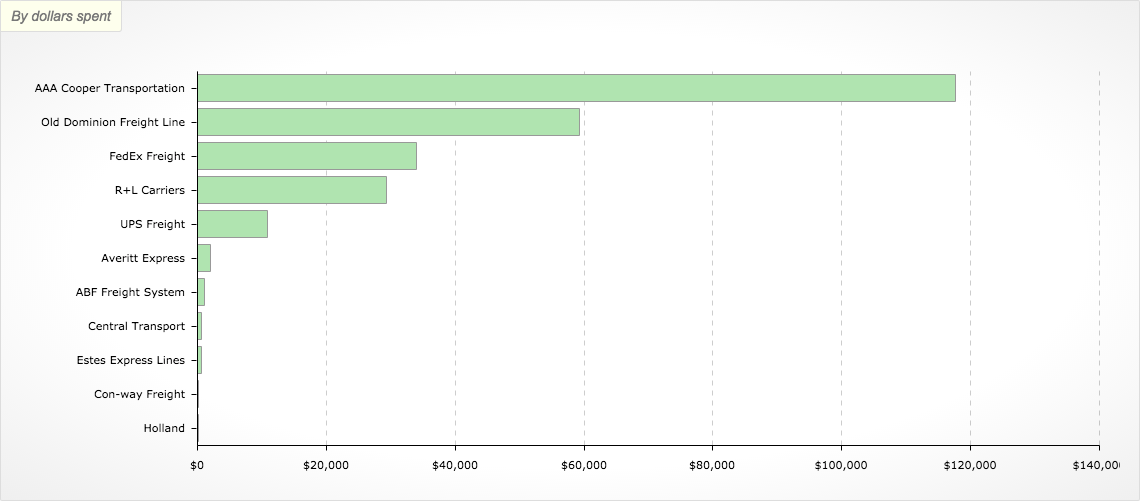 Your lanes
This map illustrates the lanes where you've shipped.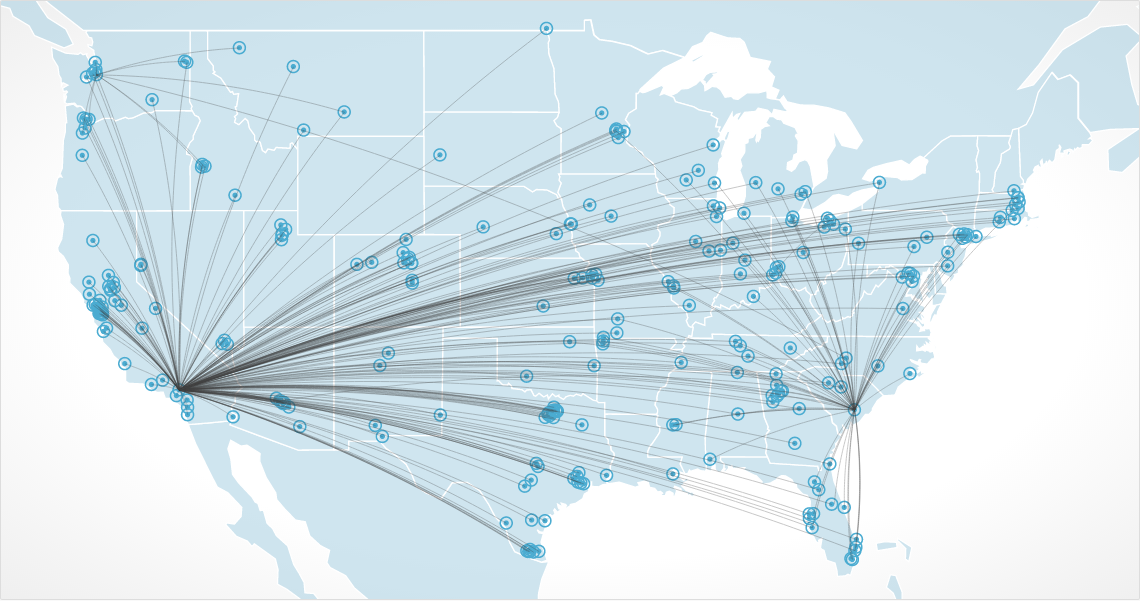 Your spending
This chart gives you a perspective on how much money you've spent on shipping over time. You can even narrow it down to specific service providers.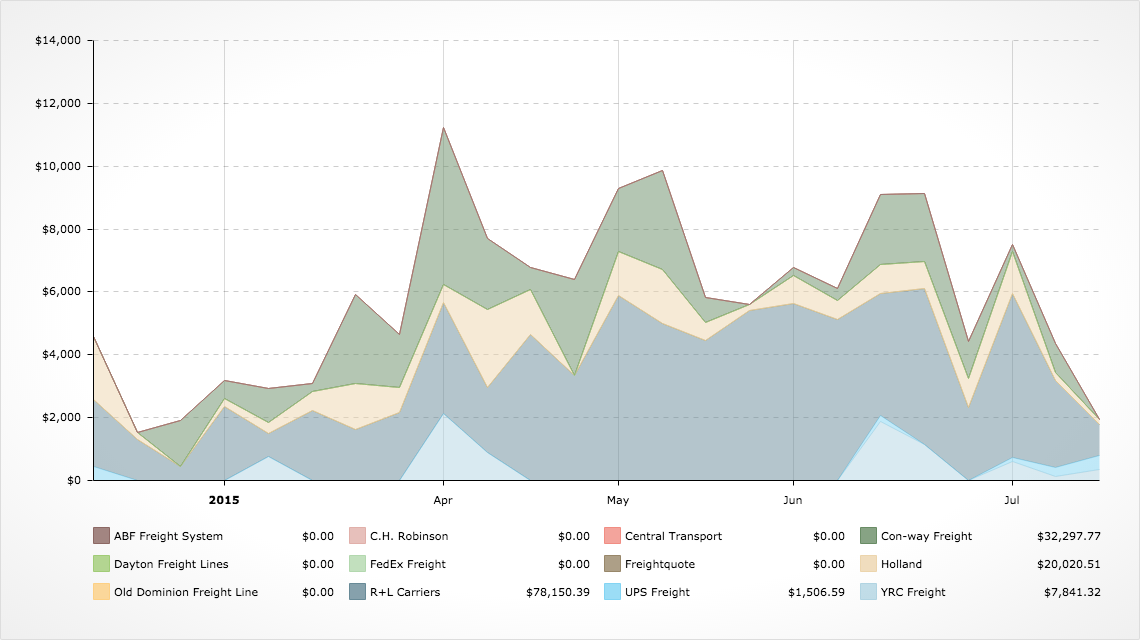 We're working on lots of other interesting ways to slice and dice your data, and we'd love to hear your ideas. Send them to me at feedback@freightview.com.
Freightview Analytics: another way we're changing your relationship with shipping.