Freightview has the most impact on your business when you share it. Sure, it works great for shipping managers. But it's also designed to be used by sales, customer service, accounts payable — anyone who needs to quote or book shipments.
We've talked before about how to add people to your Freightview account. Today I want to show you how to set them up with different permission levels.
Once you invite a new user to Freightview, you can set them to one of three levels: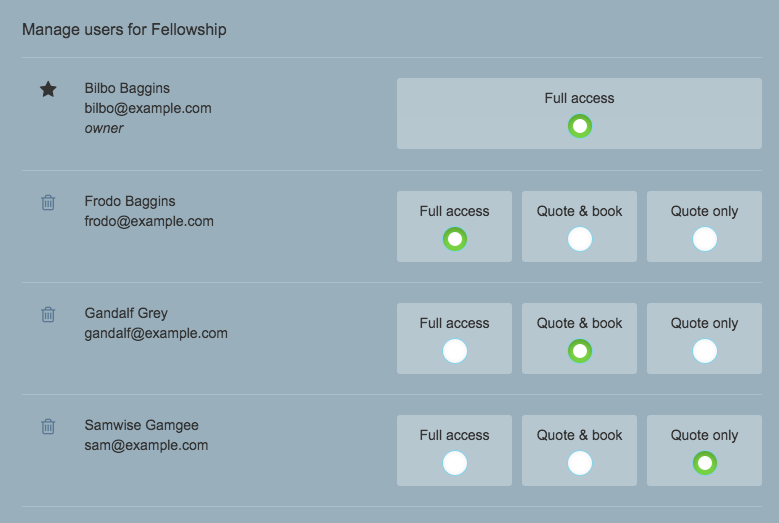 Starting from the bottom, Quote only is the most limited level. These people can run quotes and see prices, but they can't go on to book a shipment. This level is just right for when you want sales and customer service to run their own quotes, but they need to come to you when it's time to choose a carrier and schedule a pickup.

The next highest level is Quote & book. These people can run quotes and book shipments, but they can't add or remove carriers or users. This level is perfect for your shipping department or warehouse team who need to prepare shipments and schedule pickups but not change any important settings.
Finally, the highest level is Full access. These people can do everything, including adding and removing carriers and users. (The account owner always has full access.)
These permission levels let you keep control while spreading some of the work around. We hope they save you a lot of time this year. Try them out and let us know what you think.