There are more benefits than a positive ROI to adding a TMS to your workflow
Many companies fall into an in-between space within their shipping processes. They ship enough to have direct rates but not enough to justify a pricey transportation or freight management system. Freightview occupies that sweet spot in the market.
Challenges Shippers Like You Are Facing
Visiting Every Carrier Site: It can be extremely time consuming for a shipper to do their due diligence and get a rate quote for every carrier they have direct rates with. A sale can be lost in the time it takes someone to get a potential customer an accurate rate quote on a shipment.
Routing Guides: Routing guides may seem like a good solution but they get outdated SO quickly. The time and labor it takes in order to keep them current can add up over time.
Benefits of Freightview Multi Carrier Shipping Software
Freight Services All In One Place: Enter your quote specs ONCE and see your rates for all of your carriers at the same time.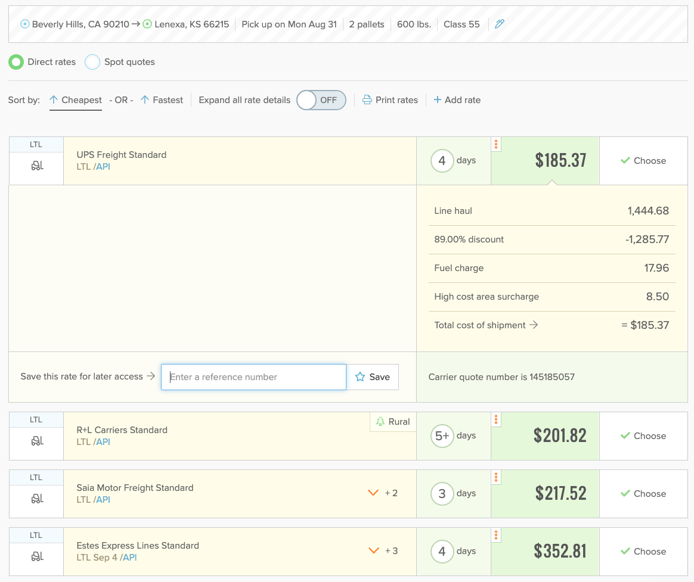 From here you can then book the shipment, generate a BOL, send a pickup request, and get a pre-assigned PRO number.
You can even track your shipments on this single platform. We will show you all the same updates you would see if you went directly to your carriers website.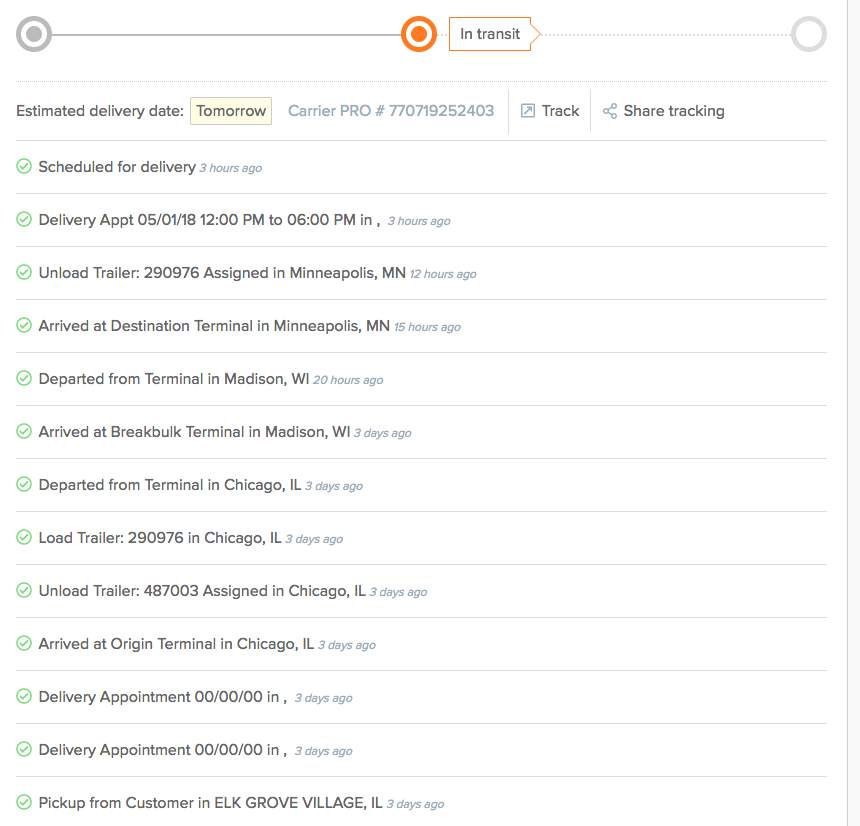 Increased Efficiency Throughout the Shipping Process
Freightview will remember your address book, product catalog and all of your shipment history in one place.
Saved Money: Most of our customers end up saving about 15% on their freight spend because they are armed with the ability to make the cheapest decision every single time.
Analysis of Shipping Processes
We offer valuable analytics with every Freightview subscription. Exporting this data can be extremely helpful in seeing exactly where your freight spend is going and using the raw data to negotiate pricing with your carriers.
Integration Into Existing Processes
Use Freightview for as little or as much as you want. Change can be scary, but Freightview doesn't eliminate your current shipping processes-- it just streamlines the steps that were previously taking up large chunks of your time. We even offer an API to integrate with your ERP if that is what you're looking for. You can learn more by checking out our integrations page.
A Positive ROI

We estimate you'll spend 4 minutes less per shipment running quotes and you'll be able to reduce your freight spending by 8% through better decision making and negotiating. You can calculate your estimated savings on our website directly just by plugging how many times you ship per month and how many carriers you utilize.
The ARC Advisory Group conducted a study and reported that 37.5% of companies reported freight savings improved by more than 10% after implementing a transportation management system.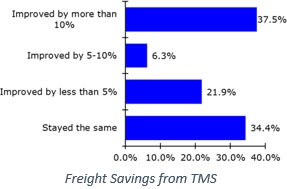 Get a handle on your workflow, and take back your day. Try Freightview, the best multi carrier shipping software, for free today.