How to create a video mailer

We recently sent out a video mailer and received a lot of interest regarding how it was made, here's the story.
What is a video mailer?
Inspired by another startup
The initial inspiration came when Paycom.com sent one to our CFO. Shout out to them – we appreciate their guidance and responses to our inquiries. Here's what their video mailer looks like:

Finding our marketing style
We set out to determine the video style and production quality that best fit our startup and found the works of Sandwich Video. With some inspiration to aim for we decided to give it a go and produce the video ourselves hoping to save some cost. We are all about staying lean as a startup.
A "lean Startup isn't about being cheap [but is about] being less wasteful and still doing things that are big."

~ Eric Ries
Pulling up our bootstraps
With a big commitment under our belts and a daunting task before us, it was time for action. We brainstormed, put together a story line that our ideal customers could identify with, recruited friends to act, hired a local freelancer to film, found a video graphics animator and into production we went. [more on that process in a future post]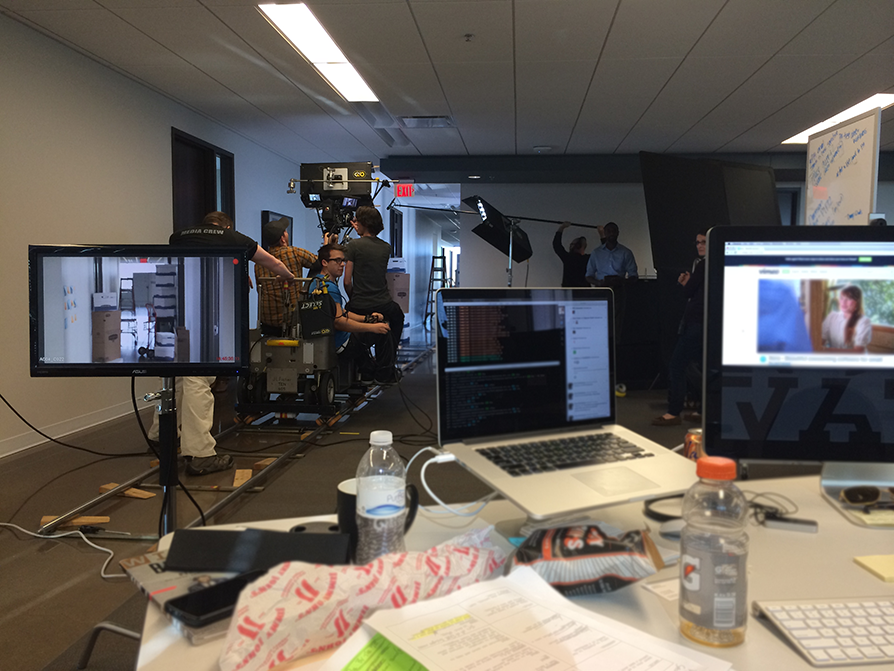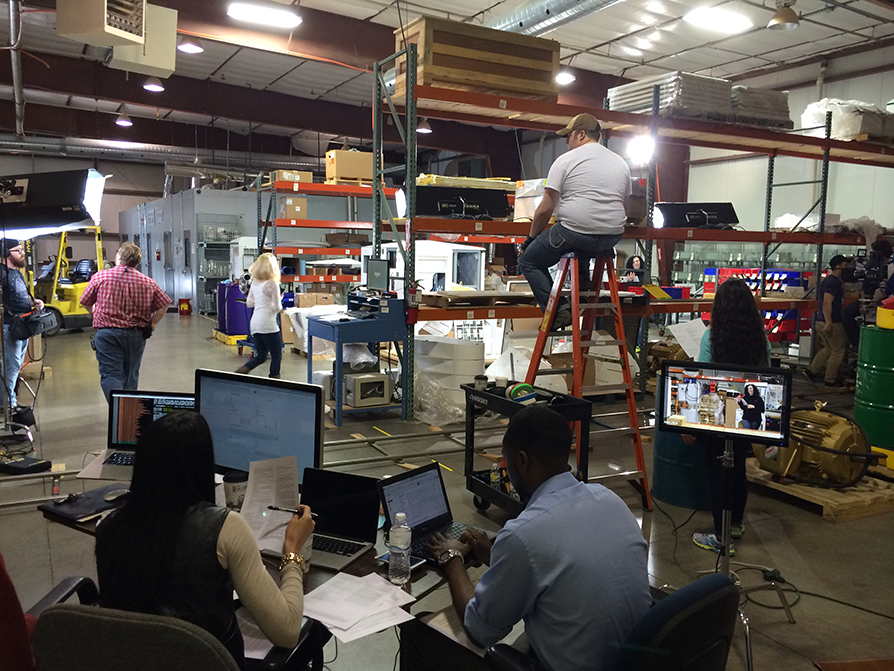 Finding our design style
At first we tried to outsource the print design because our designers are super busy building our app.
Here are a few versions we received:

Well, after a few different marketing firms just couldn't get the design quite right, we decided to design it in house after all.
Here's what a template looks like:

Here's what we designed in house:

We used Adobe software to design it. We had it produced by an outside vendor who took care of production & mailing.
What we learned : pros & cons
Pros
They get passed around which has an interesting word of mouth effect.
Still a relatively new, perhaps novel concept.
The medium utilizes both print and video.
Customizable to your specific needs
You can incorporate into direct mail, invitations, trade shows and meetings.
Cons
It's difficult to find a quality company capable of producing them.
They are relatively expensive.
Our suggestions
We'd approach the purchasing, printing and mailing differently next time, by being more hands on and vetting the company responsible.
It's best to design and produce before you purchase.
Be intentional about who you send them to by including Company Name, Name & Position.
Send a return envelope to save cost.
Sending a video mailer may be better as a middle step in a series of contacts vs. first contact.
Figure out how you are going to measure the results.
Set a goal for success, maybe a percentage of conversions and then do a cost/benefit analysis.
Interested in creating one for your business? Give us a call, we'll help you through the process and make some vendor recommendations: (913)353-6188
Measuring success
The video mailers created buzz and have gained some traction, but the final results are not yet in. Suffice to say, if you're reading this, they work.