We are so blown away here at Freightview. Our reviews on Capterra nearly DOUBLED in a matter of days. 407 of you have left us reviews and we LOVE that you love the Freightview platform.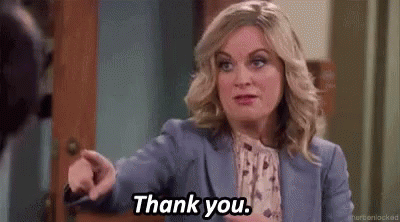 We're sitting strong with an overall rating of 4.5/5. We took the time to read every single review and plan to use your feedback and suggestions to make Freightview even better.
Hearing from real, happy, customers helps us to onboard even more people and to get our name out there.
While going through these reviews, we also noticed some of you asked for features we already have in place-- so we reached out to ensure those users were getting all the value they can out of Freightview. Our support team is willing and ready to help at anytime. If there is something you are unsure about or just want to let us know what would help make your Freightview experience better, we're just a call, chat or email away. We also offer complimentary account reviews for any of our users.
Check out a couple of new reviews below: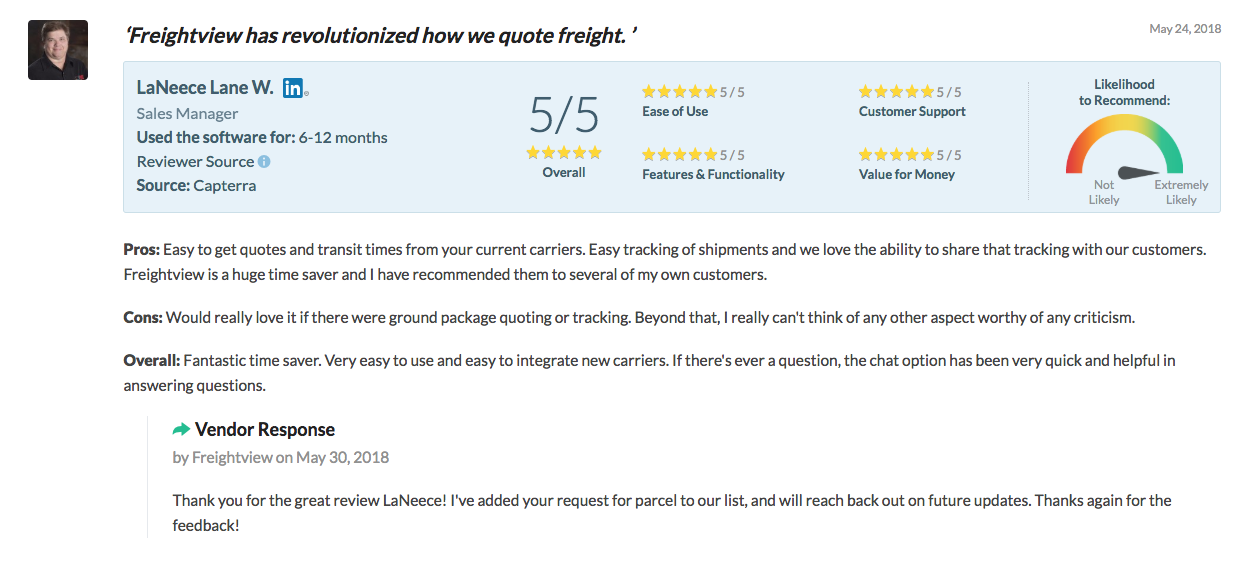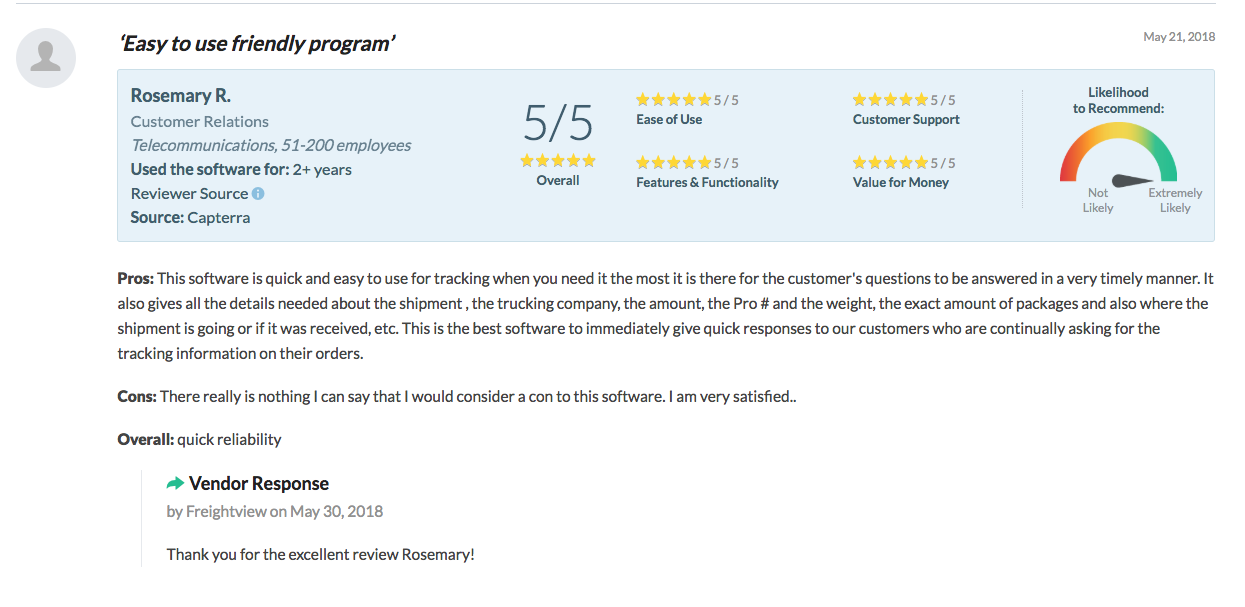 Freightview wouldn't be what it is today without the help and cooperation of our customers. You are appreciated and we cannot thank you enough for all the kind words.
Haven't left us a review yet? It's never too late.
Haven't tried Freightview yet? We think we're pretty awesome-- but don't take our word for it. Read what 407 people had to say about us and then sign up for a free trial today.