The Importance of Freight Automation with Teresa Exum of FedEx Freight
Freightview only works because of the relationships we have with freight carriers. We've been sharing content curated by these carriers you work with everyday. This post features a conversation with Teresa Exum, of FedEx Freight.
Teresa talks about the ideal customer and the importance of freight automation, and what makes FedEx Freight innovative.
Freightview: Can you tell me a little about you and what you do at FedEx?
Teresa: I am a Marketing Manager with more than 30 years of experience in the transportation industry. In my current role, I focus on the FedEx Freight operating company that provides Less-Than-Truckload (LTL) services. During my career at FedEx, I have implemented several technology programs and strategic initiatives to help transform the customer experience. More recently, I led the modernization of our online shipping applications to make LTL shipping a more parcel-like experience for FedEx Freight shippers by offering handling unit shipping capabilities without the need for a paper bill of lading.
Freightview: Why is freight automation so important and how do you see it impacting your customers?
Teresa: Customers that ship LTL have a number of pain points that can be alleviated by automation, just like what we have executed at FedEx Freight. Automation can help each step in the lifecycle of a LTL shipment – from shipment creation, tracking and visibility, driver status notifications to the entire billing process.
When I started with FedEx (Federal Express at the time) the entire parcel shipping process was very manual. My job was to provide data entry in capturing a customer's signature from the delivery record, turned in by the courier at the end of the day. The customer's name for the applicable tracking number was uploaded into our internal systems and added to the customer invoices, providing a proof of delivery. FedEx revolutionized the shipping industry with overnight shipping and by providing the name of the person that received that shipment.
I have seen first-hand that automation can help in countless ways, especially by streamlining each step of the shipping process. In terms of FedEx Freight automaton, once our customers enter their shipment information / create a shipment, we can leverage that same data from pickup through billing and allow customers visibility into this entire process hours sooner than if the process were manual and non-automated.
Freightview: What is FedEx doing that no one else is-- what makes you innovative?
Teresa: The LTL industry has been the same for decades and is ripe for transformation. As a result of our recent technology enhancements, FedEx Freight is the first and only nationwide carrier to offer the ability to ship and track at the pallet/handling unit level. We are the first and only nationwide carrier to offer the ability to ship using a shipping label only, no paper BOL required (unless the customer is shipping hazardous materials). Lastly, we are one of only a few carriers offering pickup notifications, providing customers with driver statuses so they no longer must call to confirm when the driver is en route.
By eliminating the paper BOL, we have removed 1 of the 5 pieces of paper (on average) associated with an LTL shipment. It may not seem like a major shift; however, if we eliminated 100,000 BOLs (one for each daily shipment) we would save 5-10 trees per day just for FedEx Freight shipments alone. This does not take into account the reduction in printer ink and cartridges needed to sustain the cumbersome manual BOL paper process.
We have a long way to go to become a completely paperless industry, but automation is a great starting point. At FedEx Freight we strive to provide our customers with the best LTL shipping experience.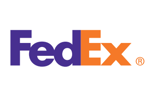 The freight industry has come a long way, and technology like Freightview, and the efforts made by carriers like FedEx Freight eliminating the paper BOL, it isn't showing signs of slowing down anytime soon.
See how Freightview and FedEx Freight work together to drive efficiency in your shipping processes. Sign up for a free trial today.