Thank your drivers all year round!
Truck drivers keep our country going, and are an essential part of distribution and keeping the country running smoothly.
Truck Driver Appreciation Week may be coming to an end tomorrow, but there are things you can do year round to show appreciation to the drivers who pickup and transport your freight and make their jobs a little bit easier.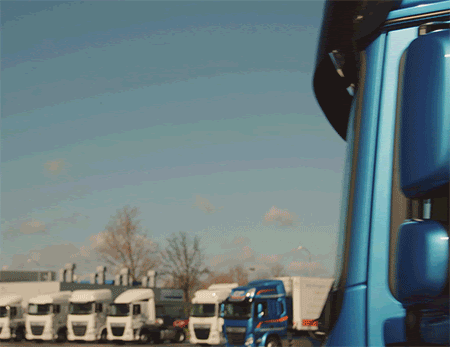 Make a comfortable space for your drivers
Your driver works hard and spends a lot of time on the road. Something as simple as somewhere your driver can use the restroom, and stretch their legs. Some shippers have entire lounges for their drivers to rest, have a snack, and get a hot cup of coffee.
Help avoid detention times
Your driver has a lot of stops they need to make throughout the day, and you don't want to be responsible for holding them up and delaying their route and possibly causing them to miss other pickups. In addition to being helpful to your driver, avoiding detention times makes you more likely to be a more desirable shipper for your carriers. Offering a bigger window for freight pickups can also be really helpful.
Treat your drivers with respect and kindness
This is as simple as it gets. Your drivers are doing important work, and a simple "thank you" can go a long way. Check in with your drivers-- ask them if there is anything else you can do to make their jobs easier or if there is anything you can do to make the pickup process more seamless. Communication is key!
Freightview is a great way to make sure your paperwork is in order and ready when your driver comes to pickup. Not using us yet? Check out a free trial.