Switching to a New Transportation Management System
We've all heard the old cliche, "If it ain't broke, don't fix it." Here's the thing though… just because something works doesn't mean that something else can't work better or more efficiently.
It may be time to think about your current transportation management system and really evaluate if it is meeting your needs, and what you need to consider when switching.
The idea of looking for and implementing a new Transportation Management System (TMS) can seem like a daunting task but Freightview couldn't be any easier. We know you have questions or concerns about making the change. Let's address some of those.
I don't have time or extra money in the budget to implement a new system
Setting up your Freightview account takes 5 minutes. After that, our team does all of the heavy lifting and will have you ready to quote and book your shipments within 24-48 hours. There are zero upfront costs or integration fees. We offer you a no strings attached free trial.
Trying Freightview alongside your current TMS barely takes any man-power from you to get setup. We make it easy.
Freightview is also extremely user friendly, and we have a concierge style trial period, so we're here to walk you through using the platform and here to answer any questions you may encounter.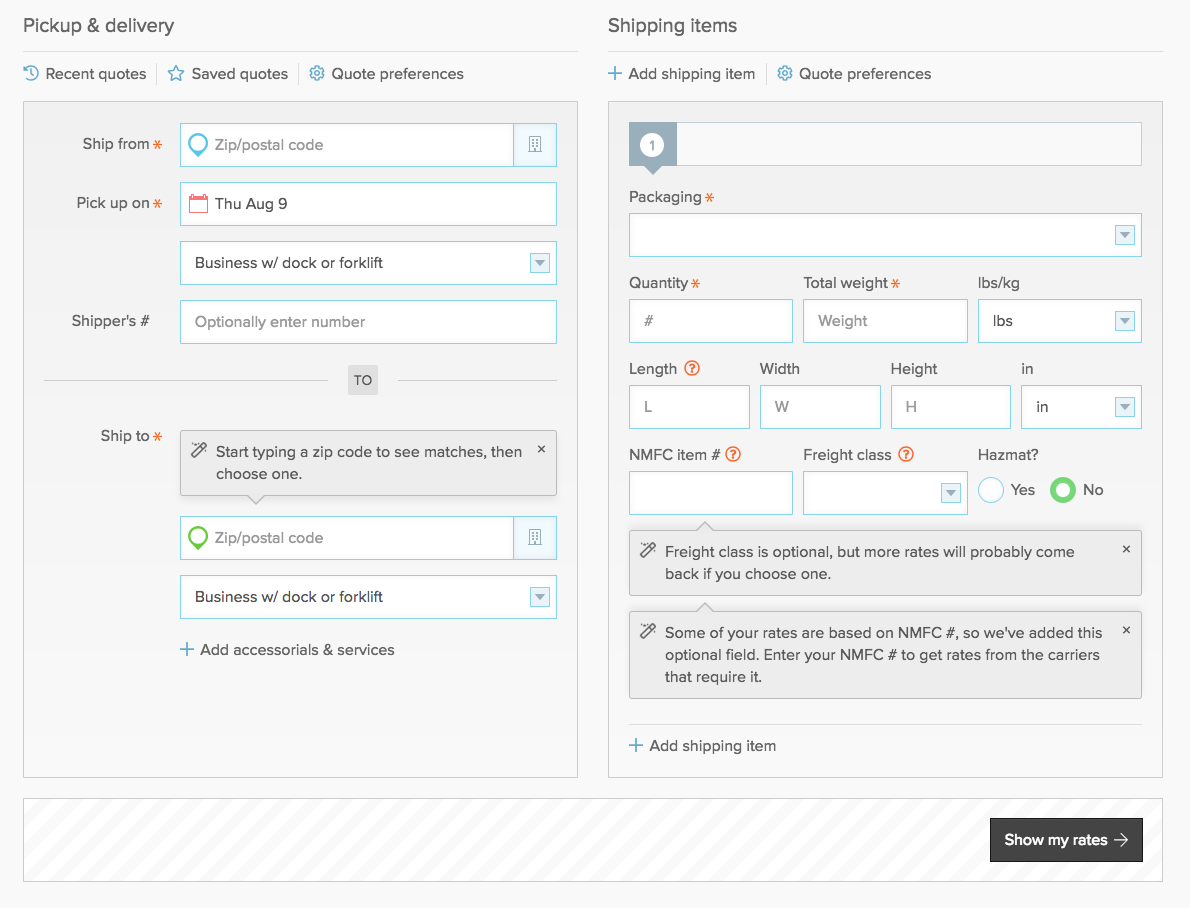 Does my TMS handle all of my shipping modes?
Many shipping departments ship using multiple modes-- LTL, TL, ocean, parcel, etc. Not all TMS systems can support every single mode. Many will specialize in one of a few of those modes. You will want to ensure you find a TMS that can facilitate your specific shipping needs. Freightview can handle LTL, parcel, spot volume rates, and TL as well.
You can utilize Freightview for all, or some of these modes, depending on what your shipping workflow looks like and what you need help automating.
Will it be difficult to train my staff on a new system?
Considering your end-user is an important part of any change management decision. Freightview is incredibly user friendly, but we have a top-rated support team ready to help train your staff on how to successfully utilize the Freightview platform.
We can do video training sessions, offer blogs that walk-through different features, and our support team is available to help with any and all questions during business hours.
For an all inclusive guide on Transportation Management Systems, and all the things to consider check out our Ultimate Guide.
Ready to make the switch? Sign up for a free trial to get started.