There's lots to see and do on our rates page - here's a quick summary of what is available at your fingertips.
After selecting Get My Rates from the LTL Quote screen, you're contracted rates will appear like this: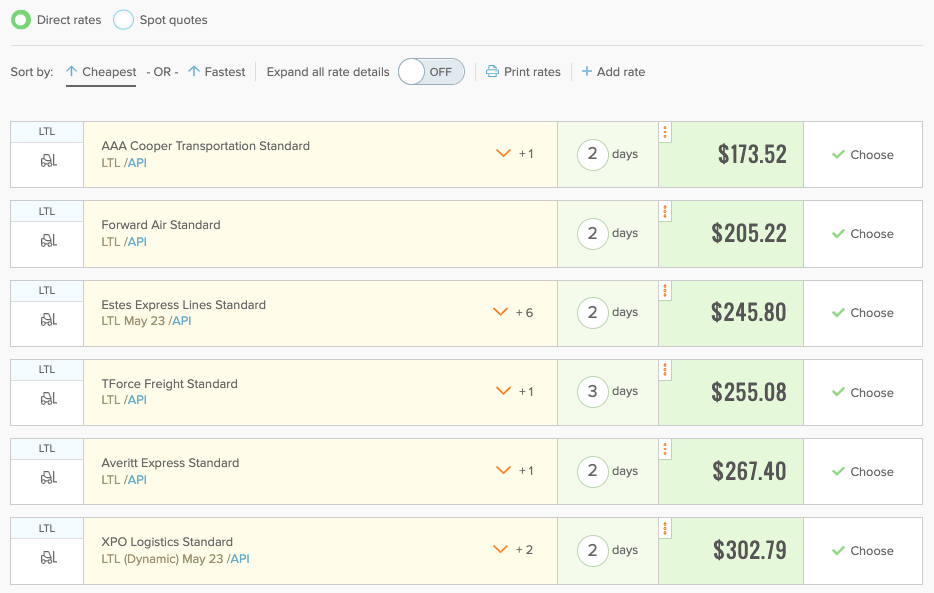 The rate list will organize itself as new rates come in, auto-sorting by Cheapest rates, but you can easily click Fastest to update the order.

Next, click the three orange dots (...) next to the cost to see the itemized breakdown of the carrier's rate. Here you can also view the pick up/delivery terminal address/contact info, carrier quote number, or even enter a reference number to save the quote for future use. (Click here to learn more about Saved Quotes)

Need to explore different service levels? Click the orange down carrot just before the Transit Day to view Guaranteed, Accelerated, and Spot Volume options.
These options are set by your contracted tariffs, please reach out to your carrier rep if you wish to expand what's available via API - more here: Volume Quote APIs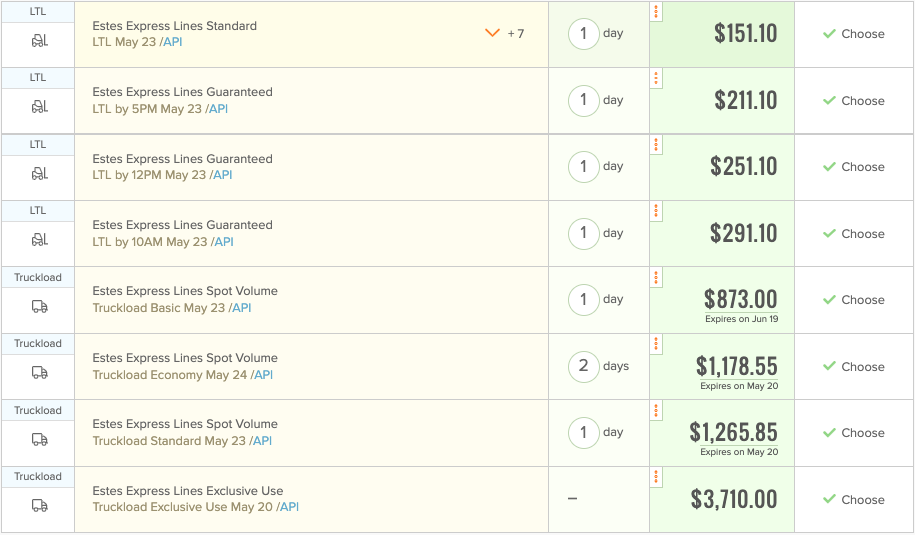 And lastly, if you have a manual rate from a carrier that isn't currently connected to Freightview - learn how to set up a Manual Rate here: Manual Rates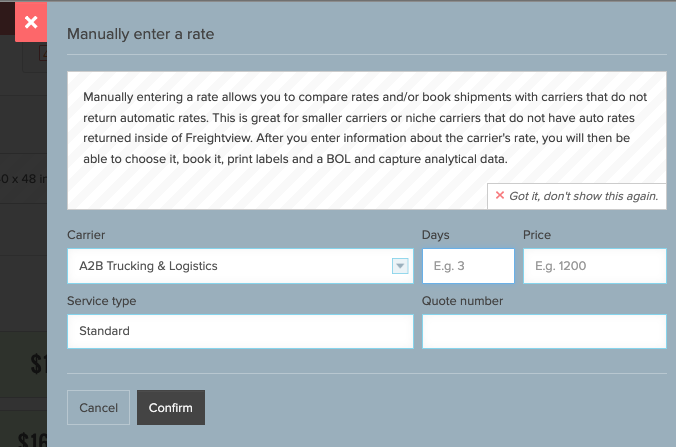 We hope Freightview is helping you save time and money, please reach out to our support team with any additional questions or feedback! Contact Us