New Feature Alert: Spot Quote Filters
Organization is key when it comes to efficiently running your shipping department. We already house your negotiated LTL rates alongside your spot bids in one platform, which is awesome-- but we wanted to do more. We've now made it easier to find your spot loads in every phase of their life cycle.
This week we added spot quote filters. You can sort by a multitude of criteria to find exactly what you're looking for.

You can sort your spot quotes quickly by the user who facilitated it or you can view your quotes company wide. You can also now sort by pickup date, origin, or destination.
To break down further, you can then sort by that status of the quote. You can view all of your spot quotes, ones that are currently being quoted, those that have been awarded, and finally those that have been confirmed.

When you go to your spot quotes tab we will default to showing all of your quotes.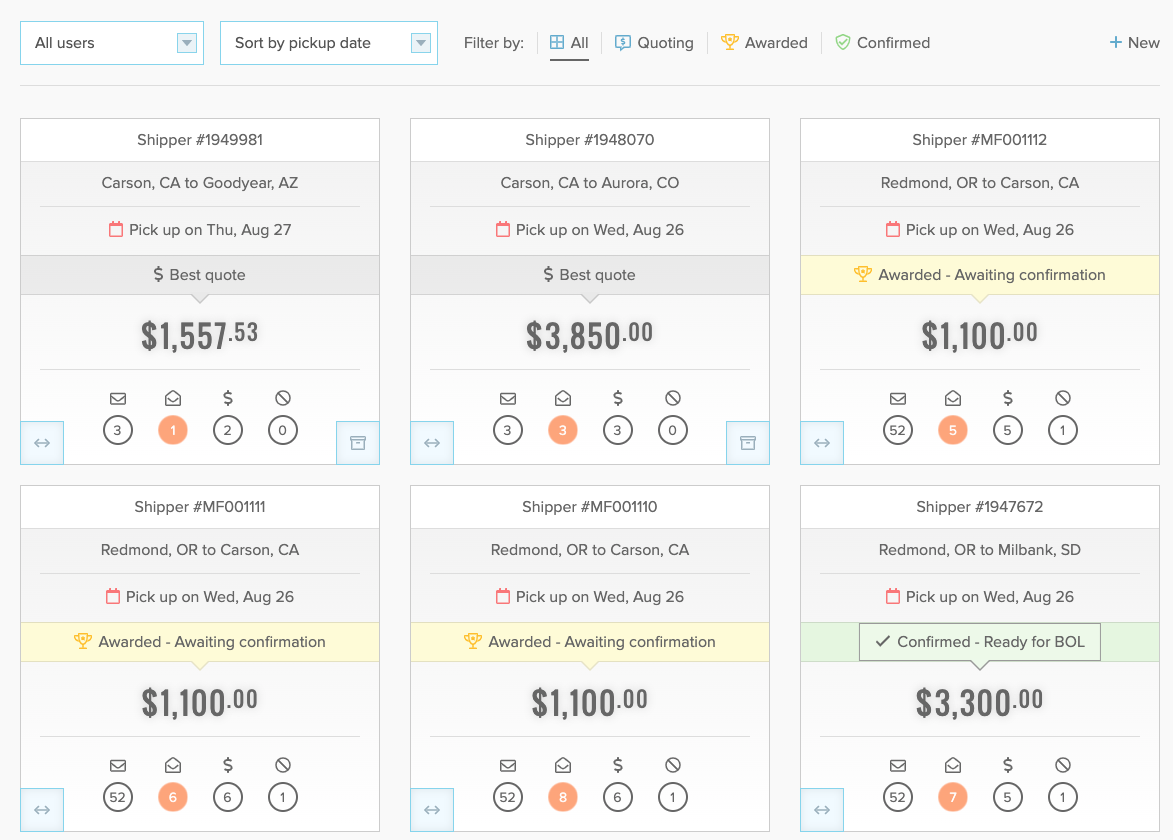 Once the confirmed shipment has a BOL on file, it will no longer be under your spot quotes tab, it will move into your shipments page, just as it currently does.
Spot quote filters is just one more way we are working to make your shipping processes even easier. Not a Freightview user yet? Sign up for a free trial today.