Six Powerful, Underutilized, Features in Freightview
If you're already a Freightview user you know how powerful utilizing our TMS is, but you may be missing out on some of our most beneficial features. This post will cover six of the most useful and underutilized features on Freightview.
Tags
You can enter custom tags on your individual shipments in Freightview. You can use a tag for whatever your heart desires, but some common reasons we created this function are to mark shipments with cargo claims or rate discrepancies

You can use your shipment filters, which we will cover next, to search for your tagged shipments.
Shipment Filters
Shipment filters is a feature that we receive lots of questions about on the support team. You can use filters to find a specific shipment, or to look at shipments that fall into certain categories.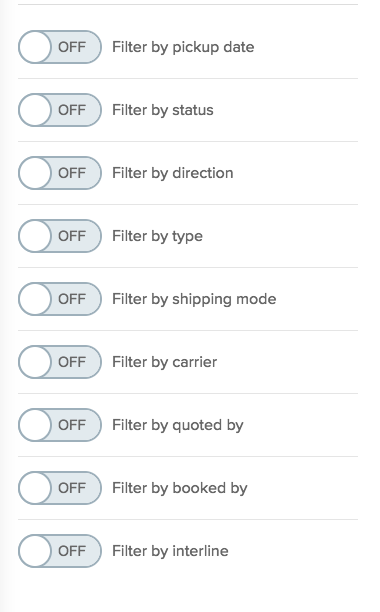 Use any of the filters above. You can even use multiple filters in one category using "AND" or "OR" depending on the search you're trying to utilize.

If you're using the same filters every day or every week you can utilize Saved Views so you don't have to continually filter the same search.
Saved Views
Save up to four views to quickly generate shipment reports on the criteria you look at often. Create a view for your daily pickups or shipments you have marked with a "cargo claim" tag.

Utilizing this feature will save you time and put powerful information at the click of your mouse.
Auditing
You can complete the LTL cycle in Freightview using our audit functionality. Quickly mark invoices approved and keep your disputed invoices organized. You can send a list to your carrier rep directly out of Freightview with the quote number, rated amount, and note about why you're disputing the invoice.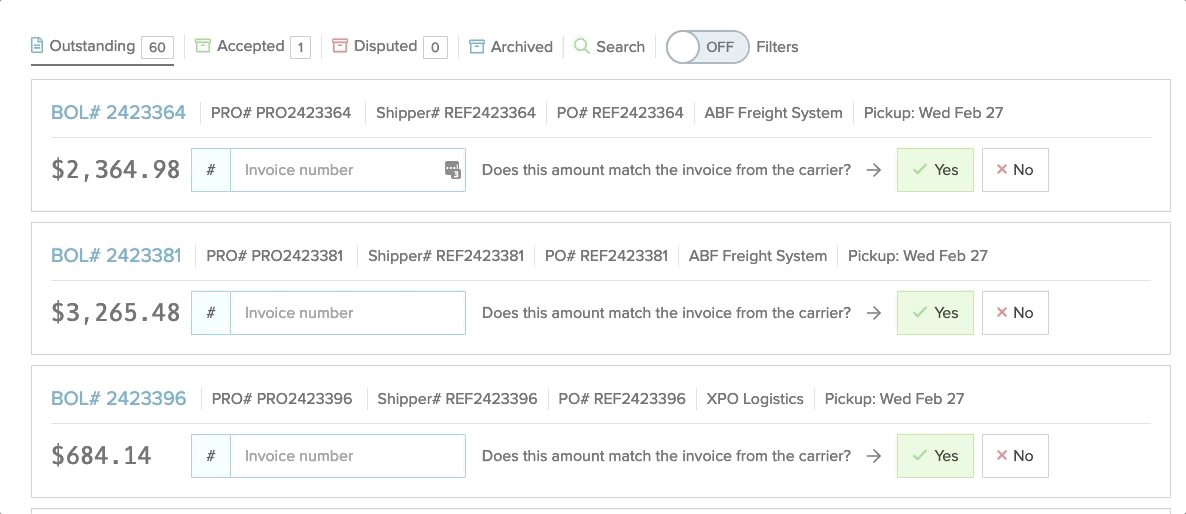 Booking API
Back in January we added a booking API to our suite of APIs. You no longer have to come back inside of Freightview to complete the booking process. Book a specific shipment, using a specific rate, in order to get a BOL back and/or place a pickup request.
Once you are retrieving rates back from our rates endpoint, it is easy to complete the booking of the shipment within Freightview. All of this can be done without duplicating data entry in the Freightview system by referencing the shipment id and navigating to a few specific urls.
Watch our webinar recording going over our entire suite of APIs for more detailed information:
View Other Quotes
You have the ability to to view all other quotes on a shipment you've booked. This also gives you the ability to see the rate breakdown of the quote you chose. You access this from your shipment page.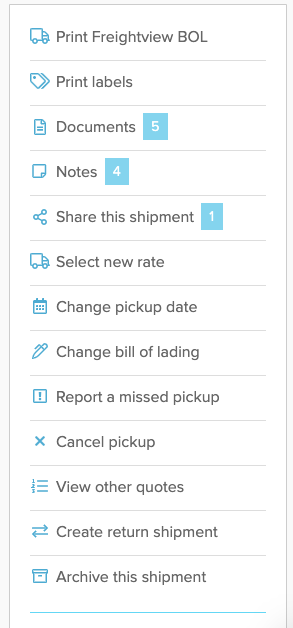 Once you click view other quotes, you can revisit every option you were given for that particular shipment.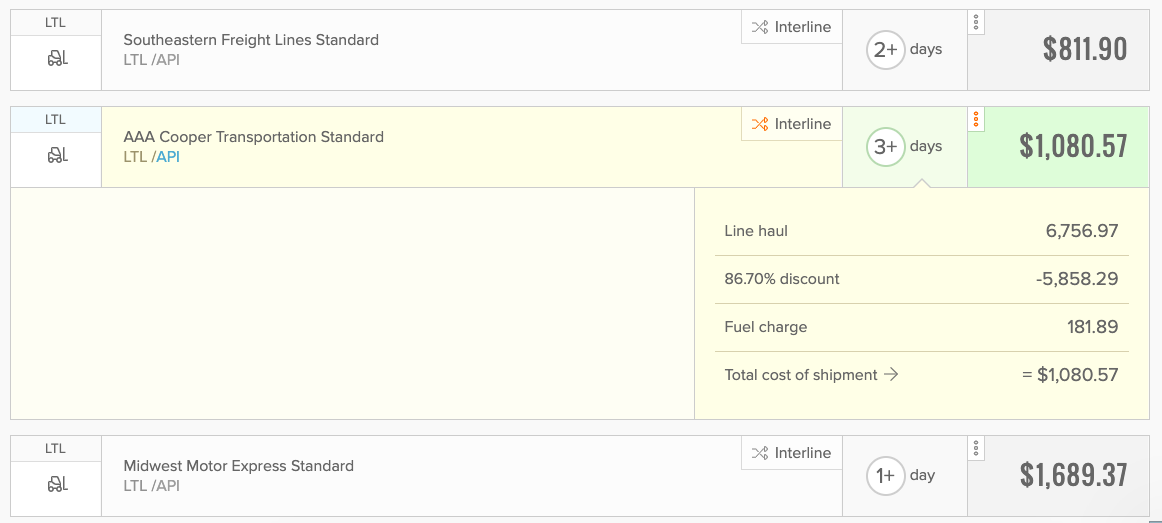 Using all of these features together creates such a powerful tool. Get all you can out of your Freightview subscription. Not a user yet? Sign up for a trial and experience it for yourself.