There are an abundance of transportation management systems out there, and attempting to the find the right one for you can be like searching for your very own golden ticket. Finding the right TMS isn't a walk in the park, but when you do find it you will undoubtedly feel like a winner. Here are some important factors to consider along your TMS shopping journey.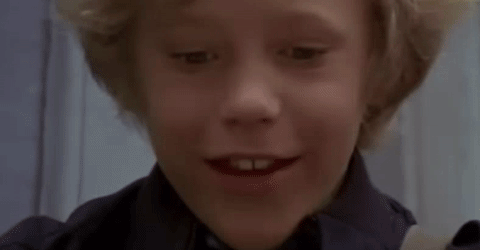 Think about what you want to get out of your TMS
Do you want to stay in the driver's seat or do you want to pass the reins of your logistics processes? If you'd rather pass the baton you might consider single sourcing your freight using a 3PL or a brokerage so you don't have to negotiate rates with carriers. This puts another business in charge of your freight rates for the length of your negotiated contract.
However, if you want to stay in control of your processes, and your rates, a SaaS (software as a service) type platform could be right for you. That's we do here at Freightview. The main thing that sets us apart in the industry is our commitment to neutrality and transparency.
Keep in mind you should be going after not only a product, but also a partnership
Your logistics program is pivotal part of your business so whoever you enlist to assist you should be a partner. You should ensure there are quality people behind the TMS you purchase. Check out their support reputation and ensure they're easy to get ahold of and ready to help when problems arise.
How much time do you have for implementation?
TMS systems often take a notoriously long time for setup. However, if you go the SaaS route setup can go much faster. Always get an estimate for implementation to ensure it is in track with your plain. The average setup process for Freightview is 1-3 days.
Can you try it before you buy it and what kind of commitment are you pledging?
A free trial can be a great way for you to see if a TMS is good fit for you before you commit. However, this is probably only really likely in a SaaS. Let's say you've made a decision on what TMS to go with. Insert sigh of relief here. What happens if you decide you don't want to use that TMS anymore? Check out contractual terms before you sign up. Some TMS' will require a contract. Here at Freightview, we are subscription based. That means you can cancel at anytime with no strings. We also allow you to export all of your data out of Freightview. Those analytics are not locked into the platform. You just have to decide what is right for you, your company, and your freight.
Are you a fit for Freightview?
Freightview is a great choice if you want to save on shipping but stay in control of your data. Our SaaS can often lend a helping hand to small to medium LTL shippers for a monthly cost that is often cheaper than one LTL shipment and we offer you a free 30 day trial to get your feet wet. See if you're a good fit.
If you think Freightview can help manage your freight rating, booking, and tendering sign up for a free trial of Freightview today.