Did you know you can easily add notes to each shipment for your entire team to see?

You'll see thee option on the left-hand side of your shipment page called, "Notes."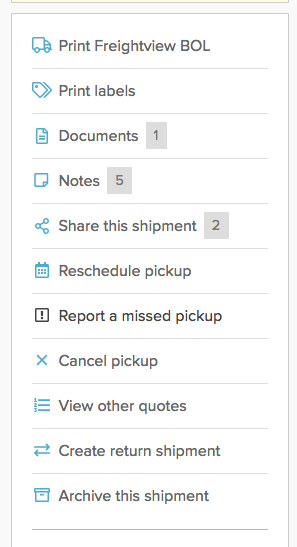 When you click "Notes" a slider will open. You'll be able to see the exact time your shipment was quoted, booked and dispatched. You can also add any kind of note on the shipment that may be relevant to the entire organization. For example, many users wanted a way to indicate why they went with a carrier that may have been expensive. This is a perfect way to notate that.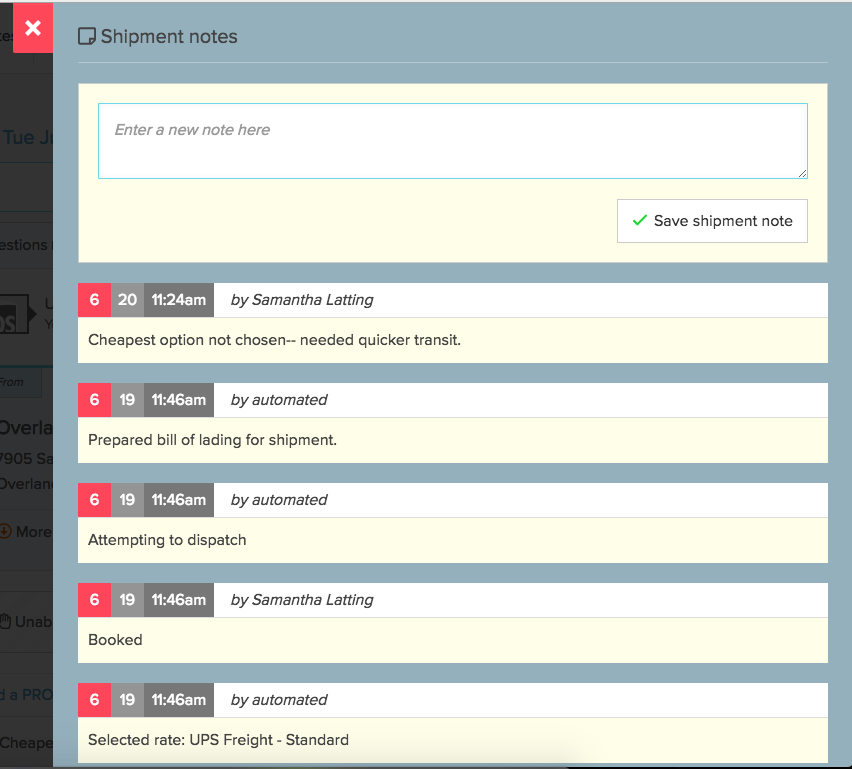 Quote, book, and track your shipments all in one place. Sign up for a free trial of Freightview today.