You've been able to share the bill of lading and labels for your shipments on Freightview for over a year now. We've made a couple of improvements to this process, so we want to give you a quick refresher on adding shipment followers.
Adding followers to your shipment is the fastest way to keep people in the loop about the shipments they care about. Whether you add followers before, during, or after booking, they'll receive the same info about the shipment via email. They will be able to view and print the shipment details, bill of lading, and labels. For your privacy, however, we won't show them any info about the quoted amount.
During the booking process, we automatically include any contact email addresses that you added for the origin or destination as followers. We also remember these emails in the address book for that location.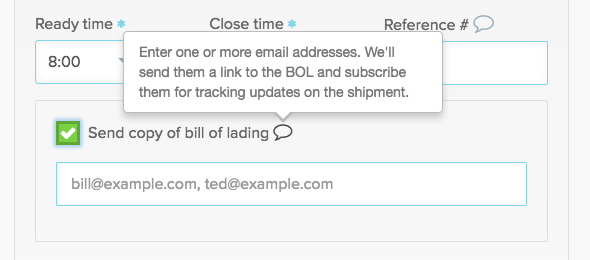 If you want to add a follower and not have them associated with a specific location in your address book, add their email address to this field at the bottom of the booking screen:

You can still add shipment followers anytime after you've booked a shipment. Just navigate to that shipment's page and click the "Followers" button: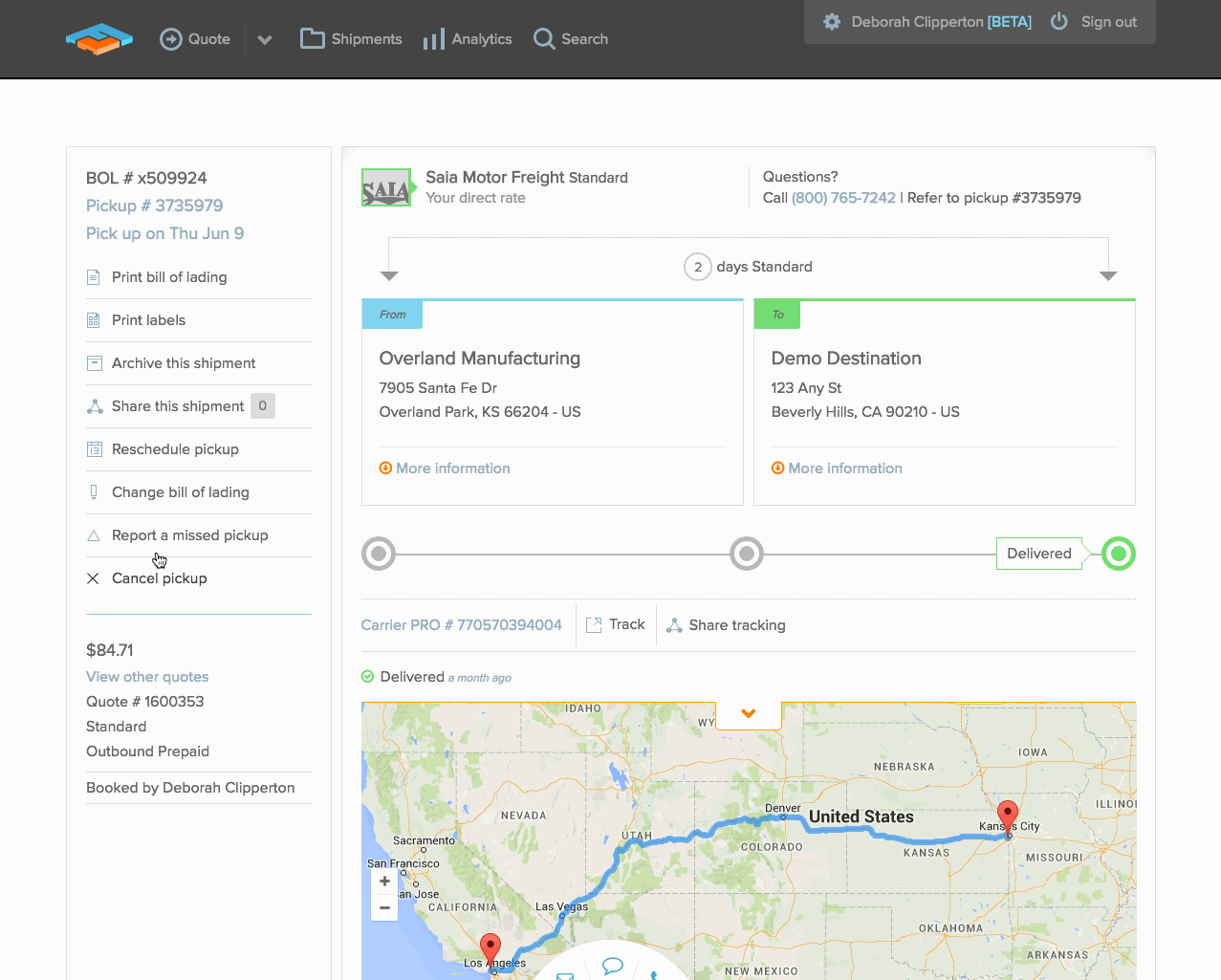 We recently made a handy improvement to the information that we share with a shipment's followers. We now include tracking updates: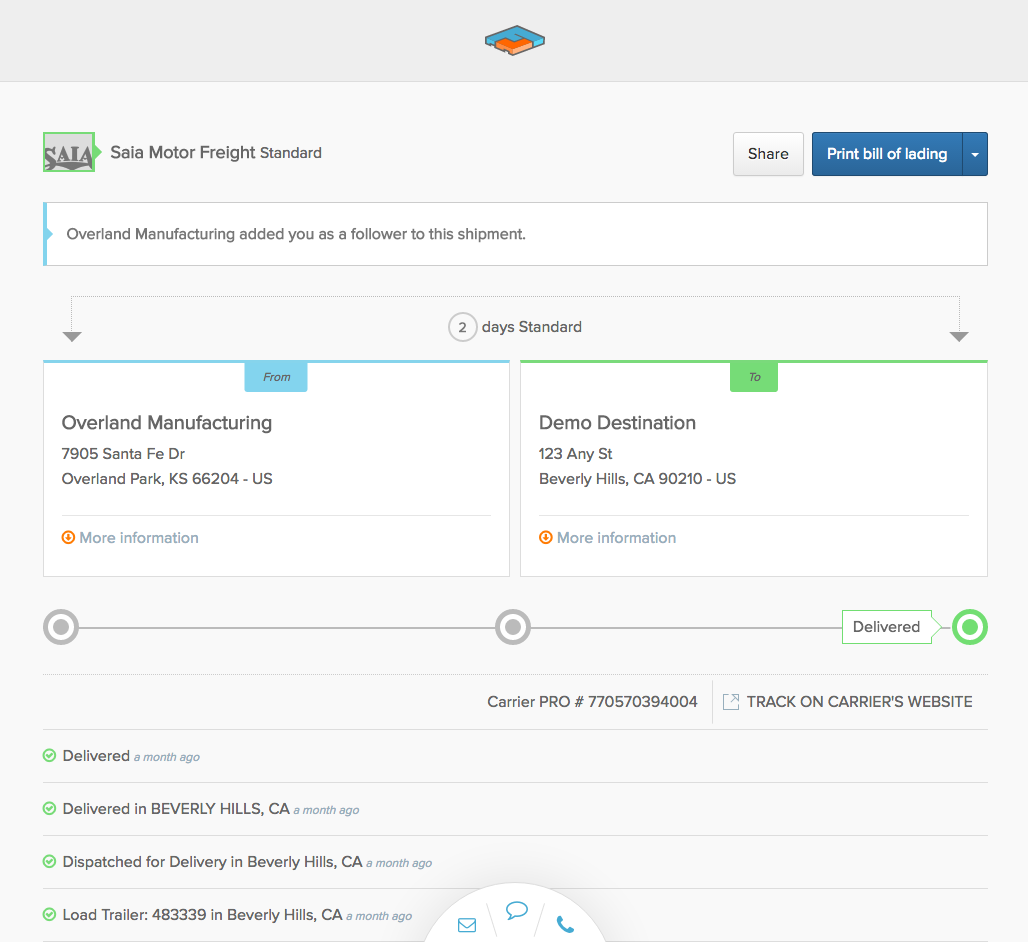 This feature will be especially useful if you are dealing with time-sensitive shipments, or customers who simply need to know when their shipments will arrive.
We know that coordinating everyone involved with a shipment can be difficult, so we try to make it as easy as possible to add followers at anytime during a shipment's life. We've now added a way for a shipment's followers to share the shipment info. All they need to do is click the "share" button on their shipment follower page: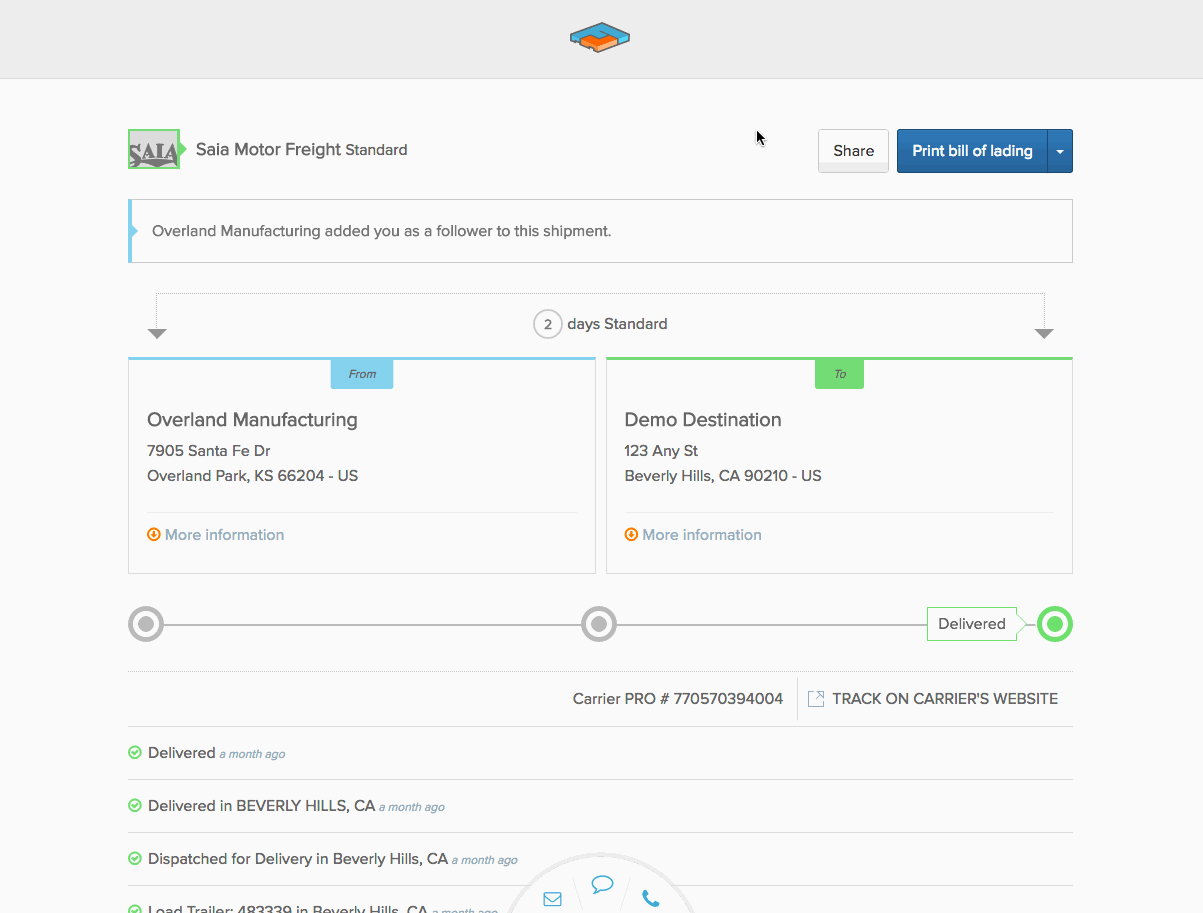 To check these updates out for yourself, simply add your email address as a follower to a shipment and check your inbox for the follower email. We're really excited to hear your feedback! Send your thoughts to me at feedback@freightview.com.
---
Start sharing freight tracking with shipment followers with Freightview today.