Let's Review: Freightview Settings Page
Let's review your Freightview settings page, and go over the differences between user settings and application settings.
To access your settings page simply click your name or the gear in the top right hand corner of Freightview.

This will take you to a page dedicated entirely to your settings.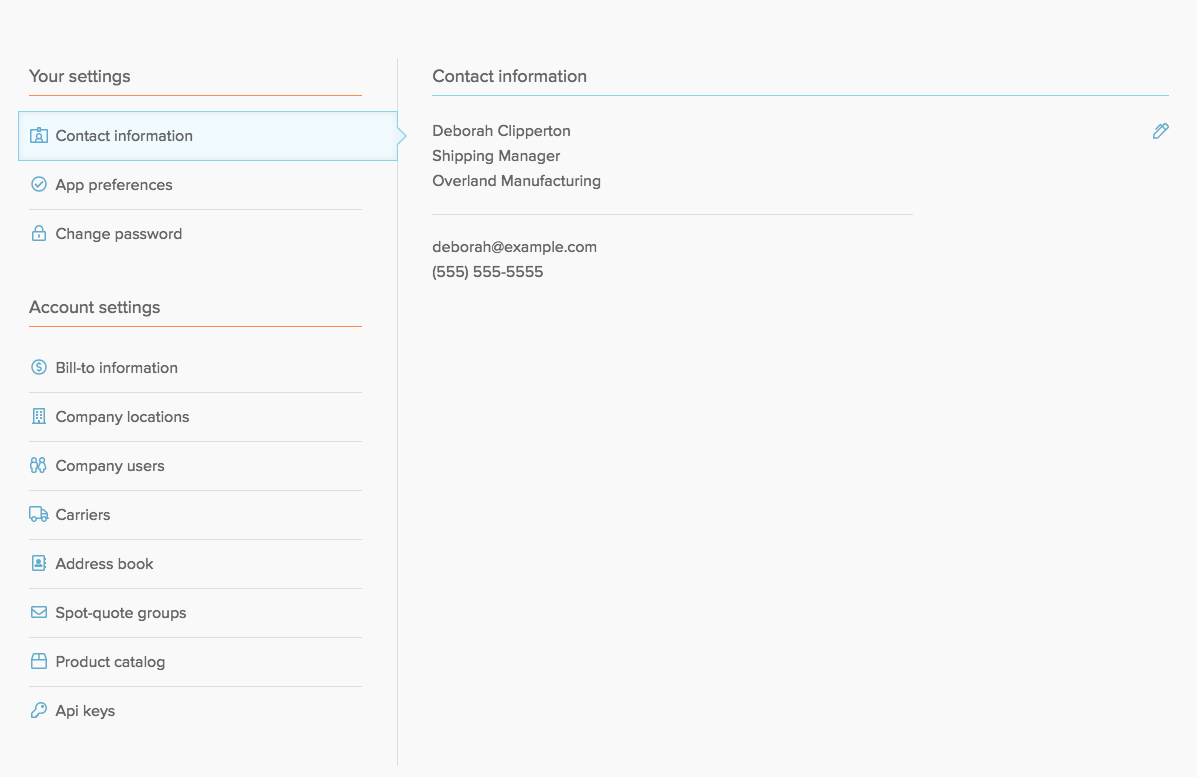 This settings page will act as your hub for managing your Freightview account. We have the settings divided into two sections, "Your settings" and "Account settings."
"Your settings" is going to contain settings that affect your individual account. For example, your contact information and the ability to change your password.
"Account settings" is company-wide.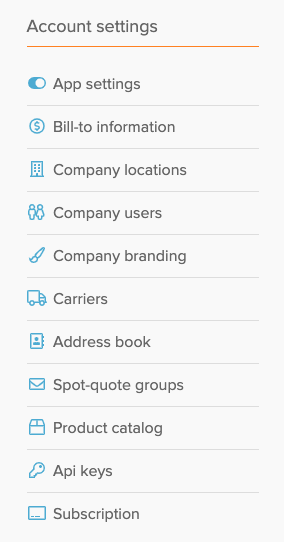 When you click on "app settings" it will bring you to a page that includes a lot of options for your Freightview account, including default label settings, auditing settings, product catalog settings and, spot quote settings.
I encourage you to explore your settings page and see how to customize Freightview to work best for you and your business.
Not a Freightview user yet? Sign up for a free trial and see the benefits for yourself.