Putting Our Shipment Search Front and Center
We recently made some changes to our shipment list page. The most important change is the addition of a search box:

By default, we search every shipment you've booked, regardless of whether it has been archived or not. To help with this we've added an option to allow you to see "All shipments" in a list on the shipment list page. After you've searched, you'll automatically be viewing all shipments that match the search text. However, you can filter down your list of results by selecting "Active shipments" or "Archived shipments" from there.
You can still search all your shipments from anywhere in the app by using the Search icon in the top nav:

In either search box, you can search for a shipment by reference number, BOL number, PRO number, price, location, or company. If there are any other fields you think it would be helpful to be able to search drop us a line at feedback@freightview.com.
We think this change will make the existing search more accessible and the shipment list page more user-friendly. We have some exciting changes planned that will allow you to filter your shipment list even further.
Check out shipment search in all of its glory: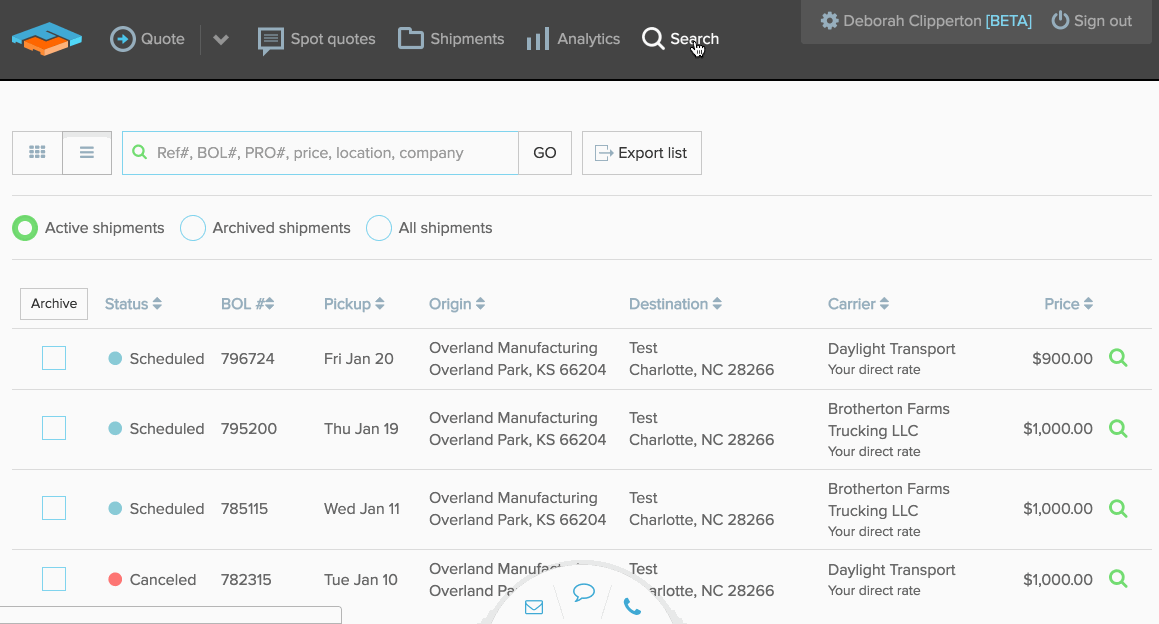 ---
Start your free trial of Freightview today.