Powerful Tools on your Freightview Settings Page
If you haven't looked at your Freightview settings page lately you may be missing out on customizing the platform in a way that works the best for you and your team.
To access your settings page simply click your name or the gear in the top right hand corner of Freightview.

This will take you to a page dedicated entirely to your settings.

This settings page will act as your hub for managing your Freightview account. We have the settings divided into two sections, "Your settings" and "Account settings."
"Your settings" is going to contain settings that affect your individual account. For example, your contact information and the ability to change your password.
"Account settings" is company-wide.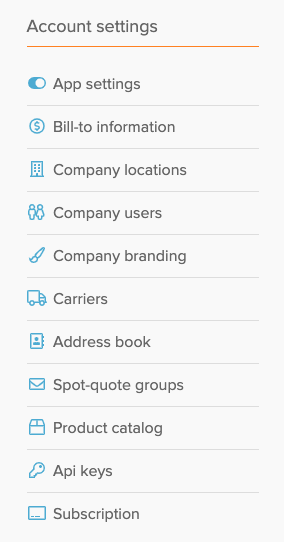 When you click on "app settings" it will bring you to a page that includes a lot of options for your Freightview account, including default label settings, auditing settings, product catalog settings and, spot quote settings.
Let's go through your app settings. They are broken out into 8 different categories.
Quoting:

If you have brokered rates inside of Freightview we will default to show your cheapest rate, regardless if it is direct or via a broker. If you want to only see your brokered rates for carriers you don't have direct pricing with, you will want to turn that setting ON.
We default to your quoting screen to LTL-- if you want your default screen to be for parcel, simply turn that setting to on.
Booking:
This section is to help customize the information you want Freightview to remember from booking one shipment to the next and deciding if you want your team to be required to enter reference and PO numbers.
Shipping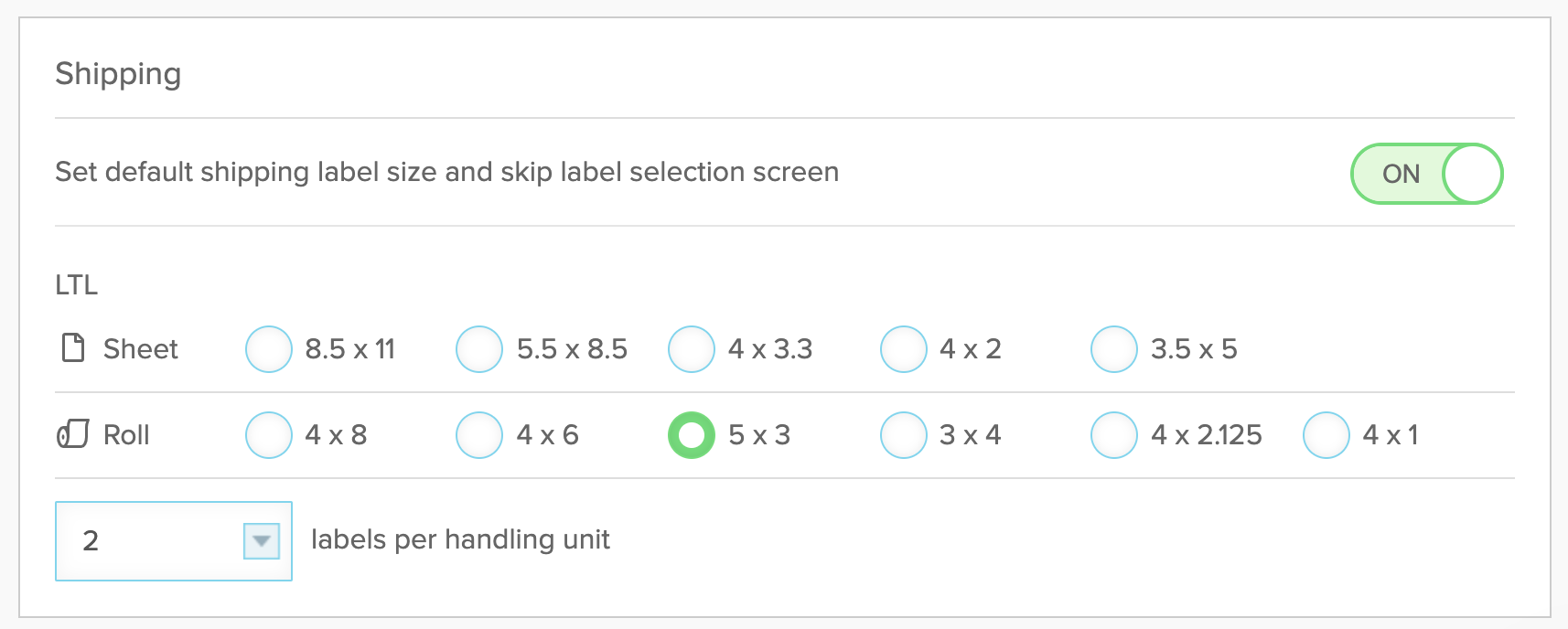 This gives you the option to set default label settings for your company. This will allow you to bypass a step and automatically generate the size you need.
Product Catalog

This is where you decide if you want to allow new products added into your product catalog, and if you want your staff to be able to deviate from your existing product catalog.
Audit

If you're utilizing our auditing tool you will want to ensure you're settings here match your workflow processes.
Spot Quotes

If you are utilizing our spot quoting tool, you can decide if you want to receive email correspondence for your spot quotes, or if you want it to live entirely within Freightview.
Address Book


Freightview has the ability to build out your address book as you ship. If you typically only ship to locations once, you may want to have this setting turned off.
Tags

You have the ability to tag shipments in Freightview, and can even set pre-determined tags for your team to use. If you want to ensure your team cannot add new tags, you'd want to switch this setting on.
We encourage you to explore your settings page and ensure you have Freightview setup to work best for you and your processes.
Not a Freightview user yet? Sign up for a free trial and see the benefits for yourself.