Back in March we rolled out parcel functionality in Freightview. Just as a reminder here is what the the tool can do:
Compare your parcel rates between UPS and FedEx
Generate labels for parcel shipments
Track # of shipments, spend, and other analytics
Ship LTL and parcel all on one platform
In true Freightview fashion, we are still actively working to make the tool bigger and better. Step one was giving you the option to choose from a set of predetermined packaging types for FedEx and UPS.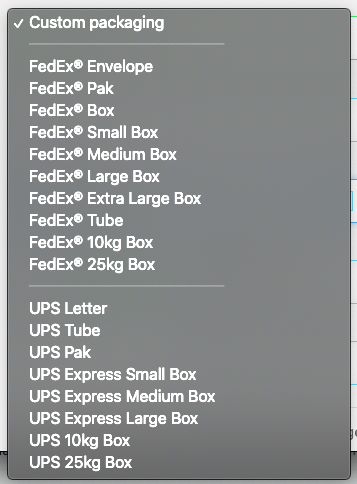 You still have the option to choose a custom packaging type. If you choose a carrier-specific packaging type you will only see rates return for that carrier.
If you want a closer look at parcel functionality in Freightview, watch a recording of our Parcel Webinar.
Are you ready to add parcel functionality to your Freightview account? Reach out to our support team via live chat or email.