New feature: Quote history
Often people use Freightview to run a quote, choose a carrier and book their shipment — all within a minute or two.
But in other cases, people need to run a quote and then come back and book the shipment days or even weeks later.
For example, you might need to run a quote when Sales is pricing a new order, then you'll schedule the pickup when Production has the freight ready to ship.
Until today, you've always had to re-enter your quote information on the quote page. Now you can grab that previous quote from your quote history and start from there.
Try it out: When you're on the quote page, click "Use recent quotes"...

...and your quote history will slide out: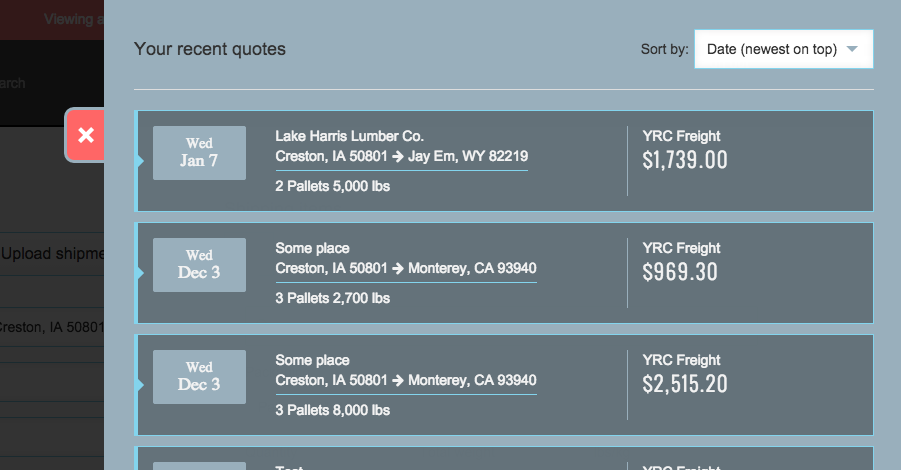 Pick one of your quotes and click on it. The details and all the previous carrier rates will show up on the quote page, and you can move ahead with booking your shipment.
We'd love to get your feedback on it. Try it out, then post comments below or email your ideas to me at jason@freightview.com.