New feature: Archive shipments
Once you've booked a bunch of shipments through Freightview, your shipment list starts to get a little crowded. Sometimes you want to take an old shipment off the list — and now you can.
When you're on your shipment page, whether you're looking at it in tile view or list view, you can click the "Archive" button.
The shipment disappears from the page and goes to your Archive. You can go to your Archive to see your old shipments.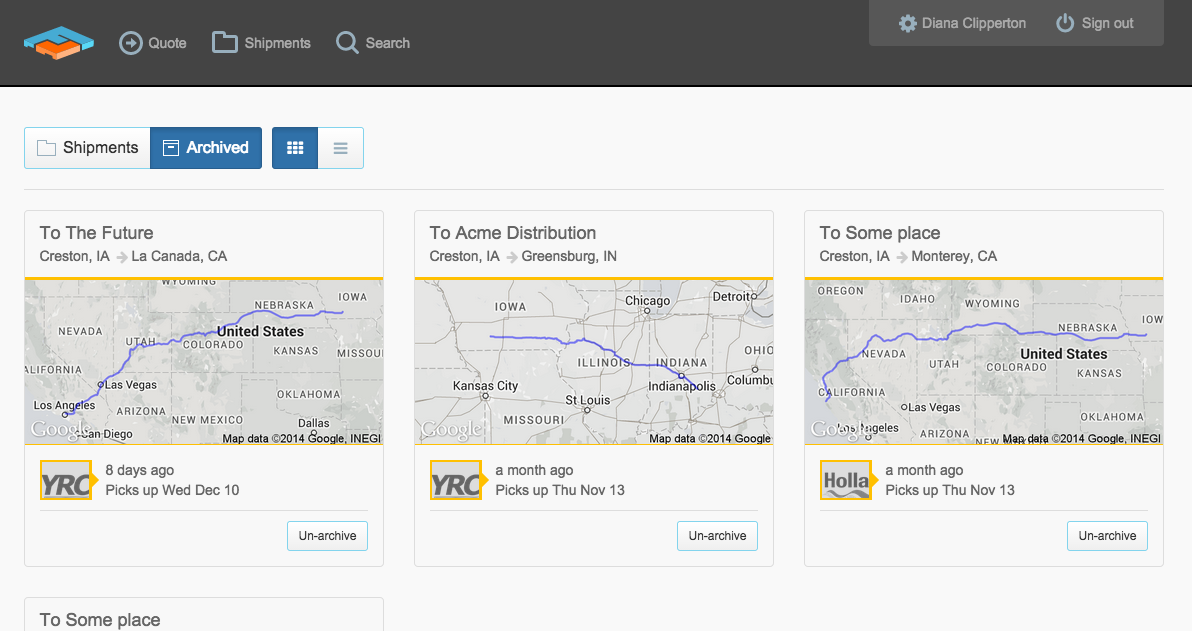 And you can search for archived shipments, so they're never very far away if you need them back.

You can also archive a shipment from the details page.

And it's just a click to restore something from the archive back to your shipments page.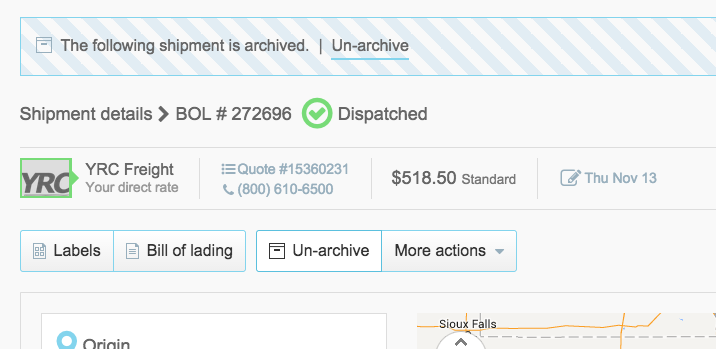 We hope you like it!