Tracking all your freight in one place is a top benefit of Freightview. If a carrier has tracking API capabilities, we pull that information into the Freightview platform automatically.
With our Parcel feature, you can also manage Item Level Tracking with FedEx via their epic labels.
If a shipment has more than one handling unit, and we have tracking numbers for each of these handling units, we will pull in a tracking status based on each individual unit.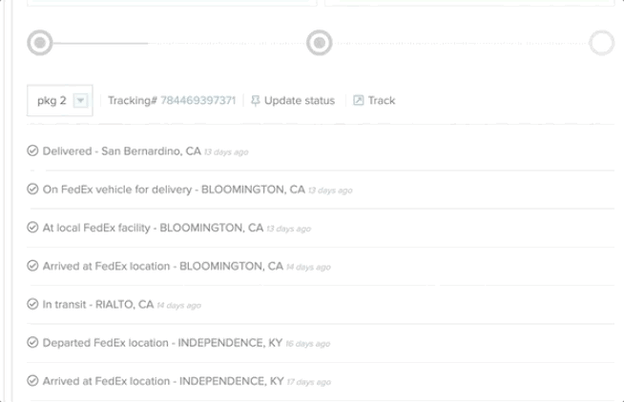 You can toggle between each package and see the varying information based on each individual tracking number when applicable.
Quote, book, and track all of your shipments with Freightview. Questions or Feedback? Contact us at any time: FV Support