New Feature Alert: Item Level Tracking
One core piece of Freightview that our users love is the ability to track all of your shipments in one place. If a carrier has tracking capabilities on their website we pull that information in the Freightview platform.
We just made an addition to tracking that we think is pretty awesome.
We've released an update for our users who are booking with FedEx and utilizing their epic labels. You can now track at an item level for different handling units. This only applies to parcel for now. We are working on implementing this for LTL as well.
If a shipment has more than one handling unit, and we have tracking numbers for each of these handling units, we will pull in a tracking status based on each individual unit.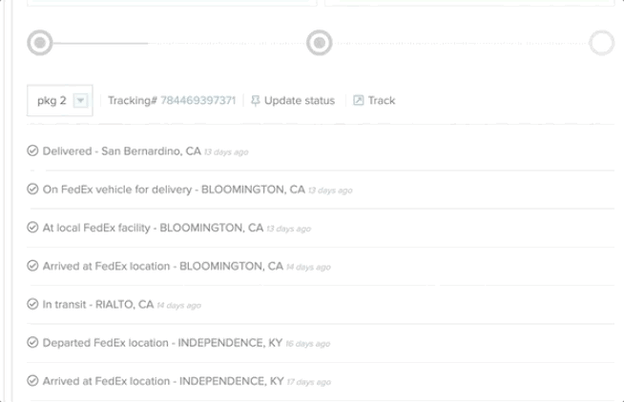 You can toggle between each package and see the varying information based on each individual tracking number when applicable.
Quote, book, and track all of your shipments with Freightview.