New feature Alert: Carrier Document Upload
Over the summer we rolled out Freightview Carrier to serve as a way for your carriers to more easily manage all the spot quotes you send their way via Freightview. Since its release we've been gathering feedback and one of the most requested features was the ability for carriers to upload different document types within the portal to share with the shipper.

We already allowed carriers to upload a BOL into the portal but now they can upload a signed BOL, a proof of delivery, and an invoice as well.
To add these documents, the carrier will simply navigate to the active shipments tab, and then select the "Upload / View docs" prompt near the top of the shipment in question.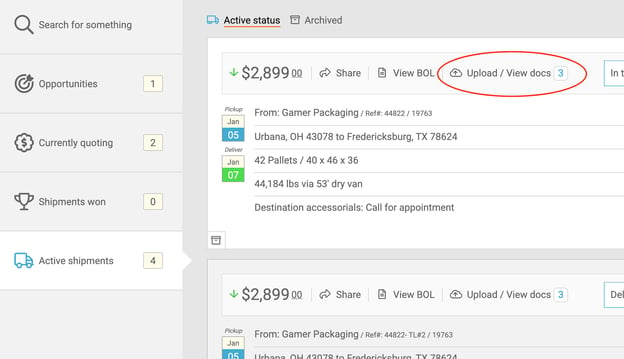 From here the carrier can choose a document type and upload them straight into Freightview. The documents are available to you via Freightview on your shipment page.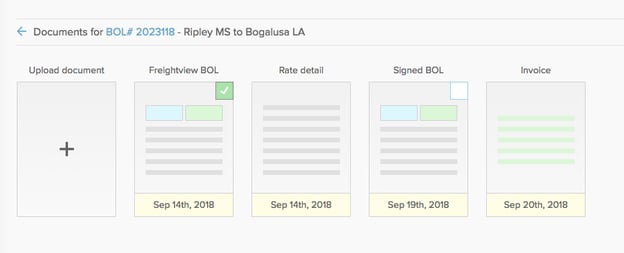 If your carrier uploads an invoice, it will automatically be routed to the auditing functionality within Freightview.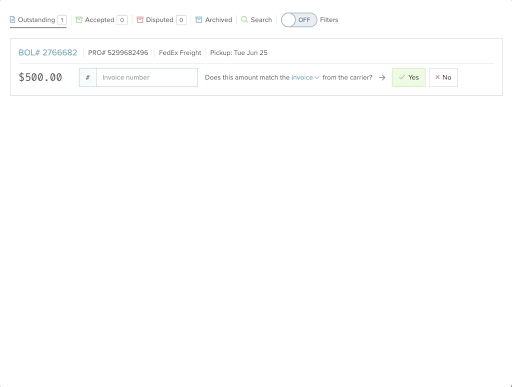 This is another way to further streamline communication between you and your carriers. We look forward to continuing to enhance Freightview Carrier.
Not using Freightview yet? Sign up for a free trial today.