After we rolled out Audit in Freightview, one piece of feedback we often heard was that it was a problem that only full access users had access to this tool.
This week we rolled out the ability to give audit access to any user.
Simply visit your settings page (you access this by clicking on your name in the top right-hand corner) and then visit the "Company users" tab.
From here you can see the access levels of every user and what permissions this access level includes: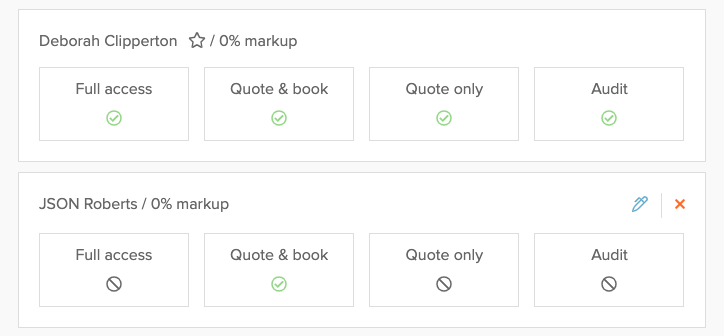 Full access users will still automatically have access to auditing permissions. To change these permissions, you'll just need to click the little pen in the top right corner.
If you give a user audit permissions they also have the ability to quote (but not book) shipments. This is to help double-check costs when running into discrepancies.
We hope this new permission level allows more of you to utilize our audit functionality.
As always, reach out to our support team with questions, feedback, or concerns.
Not a Freightview user yet? Sign up today.