Something that so many of our users have asked for is the ability to manually update their own tracking statuses. Now you can-- we rolled out the ability to do so last week.
Manual tracking is a great way to accurately keep track of what is scheduled, in transit, and delivered for your spot quotes, manual quote entries, or carriers that don't support tracking via API.
It is super simple to update your tracking! You will simple go to that shipment page in Freightview and scroll down to where your tracking information would normally show up.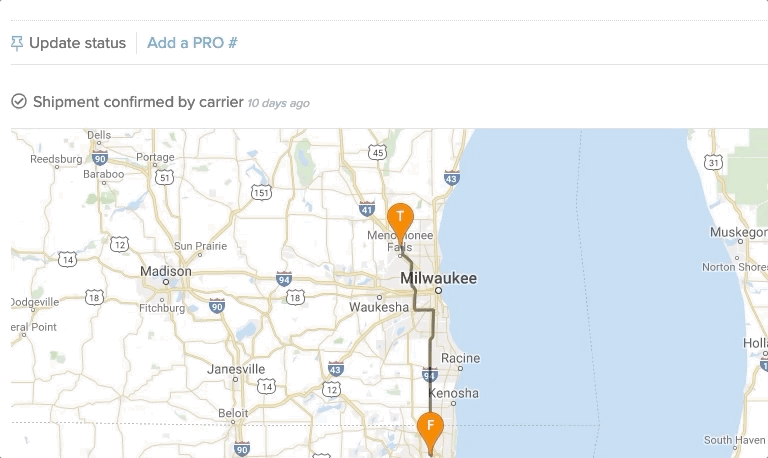 The purpose of this is to be able to update shipments that don't have tracking capabilities. If you are having tracking issues with a shipment we definitely want you to let us know rather than just update it manually. We want to ensure everything is working as it should be.
We hope this is just one more way Freightview can work for you, and help to streamline all of your shipping processes.
Quote, book and track all of your shipments in one place with Freightview. Sign up for a free trial today.