Many users log onto Freightview and hop straight to the quote screen. We want to make sure you don't overlook some key value-adds on the home screen, your launch pad for your Freightview account. The home screen serves as a Freightview dashboard, and you'll land on it every time you log on.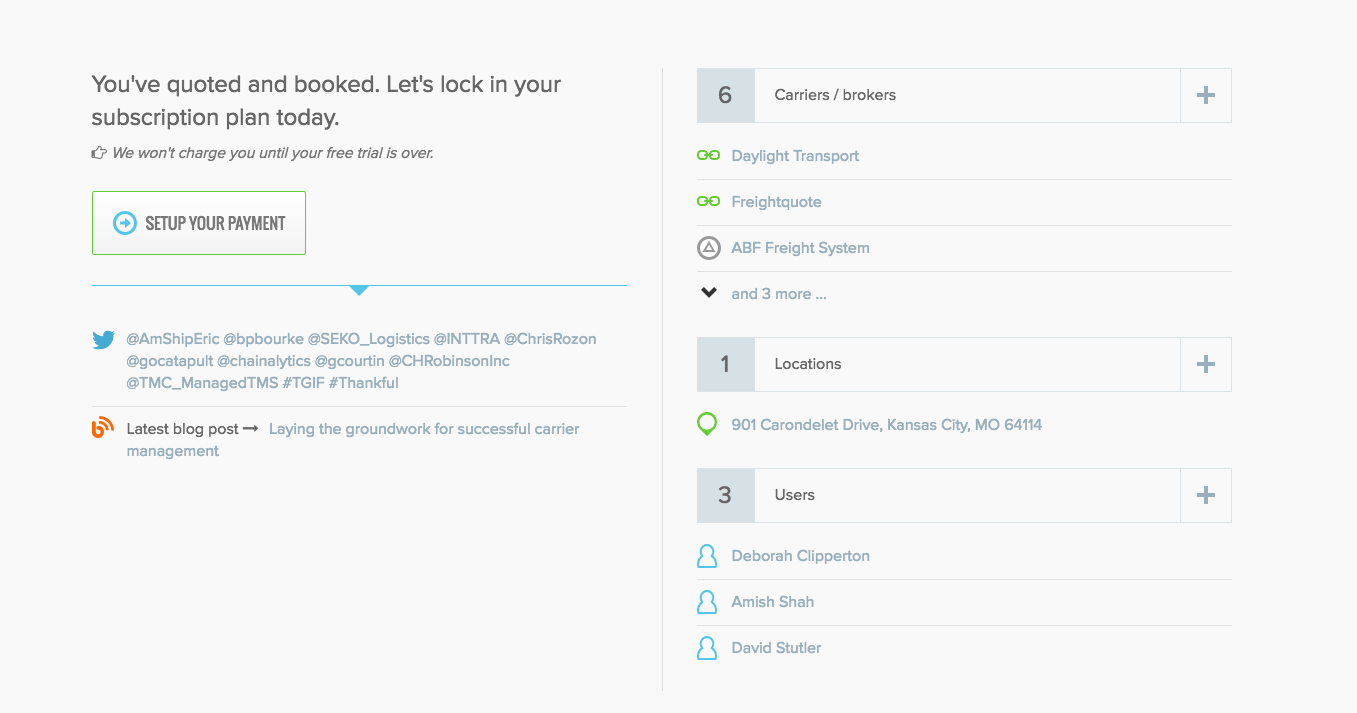 If you're a subscriber, you can hit the "quote now" button to run a quote. Or, if you're still in your trial, we make it easy for you to subscribe by clicking "setup your payment."
Our social media feeds are on the lefthand side as well, with a feed of our most recent tweet and blog post.
Here's a few more handy items on our dashboard.
View, add, and remove your carriers.
When you first set up your Freightview account, newly activated carriers will appear on the feed on the lefthand side with a green check mark. This means that those rates are now ready to go.
If we are still working on getting your rates connected, that carrier will show with a spinning icon. And if we don't yet have the ability to implement that carrier on our platform, you'll see the ballot box icon. This means that your vote has been cast to our developers to build out that carrier.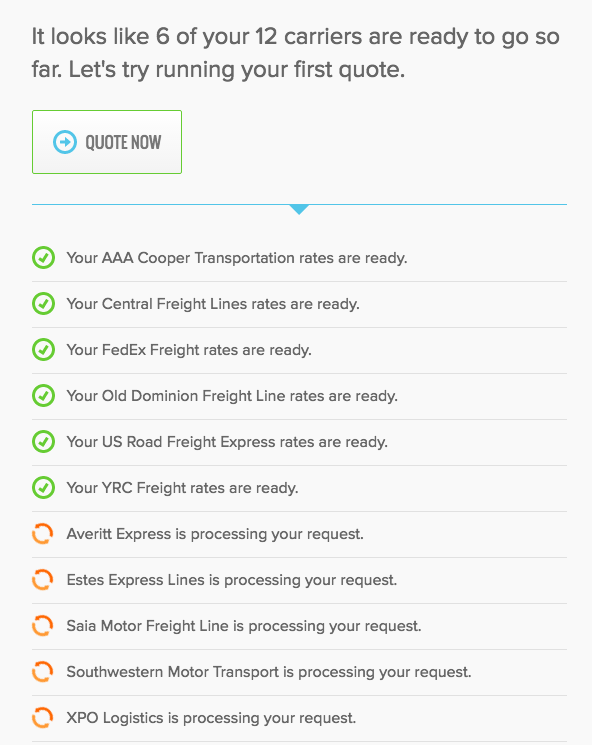 The list on the right hand side indicates whether each carrier has been connected. If a carrier is connected, you'll see a green chain symbol.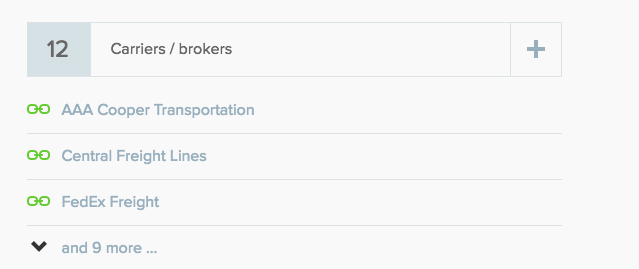 If that chain is grey, it means that your rates have not yet connected for that carrier.
If you'd like to add a carrier, click the "+" symbol, and use our search tool to find and select it. You can remove a carrier just by clicking it on the list.
Update and add locations.
To add a location to your account, just click the "+" symbol. You can also click on your current locations to update or remove them. Remember: if you make a change to your address, your carriers will be forced to re-connect to the new address.

Add, remove and manage users of your account.
Click the "+" button to manage the users on your account. A panel will appear that allows you to add and remove users, as well as select permission levels and markup.

What do you want to see on your Freightview dashboard? Let us know by emailing us at support@freightview.com.