Introducing the redesigned Freightview bill of lading
I see the bill of lading form as a symbol of the current state of freight shipping: it's necessary and useful, but too often it's also overly complex and even ugly, when it doesn't need to be.
Here are some snippets from today's carrier BOLs: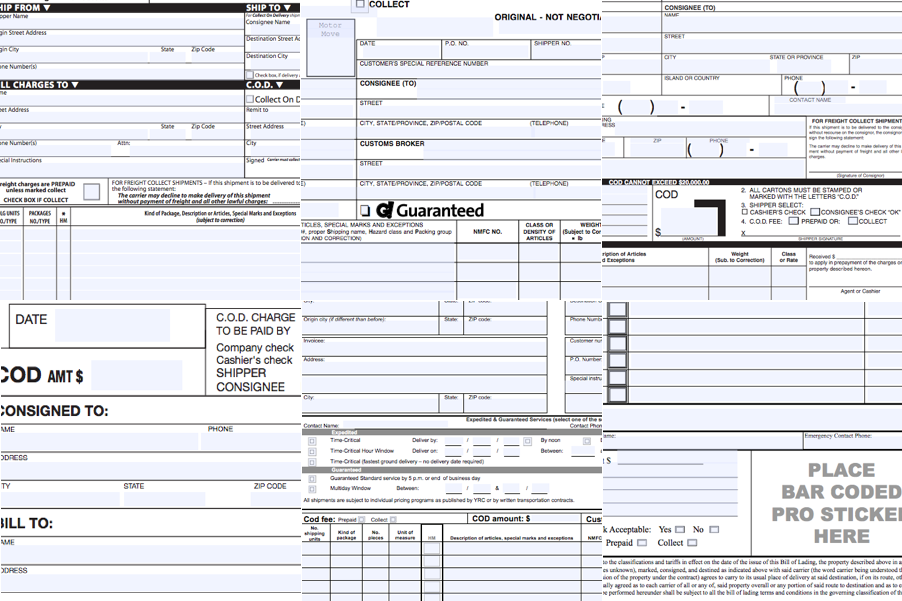 They all contain basically the same information, but each one has its own unique format, and they look like they've evolved over the decades instead of being intentionally designed.
So we challenged ourselves: Could we design a better bill of lading, one that's fresh and clean and so well organized that the most important information jumps off the sheet of paper? Could we create a bill of lading that's perfectly functional and also pleasing to the eye?
We started from scratch and applied the same careful design attention that we use inside our application, and we came up with a brand-new bill of lading that we want to show you today. Here it is -- BOL 2.0: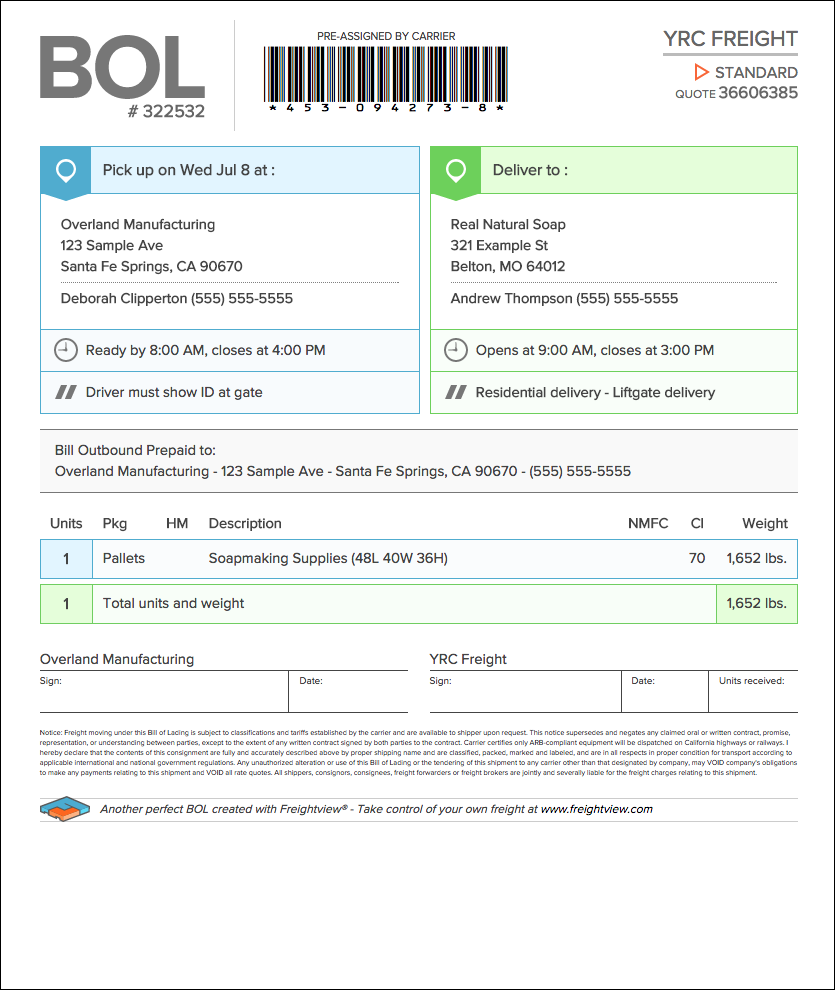 Just looking at it, you can see that it's something different. It's clearly a relative of the traditional BOL — it's not out of place on a shipping dock or in the cab of a truck — but it stands apart as a new standard for the industry.
So far our customers, and just as importantly their carriers' drivers, love it. We hope you like it too.
A brand new perspective on the bill of lading: one more way that Freightview is redefining your relationship with shipping.
Use it today, when you start using Freightview for free.