Introducing: The New Freightview Shipment List
You may have noticed a new banner on your shipment list page in Freightview. It looks like this:

We have totally revamped the shipment list page based on feedback we heard from users just like you. We give you the option to toggle between old and new until December 31st when we move everyone over to the new format.
To switch to the new list simply click, "start using it." Your new shipment page will look something like this: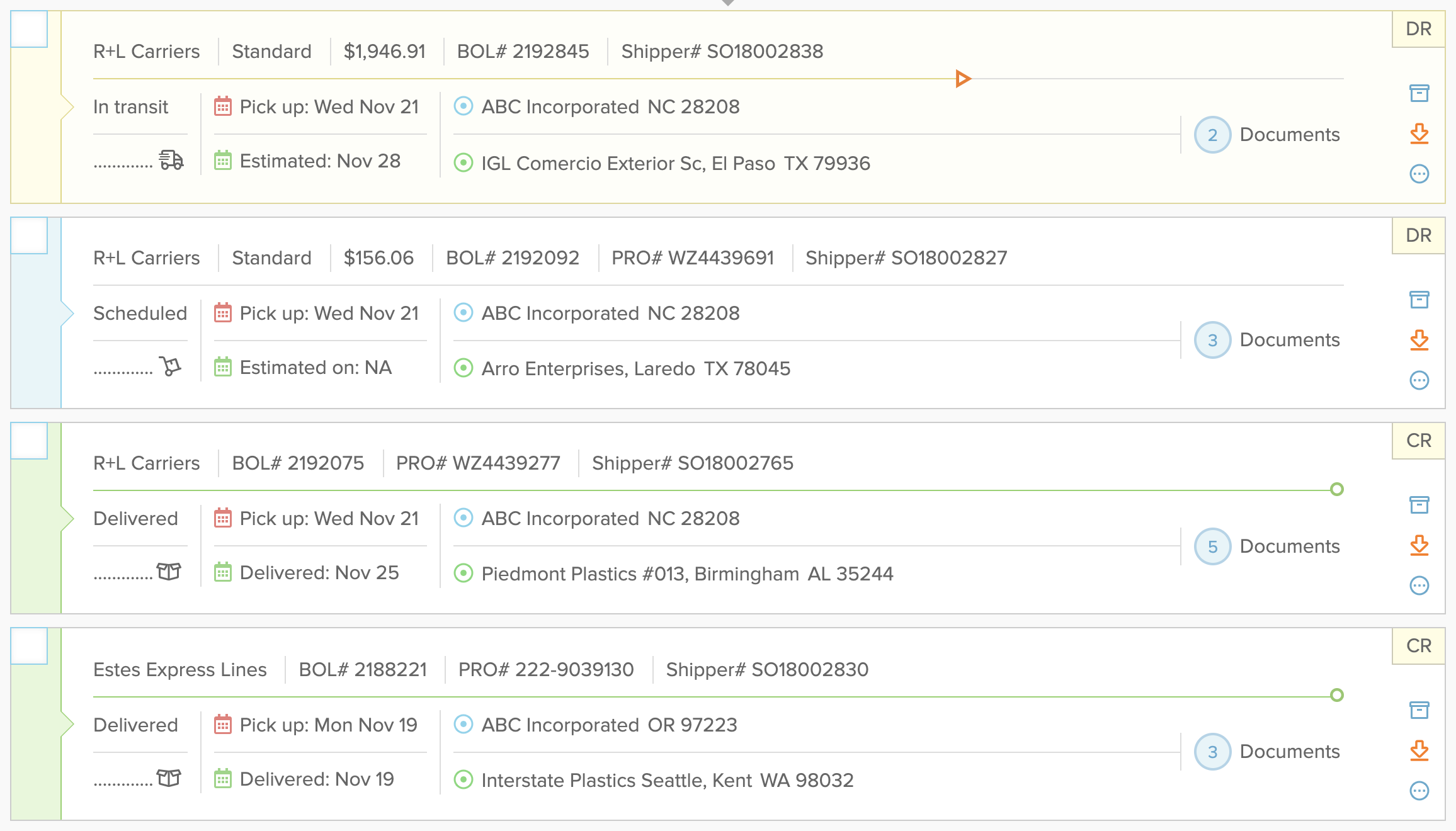 This new list gives you a birds eye view of your shipments still-- but we give you more detail. You can see your carrier, pickup date, estimated/actual delivery date, invoice amount and a tracking status bar, and more.
Hover over a shipment and see the latest tracking update will appear.

Expand even further to see tracking details, shipments notes, and even share the shipment directly from your shipment list.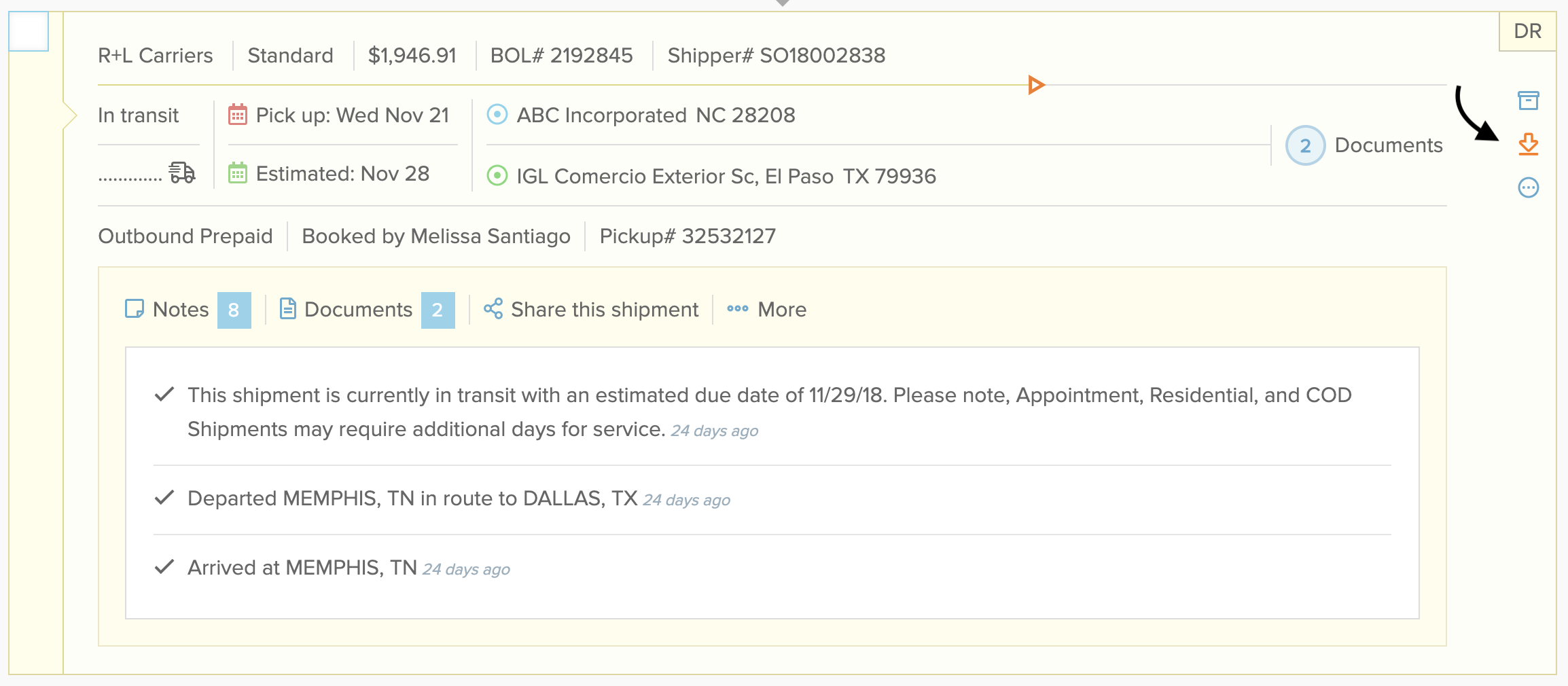 Easily see what kind shipment you're looking at by hovering over the letters in the top right: direct rate, customer routed, spot quote, or a manual quote entry.

You can still individually or mass archive by using the checkboxes or the archive button.

Your shipment filters and export will still function exactly the same.
We hope this revamped shipment list will make your processes inside of Freightview even easier than before. If you haven't tried it yet, go ahead and give it look. You can switch back to the old list at any time until December 31st. We'd love to hear your feedback! Email us a feedback@freightview.com
Not a Freightview user yet? Gain visibility to all of your shipments and sign up for a free trial today.